Check out this new app: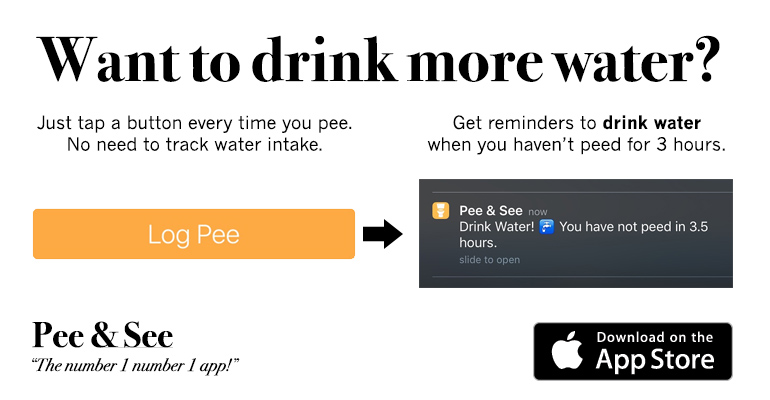 Here are some Loko Stories:
Billy D. Williams
: I DrAnK a LoKo N FeLt CrAzY!1!1!
show comments
FreeFourLoko.com
: States across the country are banning Four Loko because it's too awesome. FUCK THAT. FreeFourLoko.com
show comments
Live Webcam
: Check out this
Armory Square, Syracuse webcam
on a Friday or Saturday night to see some interesting stuff!
dtfTX
: Chugged 2 lokos at my friends apt party. blacked out and apparently punched a guy lights out, threw up on a group of sorority girls, passed out in the middle of the doorway with people walking over me, went home with some random girls, threatened to choke and kill the "bitches" if they didnt help me find my apartment, knocked on about 10 doors screaming let me in motherfuckers, tried to get into someones place in which i didnt live, fell down a flight of stairs, they called the cops on me, i called them a pair of dicksucks and ran off and left my phone and keys with those girls (which i got back later)my 3 roomate all came back at the same town, they opened the door for me which i fell right through, almost threw myself off the balconey. kept falling everywhere saying "where am i!!"they proceeded to carry me to my room. i woke up still drunk and i had pissed myself. Turns out when i blacked out at the party i chugged 3 more. Thank you four lokos
show comments
Freebies
: Check out
SnagFreeSamples.com for free samples
of all kinds of great products.
kimboslice
: soooooooo... me and my 2 best friends attempted the 4 fourloko challenge. nothing else just 4 lokos. after the 1st loko was downed we went to our colleges student art show. it wasnt untill we were inside around all the expensive artwork and sober professors that we realized we should not be in public. sooo after conversing with my academic advisor about the joys of my profession, we decided it was best that we get the fuck outta there. however on our way through the door we all did mamage to almost knock somethin over and sighn the guest book. So we proceeded to drive our drunk asses to the beach (15mins away) We downed another 4Loko during the drive, while proceeding to have a dance party in the car....not a good idea. At the beach we went to a friend of friends house, gave some lap dances, rejected some creepers, tore down a confederate flag(asshole) and stole some shades. Then we meandered our drunk bums to the sandy shore, where we wanted our feet to be exfoliated! So we would not have to pay for pedicures? after our feet had been exfoliated to the umteenth degree, we left the sandy shore, but gypsy (dumbdrunkass) left her phone on the beach! So we scrambled around like chickens with our heads cut off lookin for it, after about another half of a 4Loko we found it at the beach. DENNY"SSSSS our stomach called at midnight! Stumbling through the doors flabbergasted by the grilled cheese sandwiches with fired mozzarella sticks inside! Oh dear drunken munchies. We didn't stop there.... biscuits and gravy, french fries, egg and cheese sandwiches, pancakes, and onion rings (keep in mind this is 3 small girls) After gypsy got pissed she proceeded to yell fuck you at everyone in Denny's. We left a crappy tip, and crawled back to my dorm room, where we drank two full gallons of milk b4 passing out.... After a night like this how could you ban 4LOKO?
show comments
Wilson the Hammock Man
: Need to pass out after drinking too much loko? Check out these sweet
camping hammocks
!
Shaggy
: One night I ended up drinking three Four Lokos and ended up the next morning coughing up blood.. turns out it gave me an ulcer in the back of my throat.
show comments
Cody
: I drank a four loko down to half, filled it up with vodka, drank that, then had another four loko. I woke up in a library with a burning cigarette resting on my lips.
show comments
Whoops
: So there I was with a huge bowl of paella and and a naked chick named Destiny. I had already had half a 4loko and was completely convinced that I caused Hurricane Katrina. It was at this point I noticed a copious amount of blood on my bed sheets and no visible wounds. After some quick detective work i deduced that "Destiny"(stage name)was on the rag. I didn't let this slow my stride, I drank another 4loko and chugged two bourbon and cokes. At this point i was getting hazy so I went with the flow and funneled three more 4lokos. I came to driving my car four states away with an IV hooked to my arm and a police dog in the passenger seat. I'm gonna call this one a fluke.
show comments
Princess
: I ate at a mexican spot. Then I took two Xanex pills (which you shouldn't combine with alcohol). Then I drank a 4loko and smoked some weed. All within thirty minutes. I started feeling really fucking wierd, then started throwing up, three times. Got a cold sweat. My face turned pale. Then I passed out. Never again. twitter.com/PrincessSoSexy
show comments
AnonyA009
: When the SF giants won the world series, my friend and i decided to go to the parade in San Francisco the next day. I packed 3 four lokos 2 lemonade and one fruit punch, We finally got to the civic center bart station and made our way towards the parade route where we started drinking. We continued drinking our Four Lokos and then the parade was over and i was drunk i drank all 3 four lokos. We make our way to civic center bart station to head home and i decided to sit down in the station , where it went downhill I just started puking everywhere & a cop asking me if i needed an ambulance and this girl trying to help me get up, my friend was nowhere to be seen . After that i woke up on a bench at a different bart station with a different shirt on and none of my stuff on me how i got there i don't know to this day
show comments
Chelsea
: 2 eatables and 3 four lokos later I passed out face down in my plate of super beef and steak nachos.
show comments
Share Your Story