Check out this new app: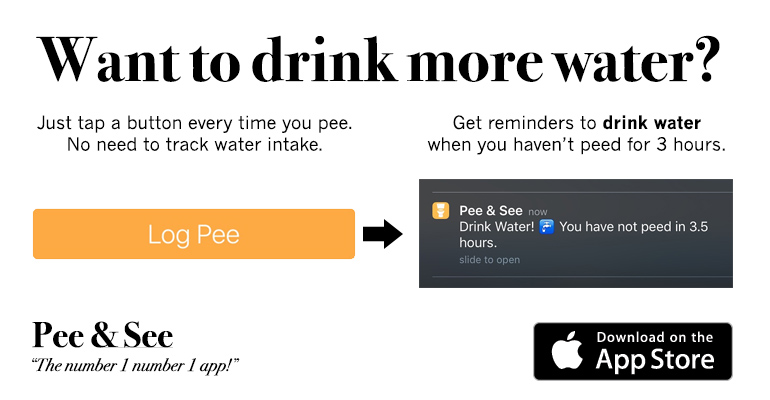 Here are some Loko Stories:
DenJ
: I work at Mcds. Last night, we decided to get a little drunk and my friend went and bought some Joose or whatever it's called. We chugged those down while on break and went to back to work. My friend wasn't handling as great as me and went to buy more shit, but this time she bought 8 Four Lokos. She comes back and everyone at our mcds starts to drink (we were the closing shift, so by everyone I mean 5 people). Umm. Wow. I remember her on the ground almost all the time. Me taking orders on drive-thru and telling people their hoodies were awesome, gave this one car of highschoolers like twenty pies and 4 large fries, and spent like ten minutes with the nurse from my college talking about communism (she's wacked out). We all ended up crying our eyes out and dancing and it was the most shitty close ever. Pretty sure we didn't restock anything. I'm so gonna get fired.
show comments
hellnono
: i should preface this by stating that under normal circumstances, i am fully a legit lesbo. I met a friend of mine at a dance party after an art opening, where i'd imbibed a few glasses of wine. we went to a deli and picked up 3 four lokos and split the bounty. i did *not* black out, but started hump-dancing a dude in a sweater vest (WHAT?). My friend stage-dove and no one caught her, causing her to break her rib, whereupon I left with the dude. we went back to the radio station he owned and had sex on the couch. he slept on the floor and i left my bra there, doing the most brutal walk of shame i have ever experienced.
show comments
Live Webcam
: Check out this
Armory Square, Syracuse webcam
on a Friday or Saturday night to see some interesting stuff!
sidewalkslam
: went with a couple of friends and downed around 8 lokos collectively. somehow managed to wander with another friend into a very upscale neighborhood where we tried to start a riot. somehow got 8 followers, screamed at an old couple and got hit by some guy in a car. thats where i blacked out. apparently i procceded to get up and beat the shit out of the guy who hit me, ran into the woods and fucked up a cop car while no one was inside. fucked a girl i met, puked on her and ran away to find more drinks. apparently i didnt make it because i woke up in arizona. i live in california. i still dont know how i got there. my friend blacked out during our run for more loko.
show comments
Freebies
: Check out
SnagFreeSamples.com for free samples
of all kinds of great products.
Jamal
: Mayne, I was meeting my girlfriend's parents for the first time and was really fucking nervous. It was a 2 hour drive to her rents house so I figured I'd drink a 40 or some shit on the way to loosen up. While at the gas station I see these 4loko's cheap as SHIT! I'm talking like $1.50. Well I drank two. I have no recollection but I learned in the morning we showed up and I was wearing a bandana trying to sell her dad a zanax. Proceeded to almost fight when he declined my offer and I ended up shitting (this drink gives you mad shits bro) on her mom's curtains
show comments
Wilson the Hammock Man
: Need to pass out after drinking too much loko? Check out these sweet
camping hammocks
!
big daddy
: Drank 3 four lokos with my kid. He`s missing.
show comments
Yeti
: Had my first Loko the other nite...liked the feeling and had my second...then third...i woke up the next morning in an elevator with 7 empty cans of loko and sharpie inked all over my body...almost 13 hours elapsed without me remembering it...oh...and it should also be known that my dorm building doesnt have an elevator...i found myself in a building in downtown Manhattan.
show comments
Kelscene
: I drank 4 Loko and woke up with no hair on my body
show comments
beckster
: I had a mixture of a few different Four Lokos and ended the night in the ER with a broken ankle, singing Juicy by Notorious B.I.G to everyone.
show comments
Manuel
: So my friend Newington and I were staying at this dude Ivan's house in New York City. And we get bored so we go to Thompkins Square Park and start drinkin' Four Lokos in the park with these fuckin' hobos. We drink like 3 cans each of loko and split 3 slammers (four loko mixed with a 40 of malt liquor). Next thing I know I'm in this van that smells so much like gasoline you'd think it would blow up, with like 8 hobos, and they're all drinkin' the Loko. All of a sudden this giant hobo starts screamin "get me outta this car", and we're like "Wait dude!", and he slides open the door and tries jump out, turns out we're on the Williamsburg bridge, so like 5 people are holding this screaming 6'5 massive hobo in the van all accross the bridge while he's trying to escape. We eventually get him in, and he and his hobo girl friend start beating the shit out of each other for like 15 minutes till we reach Ivan's house where we're gonna party. We end up making it there have more four lokos, and Ivan is fuckin' pissed we brought these bums over. He says they gotta go because they all have dogs and he claimed they were pissing all over his house, which I don't doubt. So the big hobo gets up in Ivan's face sayin' he'll kill him, and this other hobo starts talking to the big dude in Polish and he calms down out of nowhere and starts hugging the girl he was fighting back in the van. Then we left. I don't remember what else happened, but me and Newington got banned from Ivan's house the next day for all the hobo trouble. Totally worth it.
show comments
Grant
: Bonged Three Four Lokos, broke into a house I plan on living in next year, told random people to go fuck themselves, got kicked out of 2 bars, puke all over myself, went to go shower off, wake up 3 hours later to my roomates banging on the door, ended up flooding the bathroom and the entry way.
show comments
Share Your Story