Check out this new app: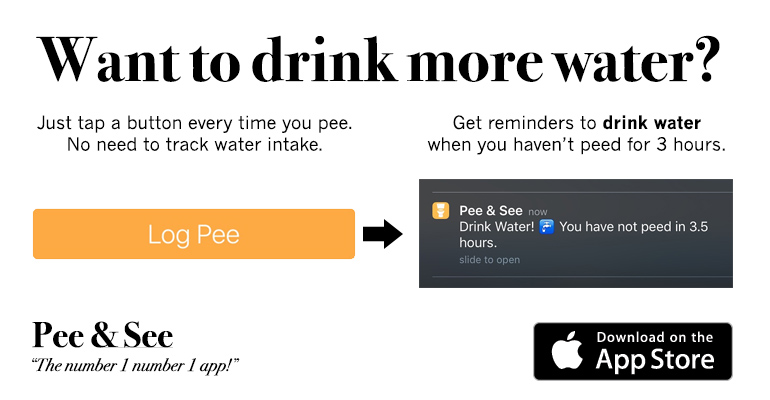 Here are some Loko Stories:
D-money
: So my friend and i had 3 four loko's each in about an hour. it tasted like old wine but i soldiered it out and drank them both.. w the last thing i remember is my roommate standing on our other (jerk) roommates car hood and taking a shit on his windshield. i woke up with no pants or boxers...just a trader joes bag and a construction vest on. my roommate came back around 10am saying that he was woken up in some bushes by a guy walking his dog..
show comments
Jamal
: Mayne, I was meeting my girlfriend's parents for the first time and was really fucking nervous. It was a 2 hour drive to her rents house so I figured I'd drink a 40 or some shit on the way to loosen up. While at the gas station I see these 4loko's cheap as SHIT! I'm talking like $1.50. Well I drank two. I have no recollection but I learned in the morning we showed up and I was wearing a bandana trying to sell her dad a zanax. Proceeded to almost fight when he declined my offer and I ended up shitting (this drink gives you mad shits bro) on her mom's curtains
show comments
Live Webcam
: Check out this
Armory Square, Syracuse webcam
on a Friday or Saturday night to see some interesting stuff!
HOHO
: i drank three 4 locos and at some point decided it was a good to ride my bike to a party with 4 loco still in hand, and soon my bike (with clip pedals) quickly became acquainted with the curb, I however landed victoriously on my feet after having somehow hopped over the handlebars as my bike hit the curb ..... 4 loco still in hand, no drop spilled
show comments
Freebies
: Check out
SnagFreeSamples.com for free samples
of all kinds of great products.
derp
: Had a cranberry lemonade Loko and six beers, went to a dance club with my buddies, and even though I hate to dance, apparently I was tearing shit up. According to witnesses, in my flailing I ended up elbowing this girl in the head on three occasions before we left. When we got back to my friend's dorm I desperately wanted to check my email, but my laptop was in my buddy's room, which was locked. Apparently he had a girl in there, but I was unaware of anything other than the fact that my laptop was in there and I needed it right fucking then. I decided to try ramming the door with my shoulder. I ended up breaking the deadbolt out of the frame. I also ended up bursting in on my friend trying to get it on with none other than the same girl whom I had elbowed in the face earlier that night. Needless to say, she ran the hell out of there, my friend got blueballs and a busted door, and I got to check my email. All in all it worked out pretty nicely.
show comments
Wilson the Hammock Man
: Need to pass out after drinking too much loko? Check out these sweet
camping hammocks
!
@MarinaBoyProblm
: Started off a night in Austin with what I like to call Livin' La Vida Loko shots (jager bomb into Loko). Three hours later my buddy got his tooth knocked out by a bouncer and broke his iphone. I wound up in the attic of a Super 8 covered in glowsticks. #supportloko
show comments
Kelscene
: I drank 4 Loko and woke up with no hair on my body
show comments
brolokos
: I'd explain my favorite loko story... if i could remember what happened..
show comments
BROsen
: We decided it would be a great idea to pre-game with Four Lokos before running in Bay to Breakers, a 7 mile footrace across San Francisco. I pounded 2 Four Lokos, a water bottle of Vodka, and a bottle of Andre (just to keep things classy)--all in one hour while we were on the metro. The rest of the day is a blur. Apparently, after finding and throwing tortillas at another runner, he proceeded to choke me in the middle of the street in broad daylight. But that didnt stop me! I ran two miles uphill and eventually passed out next to a first aid tent at Alamo Park, across the street from the "Full House" house. I was woken up when a Police officer grabbed the Four Loko I was clutching in my hands, poured it out and then threw the crushed up can onto me--all while threatening to arrest me for public intoxication. I somehow talked my way out of it--and hitched a $70 limo ride home. Success.
show comments
Loko ono
: Did a power hour with a Loko not knowing what it was. Passed out at a party, got lost on my way home. Was found by my guy friends in the guys bathroom crying in the stall, when they moved me to the bigger stall i started screaming "he left me for a fat ugly girl with big gums!" "big what?" "GUMSS! LIKE A HORSEE!" I then went back to their room where i forced them to play christmas music for me to "dance" to, it was april. When they told me to go to bed i told them that I was the night owl and they were my owlettes and i tell them when the fuck to go to bed, and it is their bedtime!
show comments
2Loko4fourLoko
: wanted to catch a buzz and was a little tired before I went out, so I got 3 orange four Loko's. I mean, for $2.50 each, I 72oz of beer and energy drinks at once! BIG FUCKING MISTAKE! I drove, thinking I was fine and met my friends at the bar. Showed up wasted there, started drinking Jack & Cokes. Next think I remember I had the Shallow Hal glasses on... aggressively hitting on anything that was female, preferably fat and hideous... AND EASY! Things get fuzzy from there, but I woke up... pissed on myself, what felt like a chainsaw going thru my head and two blobs in my bed. I also noticed a Tabo Bell bag which still had some food in it -- I can only imagine what I did what those blobs, but because of four Loko I had my first 3some!!!
show comments
Share Your Story