Check out this new app: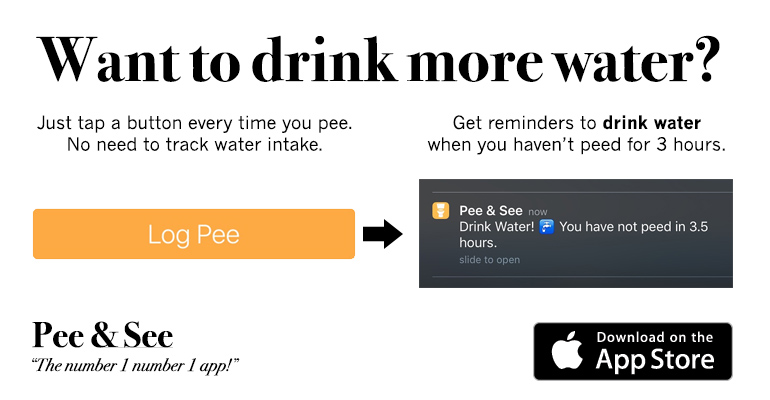 Here are some Loko Stories:
Brour Loke
: I'd seen Four Lokos at various parties over the summer and had only taken a few sips of friends' here and there. One night, my girlfriend and her roommates were throwing a party and I decided that I wanted Four Lokos to be my drink of choice. I thought "Hey, how bad can 2 energy drinks really fuck me up? I'm sure that won't even be enough alcohol for the night". Wrong. After finishing the first one in under 5 minutes, I was already feeling adventurous. We started with some pretty tame drinking games, except I kept losing... but the time we were done, I was rolling across the kitchen floor screaming about, "How badly I wanted grandma's oatmeal cookies more than a blowjob" That's the last thing I remember. I proceded to attempt to bake said cookies, and next morning I woke up with my head in a mixing bowl that contained flour, unbeaten eggs (the yoke was stuck in my hair), fish sticks, yogurt, oatmeal, and (of course) some Four Loko. I didn't get laid that night.
show comments
sidewalkslam
: went with a couple of friends and downed around 8 lokos collectively. somehow managed to wander with another friend into a very upscale neighborhood where we tried to start a riot. somehow got 8 followers, screamed at an old couple and got hit by some guy in a car. thats where i blacked out. apparently i procceded to get up and beat the shit out of the guy who hit me, ran into the woods and fucked up a cop car while no one was inside. fucked a girl i met, puked on her and ran away to find more drinks. apparently i didnt make it because i woke up in arizona. i live in california. i still dont know how i got there. my friend blacked out during our run for more loko.
show comments
Live Webcam
: Check out this
Armory Square, Syracuse webcam
on a Friday or Saturday night to see some interesting stuff!
skeeter
: drank about two four lokos... ended up hooking up with the fattest chick at the party... took her home... fucked her... woke up the next morning with her there and a huge blood stain on my sheets...
show comments
Freebies
: Check out
SnagFreeSamples.com for free samples
of all kinds of great products.
killaman
: realistically..... fuck the shitters and the bitches who cant handle four lokos. if your going to buy it, knowing it is 12% alcohol content and basically a deuce-deuce as they say, and can't handle it...DONT DRINK IT. The most I've had in a 6 hour period is 5...I'm 21 years old and while I might be a bit of a tank...I'm not afucking super human. It's alcohol and caffeine. Quit shitting your pants and acting like babies. Wah wah wah...I went to the club and my friend got his dick sucked by a homeless legless bitch...fuck you. You don't belong at a club. Much less a fucking toys r us. Joke. If you wanna drink a four loko, you gotta be loko. It doesn't come with practice or nothing like that, either you got it or you don't. If this too hard for you to understand....there's smirnoff right underneath it. Drink that, and if you shit your pants THEN FUCKING QUIT -Killaman
show comments
Wilson the Hammock Man
: Need to pass out after drinking too much loko? Check out these sweet
camping hammocks
!
@MarinaBoyProblm
: Started off a night in Austin with what I like to call Livin' La Vida Loko shots (jager bomb into Loko). Three hours later my buddy got his tooth knocked out by a bouncer and broke his iphone. I wound up in the attic of a Super 8 covered in glowsticks. #supportloko
show comments
Jamal
: Mayne, I was meeting my girlfriend's parents for the first time and was really fucking nervous. It was a 2 hour drive to her rents house so I figured I'd drink a 40 or some shit on the way to loosen up. While at the gas station I see these 4loko's cheap as SHIT! I'm talking like $1.50. Well I drank two. I have no recollection but I learned in the morning we showed up and I was wearing a bandana trying to sell her dad a zanax. Proceeded to almost fight when he declined my offer and I ended up shitting (this drink gives you mad shits bro) on her mom's curtains
show comments
zapata
: with 1 loko i was stripping in a party then got home and threw up all over my boyfriend twice
show comments
FearlessRob
: Last weekend in Baltimore I drank two 4 Lokos then found out I had to move my car because my street was going to have weekend construction. I promptly moved my vehicle then proceeded to continue boozing at a few nearby bars before my memory failed me entirely. The last thing I remember was starting to walk home, proud of myself for having avoided driving home drunk or paying for a taxi. Next thing I know it was 6:45am and I was in bed still wearing my shoes and my contacts. Several of my knuckles were split and there was part of an orange construction fence entangled on my coat. I set out to retrieve my car before it could be towed, but alas, it was nowhere to be found- not even in the city's two impound lots. FOUR AND A HALF HOURS OF WALKING LATER I found it on a sidestreet in the hood, at least 3 neighborhoods away from where I thought I parked it. Textbook Lokomotion.
show comments
Loko ono
: Did a power hour with a Loko not knowing what it was. Passed out at a party, got lost on my way home. Was found by my guy friends in the guys bathroom crying in the stall, when they moved me to the bigger stall i started screaming "he left me for a fat ugly girl with big gums!" "big what?" "GUMSS! LIKE A HORSEE!" I then went back to their room where i forced them to play christmas music for me to "dance" to, it was april. When they told me to go to bed i told them that I was the night owl and they were my owlettes and i tell them when the fuck to go to bed, and it is their bedtime!
show comments
whatwhatinthebutt
: 3 four lokos Saturday night paired with a slew of other unintelligent beverage choices, & I wake up naked next to a fully clothed-semi hot guy, an empty bottle of wet platinum, and without my anal virginity.
show comments
Share Your Story