Check out this new app: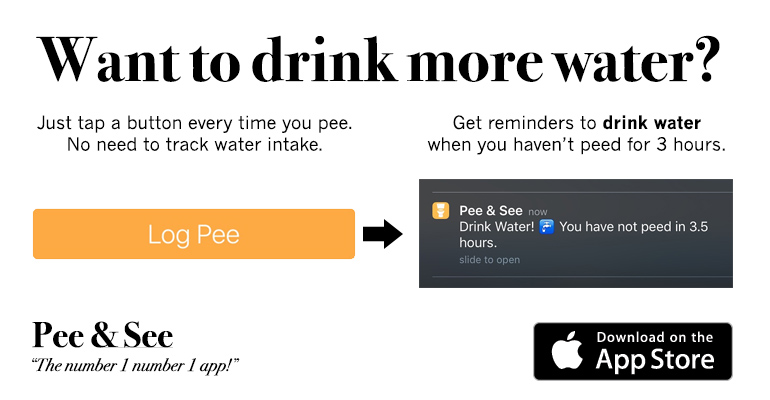 Here are some Loko Stories:
killaman
: realistically..... fuck the shitters and the bitches who cant handle four lokos. if your going to buy it, knowing it is 12% alcohol content and basically a deuce-deuce as they say, and can't handle it...DONT DRINK IT. The most I've had in a 6 hour period is 5...I'm 21 years old and while I might be a bit of a tank...I'm not afucking super human. It's alcohol and caffeine. Quit shitting your pants and acting like babies. Wah wah wah...I went to the club and my friend got his dick sucked by a homeless legless bitch...fuck you. You don't belong at a club. Much less a fucking toys r us. Joke. If you wanna drink a four loko, you gotta be loko. It doesn't come with practice or nothing like that, either you got it or you don't. If this too hard for you to understand....there's smirnoff right underneath it. Drink that, and if you shit your pants THEN FUCKING QUIT -Killaman
show comments
zapata
: with 1 loko i was stripping in a party then got home and threw up all over my boyfriend twice
show comments
Live Webcam
: Check out this
Armory Square, Syracuse webcam
on a Friday or Saturday night to see some interesting stuff!
FearlessRob
: Last weekend in Baltimore I drank two 4 Lokos then found out I had to move my car because my street was going to have weekend construction. I promptly moved my vehicle then proceeded to continue boozing at a few nearby bars before my memory failed me entirely. The last thing I remember was starting to walk home, proud of myself for having avoided driving home drunk or paying for a taxi. Next thing I know it was 6:45am and I was in bed still wearing my shoes and my contacts. Several of my knuckles were split and there was part of an orange construction fence entangled on my coat. I set out to retrieve my car before it could be towed, but alas, it was nowhere to be found- not even in the city's two impound lots. FOUR AND A HALF HOURS OF WALKING LATER I found it on a sidestreet in the hood, at least 3 neighborhoods away from where I thought I parked it. Textbook Lokomotion.
show comments
Freebies
: Check out
SnagFreeSamples.com for free samples
of all kinds of great products.
sidewalkslam
: went with a couple of friends and downed around 8 lokos collectively. somehow managed to wander with another friend into a very upscale neighborhood where we tried to start a riot. somehow got 8 followers, screamed at an old couple and got hit by some guy in a car. thats where i blacked out. apparently i procceded to get up and beat the shit out of the guy who hit me, ran into the woods and fucked up a cop car while no one was inside. fucked a girl i met, puked on her and ran away to find more drinks. apparently i didnt make it because i woke up in arizona. i live in california. i still dont know how i got there. my friend blacked out during our run for more loko.
show comments
Wilson the Hammock Man
: Need to pass out after drinking too much loko? Check out these sweet
camping hammocks
!
skeeter
: drank about two four lokos... ended up hooking up with the fattest chick at the party... took her home... fucked her... woke up the next morning with her there and a huge blood stain on my sheets...
show comments
The Italian
: I drank two and a half four lokos at my dormitory last year. I ended up lighting an American flag on fire and tying it around my back while yelling insults at passing people on the street. Someone put it out (my shirt still has burn marks) and I finished the third in my friends room while going insane to some dubby ass dubstep. Then, I announced that a monkey had just pissed on my mind-brain and left the room. I then walked up to a fire alarm in the dorm and pulled it, for no reason that I can remember. I sprinted out of the building falling on the way and crossed the street, watching my dorm-mates pour out of the building. After we were led back in, I sprinted past the security guard upstairs and wrote a drunken confession letter, turned it in, and ended up in jail 2 days later. Most of this has been told to me, I barely remember it. Now they tell my story to all incoming freshmen every year! And somehow through all of this, I ended up being referred to as "The Italian." I'm a pale guy of Irish and English descent. I'LL MISS YOU FOUR LOKO!!!! You won't be the same without all your stimulating chemicals.
show comments
hellnono
: i should preface this by stating that under normal circumstances, i am fully a legit lesbo. I met a friend of mine at a dance party after an art opening, where i'd imbibed a few glasses of wine. we went to a deli and picked up 3 four lokos and split the bounty. i did *not* black out, but started hump-dancing a dude in a sweater vest (WHAT?). My friend stage-dove and no one caught her, causing her to break her rib, whereupon I left with the dude. we went back to the radio station he owned and had sex on the couch. he slept on the floor and i left my bra there, doing the most brutal walk of shame i have ever experienced.
show comments
Loko ono
: Did a power hour with a Loko not knowing what it was. Passed out at a party, got lost on my way home. Was found by my guy friends in the guys bathroom crying in the stall, when they moved me to the bigger stall i started screaming "he left me for a fat ugly girl with big gums!" "big what?" "GUMSS! LIKE A HORSEE!" I then went back to their room where i forced them to play christmas music for me to "dance" to, it was april. When they told me to go to bed i told them that I was the night owl and they were my owlettes and i tell them when the fuck to go to bed, and it is their bedtime!
show comments
Four Nojoke-o
: Went to visit some bros and started off the night with 3 cans of this death juice....that's the last thing I remember. Apparently, we got sick of sitting around and walked to the store to continue getting our rage on. On our way, I miserably failed to dropkick a tree and proceeded to tear the back of my shorts and put a 12" gash in my leg. In the store, I ripped off my shirt, had a flex-off with the old lady behind the register with blood dripping down my leg, and got kicked out by the manager. A few hours and a bunch of tackled mailboxes later, I woke up on the bathroom floor with blood soaked shorts stuck to my leg, throwing up dinner/Loko/blood and crying like a little girl....thanks Four Loko
show comments
Jamal
: Mayne, I was meeting my girlfriend's parents for the first time and was really fucking nervous. It was a 2 hour drive to her rents house so I figured I'd drink a 40 or some shit on the way to loosen up. While at the gas station I see these 4loko's cheap as SHIT! I'm talking like $1.50. Well I drank two. I have no recollection but I learned in the morning we showed up and I was wearing a bandana trying to sell her dad a zanax. Proceeded to almost fight when he declined my offer and I ended up shitting (this drink gives you mad shits bro) on her mom's curtains
show comments
Share Your Story