Check out this new app: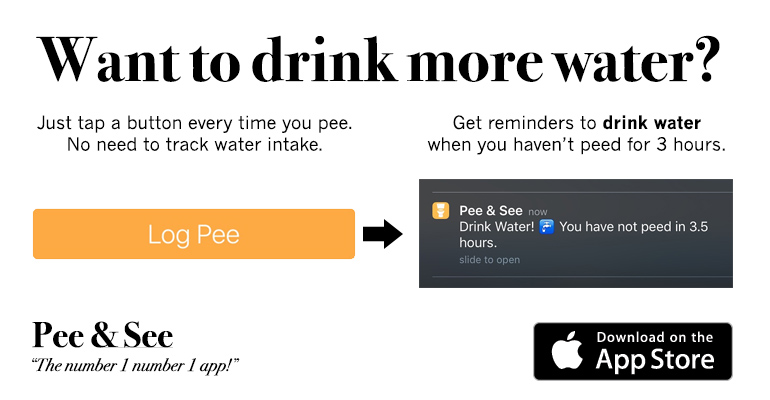 Here are some Loko Stories:
VikingGoneLoko
: The night started with my good friend and i each killing a four loko and a 24 of Old English in about 15-20 min during a drinking game. Turned out that there was about 6-8 shots of tequila in his fridge. That was gone soon after. This is when the blackout hit. I somehow managed to climb up the Ridge and found my way to my other friends room where a few beers were killed. Soon there after i some how got to my room and decided that a shower was a good idea. I was woken up naked at 8am still in the shower. Turns out i had passed out naked in the shower over the drain. I flooded the bathroom, my room and my suitemates room with standing water. Oh Four Loko.
show comments
DenJ
: I work at Mcds. Last night, we decided to get a little drunk and my friend went and bought some Joose or whatever it's called. We chugged those down while on break and went to back to work. My friend wasn't handling as great as me and went to buy more shit, but this time she bought 8 Four Lokos. She comes back and everyone at our mcds starts to drink (we were the closing shift, so by everyone I mean 5 people). Umm. Wow. I remember her on the ground almost all the time. Me taking orders on drive-thru and telling people their hoodies were awesome, gave this one car of highschoolers like twenty pies and 4 large fries, and spent like ten minutes with the nurse from my college talking about communism (she's wacked out). We all ended up crying our eyes out and dancing and it was the most shitty close ever. Pretty sure we didn't restock anything. I'm so gonna get fired.
show comments
Live Webcam
: Check out this
Armory Square, Syracuse webcam
on a Friday or Saturday night to see some interesting stuff!
Kelscene
: I drank 4 Loko and woke up with no hair on my body
show comments
Freebies
: Check out
SnagFreeSamples.com for free samples
of all kinds of great products.
C.H.G.
: Got drunk on 4 Loko's, stole a vehicle owned by my university, got in a police chase with campus police, wrecked the car I was driving and a police car. Escaped on foot. Thanks 4 Loko!
show comments
Wilson the Hammock Man
: Need to pass out after drinking too much loko? Check out these sweet
camping hammocks
!
freakshow87
: went out with two in me, woke up with a court date and a concussion. typical tuesday
show comments
sidewalkslam
: went with a couple of friends and downed around 8 lokos collectively. somehow managed to wander with another friend into a very upscale neighborhood where we tried to start a riot. somehow got 8 followers, screamed at an old couple and got hit by some guy in a car. thats where i blacked out. apparently i procceded to get up and beat the shit out of the guy who hit me, ran into the woods and fucked up a cop car while no one was inside. fucked a girl i met, puked on her and ran away to find more drinks. apparently i didnt make it because i woke up in arizona. i live in california. i still dont know how i got there. my friend blacked out during our run for more loko.
show comments
HOHO
: i drank three 4 locos and at some point decided it was a good to ride my bike to a party with 4 loco still in hand, and soon my bike (with clip pedals) quickly became acquainted with the curb, I however landed victoriously on my feet after having somehow hopped over the handlebars as my bike hit the curb ..... 4 loco still in hand, no drop spilled
show comments
big daddy
: Drank 3 four lokos with my kid. He`s missing.
show comments
BROsen
: We decided it would be a great idea to pre-game with Four Lokos before running in Bay to Breakers, a 7 mile footrace across San Francisco. I pounded 2 Four Lokos, a water bottle of Vodka, and a bottle of Andre (just to keep things classy)--all in one hour while we were on the metro. The rest of the day is a blur. Apparently, after finding and throwing tortillas at another runner, he proceeded to choke me in the middle of the street in broad daylight. But that didnt stop me! I ran two miles uphill and eventually passed out next to a first aid tent at Alamo Park, across the street from the "Full House" house. I was woken up when a Police officer grabbed the Four Loko I was clutching in my hands, poured it out and then threw the crushed up can onto me--all while threatening to arrest me for public intoxication. I somehow talked my way out of it--and hitched a $70 limo ride home. Success.
show comments
Jamal
: Mayne, I was meeting my girlfriend's parents for the first time and was really fucking nervous. It was a 2 hour drive to her rents house so I figured I'd drink a 40 or some shit on the way to loosen up. While at the gas station I see these 4loko's cheap as SHIT! I'm talking like $1.50. Well I drank two. I have no recollection but I learned in the morning we showed up and I was wearing a bandana trying to sell her dad a zanax. Proceeded to almost fight when he declined my offer and I ended up shitting (this drink gives you mad shits bro) on her mom's curtains
show comments
Share Your Story