Check out this new app: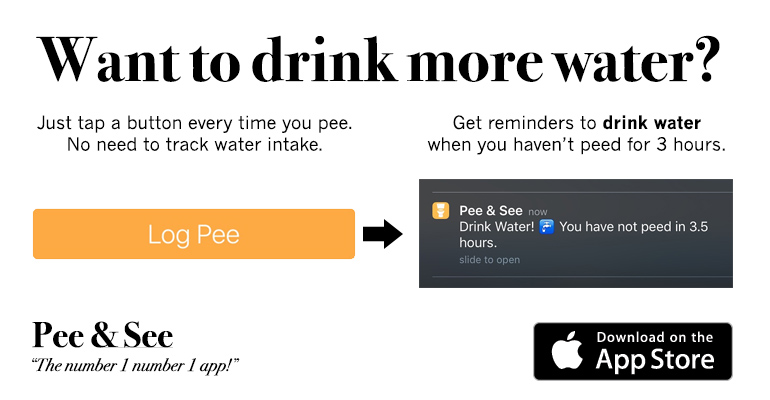 Here are some Loko Stories:
Grant
: Bonged Three Four Lokos, broke into a house I plan on living in next year, told random people to go fuck themselves, got kicked out of 2 bars, puke all over myself, went to go shower off, wake up 3 hours later to my roomates banging on the door, ended up flooding the bathroom and the entry way.
show comments
whatwhatinthebutt
: 3 four lokos Saturday night paired with a slew of other unintelligent beverage choices, & I wake up naked next to a fully clothed-semi hot guy, an empty bottle of wet platinum, and without my anal virginity.
show comments
Live Webcam
: Check out this
Armory Square, Syracuse webcam
on a Friday or Saturday night to see some interesting stuff!
Brour Loke
: I'd seen Four Lokos at various parties over the summer and had only taken a few sips of friends' here and there. One night, my girlfriend and her roommates were throwing a party and I decided that I wanted Four Lokos to be my drink of choice. I thought "Hey, how bad can 2 energy drinks really fuck me up? I'm sure that won't even be enough alcohol for the night". Wrong. After finishing the first one in under 5 minutes, I was already feeling adventurous. We started with some pretty tame drinking games, except I kept losing... but the time we were done, I was rolling across the kitchen floor screaming about, "How badly I wanted grandma's oatmeal cookies more than a blowjob" That's the last thing I remember. I proceded to attempt to bake said cookies, and next morning I woke up with my head in a mixing bowl that contained flour, unbeaten eggs (the yoke was stuck in my hair), fish sticks, yogurt, oatmeal, and (of course) some Four Loko. I didn't get laid that night.
show comments
Freebies
: Check out
SnagFreeSamples.com for free samples
of all kinds of great products.
shithappens
: So, I hear about this "Four Lokos" phenomenon on the news which makes me go buy one of each flavor. I managed to pound 2 1/2 cans in about 5 min...the 10 min long instant stomach ache turned into me being completely shit-housed. I threw my brand new android cell phone into the street for no apparent reason, pissed in my gf's cat's litter box, walked thru my neighborhood in only boxer briefs talking to myself.. then woke up a few hours later laying next to our community pool in vomit, with a broken pinky toe. Our neighbors now think I'm a total whack-job and hide their children when I'm outside - thanks Four Lokos!
show comments
Wilson the Hammock Man
: Need to pass out after drinking too much loko? Check out these sweet
camping hammocks
!
D-money
: So my friend and i had 3 four loko's each in about an hour. it tasted like old wine but i soldiered it out and drank them both.. w the last thing i remember is my roommate standing on our other (jerk) roommates car hood and taking a shit on his windshield. i woke up with no pants or boxers...just a trader joes bag and a construction vest on. my roommate came back around 10am saying that he was woken up in some bushes by a guy walking his dog..
show comments
freakshow87
: went out with two in me, woke up with a court date and a concussion. typical tuesday
show comments
hamtown
: Decided to try out 4 loko. Drank 2 of them to pregame then went out to the bars. I didn't drink anything at the bar, but I totally blacked out. the rest of this story was gathered from security footage at the bar. I tried to steal several bar stools from the bar. the bartender immediately flipped out so I caused a scene. after I got kicked out I pushed over some giant barrels of oil outside. About a week later I went back to the bar because I had no idea this even happened. The bartender recognized me and called the owner. He showed up and tried to fight me ... he's also a good friend of my parents. 4 loko is insane.
show comments
Jamal
: Mayne, I was meeting my girlfriend's parents for the first time and was really fucking nervous. It was a 2 hour drive to her rents house so I figured I'd drink a 40 or some shit on the way to loosen up. While at the gas station I see these 4loko's cheap as SHIT! I'm talking like $1.50. Well I drank two. I have no recollection but I learned in the morning we showed up and I was wearing a bandana trying to sell her dad a zanax. Proceeded to almost fight when he declined my offer and I ended up shitting (this drink gives you mad shits bro) on her mom's curtains
show comments
hellnono
: i should preface this by stating that under normal circumstances, i am fully a legit lesbo. I met a friend of mine at a dance party after an art opening, where i'd imbibed a few glasses of wine. we went to a deli and picked up 3 four lokos and split the bounty. i did *not* black out, but started hump-dancing a dude in a sweater vest (WHAT?). My friend stage-dove and no one caught her, causing her to break her rib, whereupon I left with the dude. we went back to the radio station he owned and had sex on the couch. he slept on the floor and i left my bra there, doing the most brutal walk of shame i have ever experienced.
show comments
sidewalkslam
: went with a couple of friends and downed around 8 lokos collectively. somehow managed to wander with another friend into a very upscale neighborhood where we tried to start a riot. somehow got 8 followers, screamed at an old couple and got hit by some guy in a car. thats where i blacked out. apparently i procceded to get up and beat the shit out of the guy who hit me, ran into the woods and fucked up a cop car while no one was inside. fucked a girl i met, puked on her and ran away to find more drinks. apparently i didnt make it because i woke up in arizona. i live in california. i still dont know how i got there. my friend blacked out during our run for more loko.
show comments
Share Your Story