Check out this new app: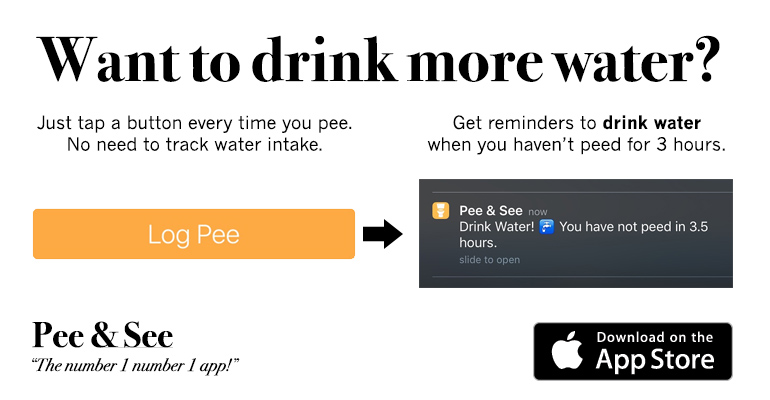 Here are some Loko Stories:
2Loko4fourLoko
: wanted to catch a buzz and was a little tired before I went out, so I got 3 orange four Loko's. I mean, for $2.50 each, I 72oz of beer and energy drinks at once! BIG FUCKING MISTAKE! I drove, thinking I was fine and met my friends at the bar. Showed up wasted there, started drinking Jack & Cokes. Next think I remember I had the Shallow Hal glasses on... aggressively hitting on anything that was female, preferably fat and hideous... AND EASY! Things get fuzzy from there, but I woke up... pissed on myself, what felt like a chainsaw going thru my head and two blobs in my bed. I also noticed a Tabo Bell bag which still had some food in it -- I can only imagine what I did what those blobs, but because of four Loko I had my first 3some!!!
show comments
killaman
: realistically..... fuck the shitters and the bitches who cant handle four lokos. if your going to buy it, knowing it is 12% alcohol content and basically a deuce-deuce as they say, and can't handle it...DONT DRINK IT. The most I've had in a 6 hour period is 5...I'm 21 years old and while I might be a bit of a tank...I'm not afucking super human. It's alcohol and caffeine. Quit shitting your pants and acting like babies. Wah wah wah...I went to the club and my friend got his dick sucked by a homeless legless bitch...fuck you. You don't belong at a club. Much less a fucking toys r us. Joke. If you wanna drink a four loko, you gotta be loko. It doesn't come with practice or nothing like that, either you got it or you don't. If this too hard for you to understand....there's smirnoff right underneath it. Drink that, and if you shit your pants THEN FUCKING QUIT -Killaman
show comments
Live Webcam
: Check out this
Armory Square, Syracuse webcam
on a Friday or Saturday night to see some interesting stuff!
FearlessRob
: Last weekend in Baltimore I drank two 4 Lokos then found out I had to move my car because my street was going to have weekend construction. I promptly moved my vehicle then proceeded to continue boozing at a few nearby bars before my memory failed me entirely. The last thing I remember was starting to walk home, proud of myself for having avoided driving home drunk or paying for a taxi. Next thing I know it was 6:45am and I was in bed still wearing my shoes and my contacts. Several of my knuckles were split and there was part of an orange construction fence entangled on my coat. I set out to retrieve my car before it could be towed, but alas, it was nowhere to be found- not even in the city's two impound lots. FOUR AND A HALF HOURS OF WALKING LATER I found it on a sidestreet in the hood, at least 3 neighborhoods away from where I thought I parked it. Textbook Lokomotion.
show comments
Freebies
: Check out
SnagFreeSamples.com for free samples
of all kinds of great products.
shithappens
: So, I hear about this "Four Lokos" phenomenon on the news which makes me go buy one of each flavor. I managed to pound 2 1/2 cans in about 5 min...the 10 min long instant stomach ache turned into me being completely shit-housed. I threw my brand new android cell phone into the street for no apparent reason, pissed in my gf's cat's litter box, walked thru my neighborhood in only boxer briefs talking to myself.. then woke up a few hours later laying next to our community pool in vomit, with a broken pinky toe. Our neighbors now think I'm a total whack-job and hide their children when I'm outside - thanks Four Lokos!
show comments
Wilson the Hammock Man
: Need to pass out after drinking too much loko? Check out these sweet
camping hammocks
!
freakshow87
: went out with two in me, woke up with a court date and a concussion. typical tuesday
show comments
D-money
: So my friend and i had 3 four loko's each in about an hour. it tasted like old wine but i soldiered it out and drank them both.. w the last thing i remember is my roommate standing on our other (jerk) roommates car hood and taking a shit on his windshield. i woke up with no pants or boxers...just a trader joes bag and a construction vest on. my roommate came back around 10am saying that he was woken up in some bushes by a guy walking his dog..
show comments
BROsen
: We decided it would be a great idea to pre-game with Four Lokos before running in Bay to Breakers, a 7 mile footrace across San Francisco. I pounded 2 Four Lokos, a water bottle of Vodka, and a bottle of Andre (just to keep things classy)--all in one hour while we were on the metro. The rest of the day is a blur. Apparently, after finding and throwing tortillas at another runner, he proceeded to choke me in the middle of the street in broad daylight. But that didnt stop me! I ran two miles uphill and eventually passed out next to a first aid tent at Alamo Park, across the street from the "Full House" house. I was woken up when a Police officer grabbed the Four Loko I was clutching in my hands, poured it out and then threw the crushed up can onto me--all while threatening to arrest me for public intoxication. I somehow talked my way out of it--and hitched a $70 limo ride home. Success.
show comments
Hussey1189
: So the other night, I went to a bonfire at a friends house and decided to drink nothing but loko. I was almost done with my 3rd when someone had the great idea of branding my ass with a metal skewer. Of course I thought it was a great idea at the time. While everyone argued about whether or not to let this happen I decided to test it out the back of my hand, burning the number 11 into it. Note to self...four loko doesn't also act as a pain killer
show comments
The Italian
: I drank two and a half four lokos at my dormitory last year. I ended up lighting an American flag on fire and tying it around my back while yelling insults at passing people on the street. Someone put it out (my shirt still has burn marks) and I finished the third in my friends room while going insane to some dubby ass dubstep. Then, I announced that a monkey had just pissed on my mind-brain and left the room. I then walked up to a fire alarm in the dorm and pulled it, for no reason that I can remember. I sprinted out of the building falling on the way and crossed the street, watching my dorm-mates pour out of the building. After we were led back in, I sprinted past the security guard upstairs and wrote a drunken confession letter, turned it in, and ended up in jail 2 days later. Most of this has been told to me, I barely remember it. Now they tell my story to all incoming freshmen every year! And somehow through all of this, I ended up being referred to as "The Italian." I'm a pale guy of Irish and English descent. I'LL MISS YOU FOUR LOKO!!!! You won't be the same without all your stimulating chemicals.
show comments
HOHO
: i drank three 4 locos and at some point decided it was a good to ride my bike to a party with 4 loco still in hand, and soon my bike (with clip pedals) quickly became acquainted with the curb, I however landed victoriously on my feet after having somehow hopped over the handlebars as my bike hit the curb ..... 4 loco still in hand, no drop spilled
show comments
Share Your Story