Check out this new app: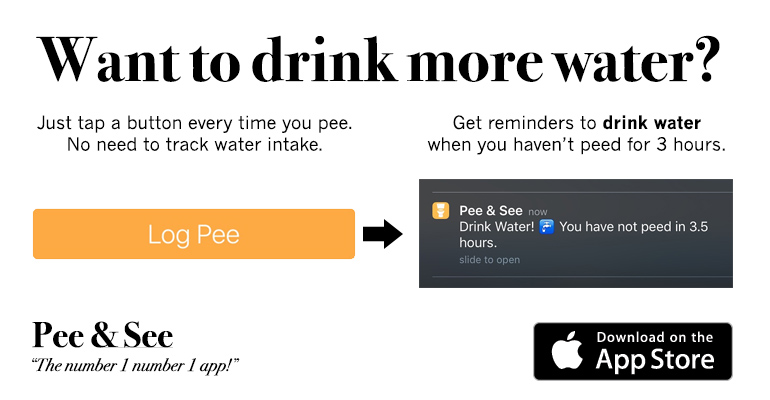 Here are some Loko Stories:
Jamokes
: Drank 3 four lokos in 2 hours. Went to Mcdonalds and threw up at the counter while trying to order 3 Mcribs. Tryed to clean up the mess with my tshirt and was kicked out. FOUR LOKO RULES.
show comments
McBeezie
: Two lokos later, I still don't know why my bank statement has me spending $127.65 on food at Mcdonalds...
show comments
Live Webcam
: Check out this
Armory Square, Syracuse webcam
on a Friday or Saturday night to see some interesting stuff!
Thunderwood
: Drank 2 Loko's and half a handle of SoCo a couple saturdays ago and went to this frat house. Woke up with a black eye and no memory. As it turned out, i thought it would be a good idea to ask everybody at the party to hit me in the face. At least 50 people did, including a 6'3" 270 defensive linemen.
show comments
Freebies
: Check out
SnagFreeSamples.com for free samples
of all kinds of great products.
Sir Doltus
: Told A Fat Chick In A Sweater....That I Love Fat Chicks In Sweaters
show comments
Wilson the Hammock Man
: Need to pass out after drinking too much loko? Check out these sweet
camping hammocks
!
Ajax
: Started the night at 4pm with 5 rum and tonics (horrible combo). Proceeded to finish a power hour, then slam 2 four lokos in 10 mins playing beiruit. The rest of this story, as I was told: I ran downtown and passed out on someones front lawn. Two girls, I met earlier that night, saw me and talked about calling the police. I jumped up, screamed 'NOOO!!' and started sprinting. arrived at an apartment building and tried to break in, then called 911 on myself saying someone was breaking into a building. 11:00 pm. The cops came, arrested me, took my phone, and handcuffed me. I tripped and because I was handcuffed my face met concrete. Woke up the next morning in the detox center in a bloody pillow, a black eye, and a swollen mutilated face. My friends couldn't reach me because the cops took my phone, and they called the cops because I was missing.
show comments
FearlessRob
: Last weekend in Baltimore I drank two 4 Lokos then found out I had to move my car because my street was going to have weekend construction. I promptly moved my vehicle then proceeded to continue boozing at a few nearby bars before my memory failed me entirely. The last thing I remember was starting to walk home, proud of myself for having avoided driving home drunk or paying for a taxi. Next thing I know it was 6:45am and I was in bed still wearing my shoes and my contacts. Several of my knuckles were split and there was part of an orange construction fence entangled on my coat. I set out to retrieve my car before it could be towed, but alas, it was nowhere to be found- not even in the city's two impound lots. FOUR AND A HALF HOURS OF WALKING LATER I found it on a sidestreet in the hood, at least 3 neighborhoods away from where I thought I parked it. Textbook Lokomotion.
show comments
Bronx
: So I drink 2 4 lokos and end up balls deep in some dudes ass. I go for a reach around and the freakin' guys got a hard on, WHAT A HOMO!
show comments
shithappens
: So, I hear about this "Four Lokos" phenomenon on the news which makes me go buy one of each flavor. I managed to pound 2 1/2 cans in about 5 min...the 10 min long instant stomach ache turned into me being completely shit-housed. I threw my brand new android cell phone into the street for no apparent reason, pissed in my gf's cat's litter box, walked thru my neighborhood in only boxer briefs talking to myself.. then woke up a few hours later laying next to our community pool in vomit, with a broken pinky toe. Our neighbors now think I'm a total whack-job and hide their children when I'm outside - thanks Four Lokos!
show comments
hamtown
: Decided to try out 4 loko. Drank 2 of them to pregame then went out to the bars. I didn't drink anything at the bar, but I totally blacked out. the rest of this story was gathered from security footage at the bar. I tried to steal several bar stools from the bar. the bartender immediately flipped out so I caused a scene. after I got kicked out I pushed over some giant barrels of oil outside. About a week later I went back to the bar because I had no idea this even happened. The bartender recognized me and called the owner. He showed up and tried to fight me ... he's also a good friend of my parents. 4 loko is insane.
show comments
killaman
: realistically..... fuck the shitters and the bitches who cant handle four lokos. if your going to buy it, knowing it is 12% alcohol content and basically a deuce-deuce as they say, and can't handle it...DONT DRINK IT. The most I've had in a 6 hour period is 5...I'm 21 years old and while I might be a bit of a tank...I'm not afucking super human. It's alcohol and caffeine. Quit shitting your pants and acting like babies. Wah wah wah...I went to the club and my friend got his dick sucked by a homeless legless bitch...fuck you. You don't belong at a club. Much less a fucking toys r us. Joke. If you wanna drink a four loko, you gotta be loko. It doesn't come with practice or nothing like that, either you got it or you don't. If this too hard for you to understand....there's smirnoff right underneath it. Drink that, and if you shit your pants THEN FUCKING QUIT -Killaman
show comments
Share Your Story