Check out this new app: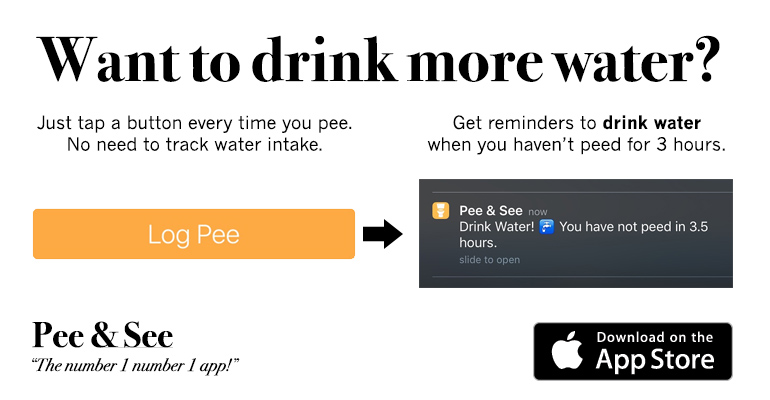 Here are some Loko Stories:
TooDrunkq
: *Sigh* well One boring night I waited at home by myself on a friend to arrive I was determined to get (Pilt,Blitz,Stoopid)We were going to a bakyard party but before goin I grabbed a loko and a pint of Vodka loko was the chaser arrived to the party felt outta place so I smashed the loko and vodka and felt great me and a friend ran to the car to get more beer and it went downhill frm there dnt remember much after guzzling those beers my friend said I started jumping around pouring beer all over me and this is when the party was over I refused to leave the party my friend and I wrestled all the way to the car and I still refused to get in once I finally did get in we were travling on the interstate and he said tht I continued to grab and pull at the wheel trying to run us off the road arrived to my parents house thnk God friend helping me in and we stumbled kicking walls making extreme commotion at 5am in the morn I passed out for maybe 30 min got out the bed fell straight to my face while pissing my pants Dad said I was in the restroom flicking the light banging the wall yelling Code Blue idk why when he came to see wht was wrg I yelled and cursed him asking why the Fuck he wasnt helping me clean my room most of wht I was saying he cldnt even understand after tht went in room pissed more stripped and got in the bed wondering WTF went on lastnight in the morning...FuckFourLoko never again
show comments
space ghost
: one night i was hanging out with friends and we decided to play circle of death with four lokos with a loko in the middle. so long story short i drank two whole four lokos in all. the next thing i know i'm in an ally way swaying from side to side hollering i'm drrrrruuuuuuuuunkkkk. played hide and seek with my friends. peed on my friends car on accident. and then i ended up in a car. then my bed. woke up a hot mess yeaaa you can say the four loko got me.
show comments
Live Webcam
: Check out this
Armory Square, Syracuse webcam
on a Friday or Saturday night to see some interesting stuff!
Overboard
: Drank three of them over 2 hours at a friends then went to a college party and blacked out. Woke up around 6am in a field with no pants or boxers and some deer around me. Hitched a ride back to town with some dumb hick who looked like he was 90. Made it back to my place safe and sound, opened my bedroom door and found a dead cat and some large rodent(?). Cops came and it turned out it was my neighbors cat and dog. Bite marks all over the dead animals and I hoped it wasn't mine. P.S. It turned out it was mine. Shameful night.
show comments
Freebies
: Check out
SnagFreeSamples.com for free samples
of all kinds of great products.
4lokoFairy
: Drank 4 lokos a year ago just to test out it's mysterious magic. Didn't feel it at first so I just kept sipping and sipping soon I felt it creeping up behind me smacking the shit out if me. Next thing I know my friend and I go to an empty apartment only to find a passed out Mexican and coronas. With the help if the four lokos we were able to transform to little fairies danced around and stole his coronas. Woke up in the morning as if nothing happened but my stomach felt like I was about to give birth to an alien
show comments
Wilson the Hammock Man
: Need to pass out after drinking too much loko? Check out these sweet
camping hammocks
!
Rza - JuZa
: morning after text: "i drank one last night and i think i hit my limit/im sorry i tried to kill you"
show comments
travis
: me and a couple bros bought 6 locos and a fifth of jager. we planned to go to sorority swap, so we mixed the locos with jager and added half a crushed viagra and X for the lulz. we ended up getting to fucked up to go out. i ended up blacking out, and apparently a brother got a video of mee and my two friends sucking each off. i woke up in my friends bed with nothing but a tshirt one and now my friend won't talk to me or look at me anymore.
show comments
polanski
: i drank about 3 4loko's and I got mad fucked up yo~~~ i called up my dawgs and we got in all kinds of shit...i ended up blacking out with my buddies finger in my ass.
show comments
theshitshowison
: basically I was out at a party and drank and indiscernable amount of fourloko b/c we were passing several cans around and all sharing them. the night ended with my friend (male, about 6'2 and maybe 180) getting roofied and me thinking that a dormroom sink was a great place to boot. not to mention the messy clean-up after realizing that puke doesnt wash out of a sink very well
show comments
logman
: been drinking loko's for a little while now. decided to test my limits. bonged a loko and had a night i will never remember. after that, i decided to bong two loko's and the first one had a shot of ever clear in it. i went to a party and kicked a hole in the wall, came back to my apartment for the after party, and bonged my second loko. i was on the floor 45 mins later, banging my head on the wall, falling all over the place, begging for my everclear. went up to my room, passed out and broke my nose on my desk. i have to get surgery now for the third time.
show comments
O. Dear
: 3 Four Lokos. Slept with my friend. Had cops called on me for assault. Got kicked out of Toys R' Us. Got kicked out of two bars. BEST DRINK EVER!
show comments
Share Your Story