Check out this new app: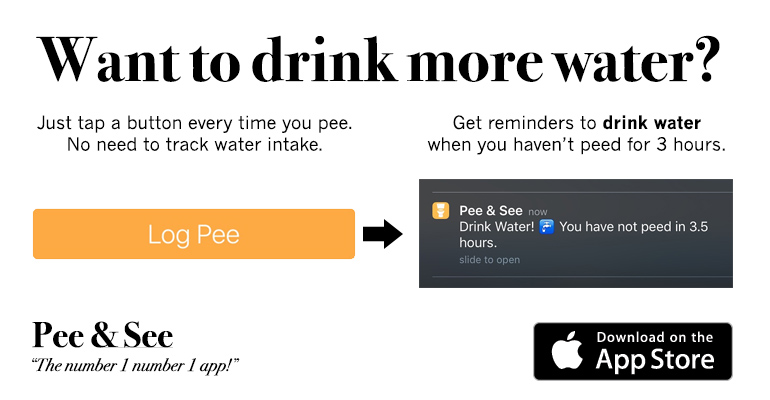 Here are some Loko Stories:
Sargon the Sorceror
: Yeah, I drank some grape flavored Four Loko. I had a Twinkie with it. I called this combination "dinner." I had,as a backup, a fruit punch Four Loko in the fridge. My friend asked for it. I said go for it; I didn't mind. That' what friends are for, right? Sharing my Four Loko made me feel closer to my friend. That is, until I murdered him, in cold blood, because I drank too much Four Loko. Now, I live on the run, in Mexico, due to my Four Loko- induced killing. I've lost my friend. I've lost my home. I've lost my whole life. I'm sure I'll soon lose my freedom. There's so much I wish i could take back, but I can't. Now, a fugitive, I live forever on the run, looking over my shoulder, fear my constant companion. And you know what? I'm drinking a Four Loko as I write this. Four Loko:You've brought upon me the worst of times, yet are still here for me in my hour of deepest despair. I'd say "God bless Four Loko," but that'd be wrong; it's more like, "Four Loko bless God."
show comments
drunkie
: Thursday night and me and all my roomates were going dt. It was a last minute decision but we had to leave now to get to power hour at grandmas so i wanted to pregame so I chugged a fourloko. Went to power hour got 5 pineapple vodkas then left to go to the next bar with my buds. Ordered 10 shots of tequilla had 5 gave the others to my roomates and woke up in jail the next morning
show comments
Live Webcam
: Check out this
Armory Square, Syracuse webcam
on a Friday or Saturday night to see some interesting stuff!
Shelly Bobwa
: Drank 4loko then walked to the bar. I guess on the way back i decided to take an entire oneway street sign. From the sign to the pole and even some of the cement was still on the bottom as I rolled over in the morning with it next to me. I couldn't move my wrist for 2 weeks after that
show comments
Freebies
: Check out
SnagFreeSamples.com for free samples
of all kinds of great products.
Cullen M
: So saturday for halloween I decided to drink 2 four lokos throughout the day, one in the morning one at night, fine after the one during the day and a few beers. Once i drank the second one some 9 hours later along with a few mixed drinks ended up not remembering anything from my friends halloween party he had at his frat. Was told the next morning i was staring at a group of girls whom i then attempted to dance with and got denied, was woooooing like ric flair so much i still have no voice and it is 2 days later, ended up throwing up and passing out in the community bathroom of the frat, had my friend pick me up and carry me into his room were i passed out for about 3 hours, then finally got a ride home from my friend, tried entering my code for my garage door and that didnt work, finally had to end the night by knocking on the door to get my parents to let me in and woke up the next morning without my keys, wallet, or cell phone. So as much fun as that night was I regeret to say I will never drink four loko again but thank you for the craziest halloween night of my life!
show comments
Wilson the Hammock Man
: Need to pass out after drinking too much loko? Check out these sweet
camping hammocks
!
No Pants Policy
: My buddy and I got 4 cans of four loko and drank two each. We proceeded to the bars to take two shots each of crown. I felt great. i was having a wonderful time until I was put in an armchair. The arm chair sucked so I got up and rolled again. People were not impressed. Apparently I told my buddies future sister in law that I was going to fuck the shit out her that night. Again,, people were not impressed. The least so was her mother who was standing next to her. Afterward I proceeded back to the bar to take another crown shot. I gave her my metro card to swipe and it obviously didn't work. I began to yell at her while simultaneously pissing myself in the middle of the bar. I was then drug out my the bouncer who beat the shit out of me. It was cool. Afterwards everything began to really suck. I couldn't get a ride home for like 5 minutes and then when I got home my model girlfriend was asleep but woke up and wanted to have crazy sex. I wanted to go to sleep but she just started giving me this amazing blowjob...like the kind where she sucks great on your balls and has no gag reflex, it was awesome, anyway, I ended up having to stay up with her all night. RegardlessI just want to say that through all of it
show comments
austin4loko
: friday after thanksgiving me and my brother were chillin at the mall bought some new nikes. later that night got 2 4lokos he drank his and i chugged mine then we went to main event(arcade). i was buzzin pretty good til i wanted 2 more. back to the store and bought myself 2, chugged one and started buzzin really good. from there we went to sixth street (in austin) i blacked out as soon as i stepped out of the car. all i remember was meeting some hippie homeless dude, he smoked me out with some DANKY ASS BUD. i also remember punchin some dude in the face for no reason at all the cops were following me and my bro too idk how we didnt go to jail. i never even got the chance to drink the second one i bought
show comments
mizzgudy2shews
: I was feeling sick so i was taking advil, aleve, and cough syrup. around 3pm I got a four loko and headed to a friends dorm where i was welcomed with shots. after the shots i downed the rest of my four loko. the meds and loko went really well together for the first 2 hours until i started puking my brains out. i was hugging the toilet and my chin was resting on the edge of the toilet seat. EW. I blacked out like that for a half hour. when i woke up and chugged water i was ready to get the party back on. the next morning i had the worst hang over of my life. Four loko es no joko.
show comments
dfksafl
: i went to this party. drank a shit ton of beers and thats all i remember besides waking up the next morning naked, sore vagina next to someone in some random room that i found out was my best friends ex boyfriend. ive never blacked out in my life and i ALWAYS remember everything and would never do something like that. i was absolutely convinced i was drugged and never talked to any of my friends after that because they were the only people there. here it is about 4 months later and i figure out that i drank a couple four lokos after all the beer.. makes sense
show comments
scrape thang
: i dont know what happened but i saw pictures on my phone the next morning of me and some people i dont know driving home in a limo. i definitely did not arrive in a limo.
show comments
LokoIDVandal
: Had a graduation party for some friends and I got tired of drinking keg beer so I switched to Four Loko. After about a four loko and a half I decided to start my moving process. I was moving out soon and had a huge desk I couldnt fit out of my door, so my friends and I found an axe started chopping up the desk and throwing it out my window into the apt parking lot when. I was outside with the ax and a cup of four loko when a cop rolled through the complex looking for parties. He looked at me with my drink and an axe and got out of the car to ask what I was doing. I responded "oh just chopping up my desk, I couldnt move it, Im not drunk".
show comments
Share Your Story