Check out this new app: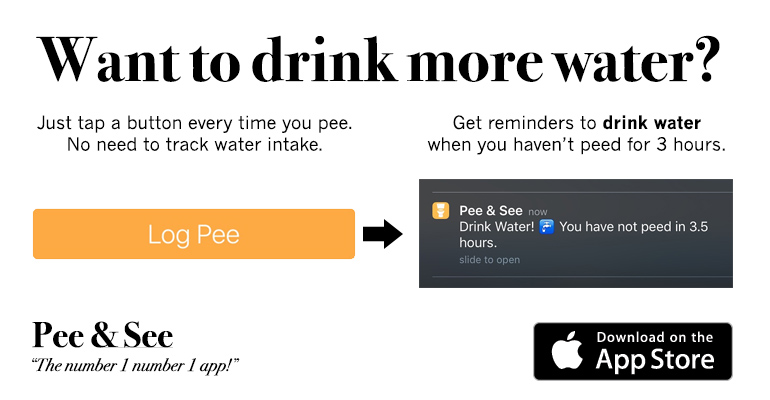 Here are some Loko Stories:
Cincinnati James
: Four Loko is a timemachine... that only goes to the future.
show comments
Alexander
: Four Lokos made me shit my pants, cheat on my wife, and buy 2k worth of potato chips online.
show comments
Live Webcam
: Check out this
Armory Square, Syracuse webcam
on a Friday or Saturday night to see some interesting stuff!
Fajita Ray
: One night I chugged 1 1/2 FourLokos. I woke up at home like normal. On my bank statement showed I went to 6 bars that night ten miles away. I don't own a car.
show comments
Freebies
: Check out
SnagFreeSamples.com for free samples
of all kinds of great products.
4 nigguz wit 4 loko
: yall nigguz dont even kno shit. me nd ma nigguz tre, pookie, nd dequan drank 3 4 lokos each in n hour nd got in ma whip to hit da clubs fo some hoes. after an hour in da club ma nugga tre was tryin to be mackin it wit some old homless hoe wit one leg outside da club, yo dat nukka took his dick out nd dat old nigga hoe be givin ma dude head. den ma boi quan be all like damn nigga i gots to be gettin some fo sho bt dat fool ws fucked up im sayin dat nigga was tryin to pull his dick out nd triped no dat old hoe in her whelchar and she tiped ova and bit ma niggas tre dick. quan was gone yo, dat fool was pukin all over dat old hoe on da floo nd tre shit himslf. dem boys cnt drank lik me n ma boi pook, so was like fuck dem drunk ass fools and we hopped in ma whip wit tree fineass hoes and piked up mo lokos and kush n party at ma crib cuz ma moms waz outta towm vizitin ma auntie Babz. mi boi n me nd dem hos was drankin dem on da way to da crib nd afta we got home i donbt be rememberin much cuz i woke up im ma room wit a teletubby costme on nd pookie and two hoes was on da couch neked wit peanut putter n hot sauce erewhere nd dat otha hoe was in ma mas room with ma moms and ma auntie.4 loko be fo real nigguz onle, ya herd!!?!?!
show comments
Wilson the Hammock Man
: Need to pass out after drinking too much loko? Check out these sweet
camping hammocks
!
JR5
: Did a four loko power hour which amounted to about 3 in 50 mins went out to the back porch of my fraternity to smoke some hookah, the next thing I remember is waking up in my 9:30 am class with one shoe taking rather illegible notes. I hadn't been to this class in over 2 weeks my blackout self apparently is an academic.
show comments
Newly Lesbian????
: Had two four lokos... apparently took some molly at a Deadmau5 and proceeded to blacked out. Woke up in some girls bed an hour away from my house. My boyfriend said I broke up with him for her after we had a threesome.
show comments
College
: On my birthday, my roommates and I got a bunch of fourlokos to take home after a night out. The memories I have of that night are only in pictures, and they are as follows: -The 5 of us congregated around a huge bowl filled with FourLoko drinking from extra-long "I drink your milkshake" straws. I don't know where we got those. Or even where to get them now. -Two girls attempting to throw baby carrots into each other's mouths. There are over 30 photos of this. -Multiple shots of different girls on chairs trying to fan the smoke detector presumably from mass amounts of weed smoke and from all the burning food we attempted to cook that night. There were 5 different unidentifiable dishes leftover in the morning, most of them charred. I am hoping none of us ate any of it. -Multiple people in, on, or under the toilet for one reason or another. -Dancing with the maintenance guy, who probably came up to turn off the smoke alarm. -A 6 person bubble bath that we tried without bubble bath. (All of the dish soap was gone in the morning.) -The attempt we made at rolling fourloko cans in one girl's hair like in that Lady Gaga video. 2 of them got stuck. -Each of us trying to get the cans out of her hair. (I think we gave up because she woke up with one still tangled up in there.) -Apparently, peanut butter facials. -Lots and lots of vomit. -No one had any pants on in any of the photos. Not a single one. Even people that appeared to have come in later to join us also had their pants off. -Also, almost all of the photos were seemingly taken from the floor.
show comments
kmac
: Had 2 four lokos and 8 shots...went up stairs puked in the girl's room sink then lie down on her bed...girl comes in the room and starts hooking up with me and doesnt notice that i had puked in her sink. My frined comes in the room doesnt notice me hooking up with her and goes in the bathroom i puked in and throws up everywhere in it. Both throw ups in her bathroom were blamed on him and the girl never knew i threw up. i love four loko
show comments
Mike S.
: Had four cans of loko and offered a 5 year extension to Donovan McNabb. Thanks Loko.
show comments
Loco por vida
: After hearing all the hub-bub about this "blackout in a can" I felt compelled to try this stuff out. I went and bought four of the grape flavor. Looked innocent enough..but that first drink..OMFG..It was like drinking gamma rays laced with cough syrup. Just awful. Being the true drunkard I am I proceeded to drink 3 of them. Feeling the rush of energy coursing through my body I got antsy,and jumpy. Finished the last one & then went to a bar with friends..when I showed up The people around me kept asking me for coke...I was that jacked. A few pitchers/shots and a few poorly done karaoke songs later..I woke up in bed with a bunch of cuts on both hands, my face covered in blood/vomit and fully dressed. My phone was going craaaazy. My head felt like it was split with a dull tomahawk..I try to leave to get something to eat and my car is not there. Great..maybe I will check my phone now. Several angry text/voice messages later and I come to find out I didnt quietly leave the bar after singing two karaoke songs..Thats just when I blacked out. From second hand stories I guess i was heckling some other karaoke singers when some guy tried to start a fight with me...I guess I punched him out, spit on his girlfriend..threw a few bar stools..started fighting the bouncers..getting thrown outside in the parking lot onto my face and proceeded to try to punch out car windows whilst leaving the parking lot. Got into my car and terrorized my poor passenger for 13 city blocks, driving on curbs and throwing up in his lap..I then forgot the gate code to my apartment complex so I left my car at the front gate, lights on, blocking the gate. 8 stitches in my head, cast on right hand..bar might be pressing charges and I may be getting evicted. But hey no DUI. Four Loko is no effing joke.
show comments
Share Your Story