Check out this new app: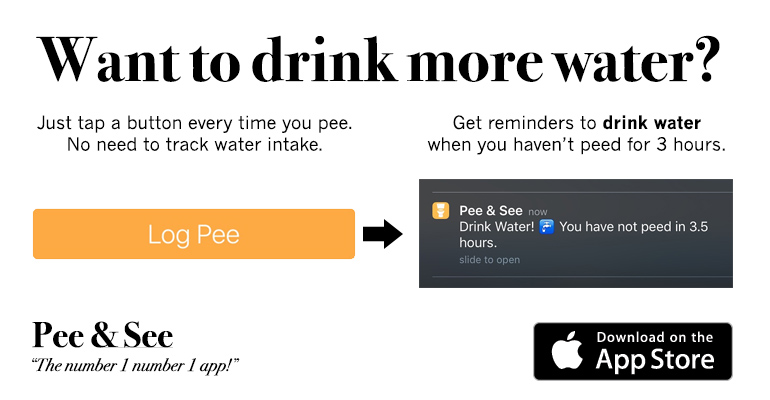 Here are some Loko Stories:
GripAndSip!
: Having tried 6 of 9 four loko flavors, i can say with confidence that drinking four loko is similar to getting raped by Mr. T holding a cattle prod in your ass, in jail, in the rain, next to a homosexual midget male prostitute tied to a pumpkin with a straw inserted in his urethra. Now that's loko
show comments
FearlessRob
: Last weekend in Baltimore I drank two 4 Lokos then found out I had to move my car because my street was going to have weekend construction. I promptly moved my vehicle then proceeded to continue boozing at a few nearby bars before my memory failed me entirely. The last thing I remember was starting to walk home, proud of myself for having avoided driving home drunk or paying for a taxi. Next thing I know it was 6:45am and I was in bed still wearing my shoes and my contacts. Several of my knuckles were split and there was part of an orange construction fence entangled on my coat. I set out to retrieve my car before it could be towed, but alas, it was nowhere to be found- not even in the city's two impound lots. FOUR AND A HALF HOURS OF WALKING LATER I found it on a sidestreet in the hood, at least 3 neighborhoods away from where I thought I parked it. Textbook Lokomotion.
show comments
Live Webcam
: Check out this
Armory Square, Syracuse webcam
on a Friday or Saturday night to see some interesting stuff!
DenJ
: I work at Mcds. Last night, we decided to get a little drunk and my friend went and bought some Joose or whatever it's called. We chugged those down while on break and went to back to work. My friend wasn't handling as great as me and went to buy more shit, but this time she bought 8 Four Lokos. She comes back and everyone at our mcds starts to drink (we were the closing shift, so by everyone I mean 5 people). Umm. Wow. I remember her on the ground almost all the time. Me taking orders on drive-thru and telling people their hoodies were awesome, gave this one car of highschoolers like twenty pies and 4 large fries, and spent like ten minutes with the nurse from my college talking about communism (she's wacked out). We all ended up crying our eyes out and dancing and it was the most shitty close ever. Pretty sure we didn't restock anything. I'm so gonna get fired.
show comments
Freebies
: Check out
SnagFreeSamples.com for free samples
of all kinds of great products.
The boot
: SO my friends and I decided it was a great idea to play flip cup with four loko. The last thing i remember is waking up in my bed with my ankle the size of a grapefruit. Turns out I fell down a flight of stairs then got up saying "Im fine" then fell off a curb and had to be carried home. I ended up tearing all the ligaments in my ankle and foot. I have been in a walking boot for 6 weeks now and my friends now call me booty! Still worth it 143 four loko!
show comments
Wilson the Hammock Man
: Need to pass out after drinking too much loko? Check out these sweet
camping hammocks
!
big daddy
: Drank 3 four lokos with my kid. He`s missing.
show comments
Manuel
: So my friend Newington and I were staying at this dude Ivan's house in New York City. And we get bored so we go to Thompkins Square Park and start drinkin' Four Lokos in the park with these fuckin' hobos. We drink like 3 cans each of loko and split 3 slammers (four loko mixed with a 40 of malt liquor). Next thing I know I'm in this van that smells so much like gasoline you'd think it would blow up, with like 8 hobos, and they're all drinkin' the Loko. All of a sudden this giant hobo starts screamin "get me outta this car", and we're like "Wait dude!", and he slides open the door and tries jump out, turns out we're on the Williamsburg bridge, so like 5 people are holding this screaming 6'5 massive hobo in the van all accross the bridge while he's trying to escape. We eventually get him in, and he and his hobo girl friend start beating the shit out of each other for like 15 minutes till we reach Ivan's house where we're gonna party. We end up making it there have more four lokos, and Ivan is fuckin' pissed we brought these bums over. He says they gotta go because they all have dogs and he claimed they were pissing all over his house, which I don't doubt. So the big hobo gets up in Ivan's face sayin' he'll kill him, and this other hobo starts talking to the big dude in Polish and he calms down out of nowhere and starts hugging the girl he was fighting back in the van. Then we left. I don't remember what else happened, but me and Newington got banned from Ivan's house the next day for all the hobo trouble. Totally worth it.
show comments
Kelscene
: I drank 4 Loko and woke up with no hair on my body
show comments
PukeDick
: So having a good time at a party going on at my house with a bunch of friends. After a couple of shots of soco, couple shots of smirnoff greenapple, and 4 beers i decide to have one of the 4lokos laying in my fridge. Next thing I remember.. I'm puking violently in the upstairs toilet, got some kind of turrets shit going on cause im yelling "BIG DICK" and "BALLS" inebetween vomits while screaming. Someone thought I was exorcising demons. Then a dude comes up to pee when I get up and I gotta puke again. So I puke over his shoulder as he takes his leak and it waterfalls over his dick into the toilet. Should be called FuckYeahLoko
show comments
@MarinaBoyProblm
: Started off a night in Austin with what I like to call Livin' La Vida Loko shots (jager bomb into Loko). Three hours later my buddy got his tooth knocked out by a bouncer and broke his iphone. I wound up in the attic of a Super 8 covered in glowsticks. #supportloko
show comments
kylerz15
: One night i ended up drinking 4 four lokos and attempted to play guitar. I have been playing for years, and i did not even know how to play a single song that night. I also sexually harassed two girls with plastic fruit. i then pulled an upper decker at a random house threw up on a cat and broke my dvd player.
show comments
Share Your Story