Check out this new app: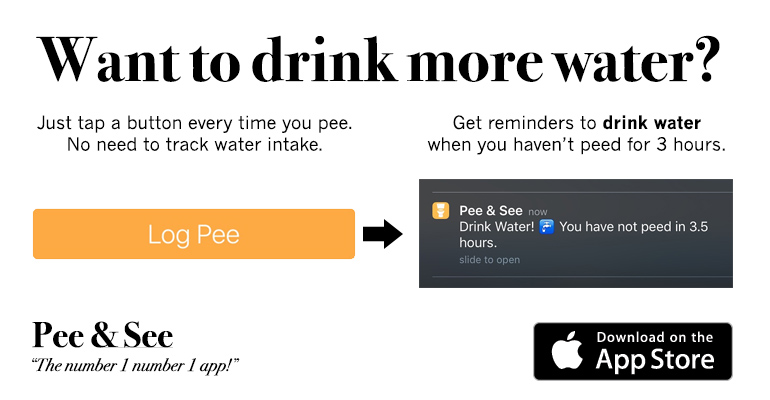 Here are some Loko Stories:
killaman
: realistically..... fuck the shitters and the bitches who cant handle four lokos. if your going to buy it, knowing it is 12% alcohol content and basically a deuce-deuce as they say, and can't handle it...DONT DRINK IT. The most I've had in a 6 hour period is 5...I'm 21 years old and while I might be a bit of a tank...I'm not afucking super human. It's alcohol and caffeine. Quit shitting your pants and acting like babies. Wah wah wah...I went to the club and my friend got his dick sucked by a homeless legless bitch...fuck you. You don't belong at a club. Much less a fucking toys r us. Joke. If you wanna drink a four loko, you gotta be loko. It doesn't come with practice or nothing like that, either you got it or you don't. If this too hard for you to understand....there's smirnoff right underneath it. Drink that, and if you shit your pants THEN FUCKING QUIT -Killaman
show comments
hellnono
: i should preface this by stating that under normal circumstances, i am fully a legit lesbo. I met a friend of mine at a dance party after an art opening, where i'd imbibed a few glasses of wine. we went to a deli and picked up 3 four lokos and split the bounty. i did *not* black out, but started hump-dancing a dude in a sweater vest (WHAT?). My friend stage-dove and no one caught her, causing her to break her rib, whereupon I left with the dude. we went back to the radio station he owned and had sex on the couch. he slept on the floor and i left my bra there, doing the most brutal walk of shame i have ever experienced.
show comments
Live Webcam
: Check out this
Armory Square, Syracuse webcam
on a Friday or Saturday night to see some interesting stuff!
Misc
: Drank my 1st 4 Loko last week. Not a single fuk was given that day.
show comments
Freebies
: Check out
SnagFreeSamples.com for free samples
of all kinds of great products.
derp
: Had a cranberry lemonade Loko and six beers, went to a dance club with my buddies, and even though I hate to dance, apparently I was tearing shit up. According to witnesses, in my flailing I ended up elbowing this girl in the head on three occasions before we left. When we got back to my friend's dorm I desperately wanted to check my email, but my laptop was in my buddy's room, which was locked. Apparently he had a girl in there, but I was unaware of anything other than the fact that my laptop was in there and I needed it right fucking then. I decided to try ramming the door with my shoulder. I ended up breaking the deadbolt out of the frame. I also ended up bursting in on my friend trying to get it on with none other than the same girl whom I had elbowed in the face earlier that night. Needless to say, she ran the hell out of there, my friend got blueballs and a busted door, and I got to check my email. All in all it worked out pretty nicely.
show comments
Wilson the Hammock Man
: Need to pass out after drinking too much loko? Check out these sweet
camping hammocks
!
Steal My Idea
: yo mister site master, program it so we can add comments and rip on the ones that really suck.
show comments
sickly
: I bought 4 cans and saved them until last night. I happily drank 3 of them and then 2 hours later was overwhelmed with the worst case of explosive diarrhea I have ever had. I peed brown liquid out of my butt for over 3 hours.
show comments
Kelscene
: I drank 4 Loko and woke up with no hair on my body
show comments
Hussey1189
: So the other night, I went to a bonfire at a friends house and decided to drink nothing but loko. I was almost done with my 3rd when someone had the great idea of branding my ass with a metal skewer. Of course I thought it was a great idea at the time. While everyone argued about whether or not to let this happen I decided to test it out the back of my hand, burning the number 11 into it. Note to self...four loko doesn't also act as a pain killer
show comments
DenJ
: I work at Mcds. Last night, we decided to get a little drunk and my friend went and bought some Joose or whatever it's called. We chugged those down while on break and went to back to work. My friend wasn't handling as great as me and went to buy more shit, but this time she bought 8 Four Lokos. She comes back and everyone at our mcds starts to drink (we were the closing shift, so by everyone I mean 5 people). Umm. Wow. I remember her on the ground almost all the time. Me taking orders on drive-thru and telling people their hoodies were awesome, gave this one car of highschoolers like twenty pies and 4 large fries, and spent like ten minutes with the nurse from my college talking about communism (she's wacked out). We all ended up crying our eyes out and dancing and it was the most shitty close ever. Pretty sure we didn't restock anything. I'm so gonna get fired.
show comments
NJALLDAY
: had 2 four locos followed by beers. started playing ping pong ass naked my hotel lounge. was caught by police and started yelling "dont put me on America's Most Wanted, Please! My mother watches that show"
show comments
Share Your Story