Check out this new app: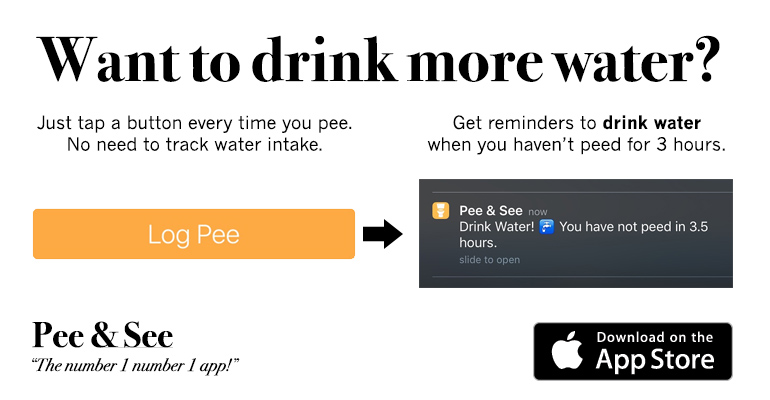 Here are some Loko Stories:
derp
: Had a cranberry lemonade Loko and six beers, went to a dance club with my buddies, and even though I hate to dance, apparently I was tearing shit up. According to witnesses, in my flailing I ended up elbowing this girl in the head on three occasions before we left. When we got back to my friend's dorm I desperately wanted to check my email, but my laptop was in my buddy's room, which was locked. Apparently he had a girl in there, but I was unaware of anything other than the fact that my laptop was in there and I needed it right fucking then. I decided to try ramming the door with my shoulder. I ended up breaking the deadbolt out of the frame. I also ended up bursting in on my friend trying to get it on with none other than the same girl whom I had elbowed in the face earlier that night. Needless to say, she ran the hell out of there, my friend got blueballs and a busted door, and I got to check my email. All in all it worked out pretty nicely.
show comments
C.H.G.
: Got drunk on 4 Loko's, stole a vehicle owned by my university, got in a police chase with campus police, wrecked the car I was driving and a police car. Escaped on foot. Thanks 4 Loko!
show comments
Live Webcam
: Check out this
Armory Square, Syracuse webcam
on a Friday or Saturday night to see some interesting stuff!
sickly
: I bought 4 cans and saved them until last night. I happily drank 3 of them and then 2 hours later was overwhelmed with the worst case of explosive diarrhea I have ever had. I peed brown liquid out of my butt for over 3 hours.
show comments
Freebies
: Check out
SnagFreeSamples.com for free samples
of all kinds of great products.
Four Nojoke-o
: Went to visit some bros and started off the night with 3 cans of this death juice....that's the last thing I remember. Apparently, we got sick of sitting around and walked to the store to continue getting our rage on. On our way, I miserably failed to dropkick a tree and proceeded to tear the back of my shorts and put a 12" gash in my leg. In the store, I ripped off my shirt, had a flex-off with the old lady behind the register with blood dripping down my leg, and got kicked out by the manager. A few hours and a bunch of tackled mailboxes later, I woke up on the bathroom floor with blood soaked shorts stuck to my leg, throwing up dinner/Loko/blood and crying like a little girl....thanks Four Loko
show comments
Wilson the Hammock Man
: Need to pass out after drinking too much loko? Check out these sweet
camping hammocks
!
Manuel
: So my friend Newington and I were staying at this dude Ivan's house in New York City. And we get bored so we go to Thompkins Square Park and start drinkin' Four Lokos in the park with these fuckin' hobos. We drink like 3 cans each of loko and split 3 slammers (four loko mixed with a 40 of malt liquor). Next thing I know I'm in this van that smells so much like gasoline you'd think it would blow up, with like 8 hobos, and they're all drinkin' the Loko. All of a sudden this giant hobo starts screamin "get me outta this car", and we're like "Wait dude!", and he slides open the door and tries jump out, turns out we're on the Williamsburg bridge, so like 5 people are holding this screaming 6'5 massive hobo in the van all accross the bridge while he's trying to escape. We eventually get him in, and he and his hobo girl friend start beating the shit out of each other for like 15 minutes till we reach Ivan's house where we're gonna party. We end up making it there have more four lokos, and Ivan is fuckin' pissed we brought these bums over. He says they gotta go because they all have dogs and he claimed they were pissing all over his house, which I don't doubt. So the big hobo gets up in Ivan's face sayin' he'll kill him, and this other hobo starts talking to the big dude in Polish and he calms down out of nowhere and starts hugging the girl he was fighting back in the van. Then we left. I don't remember what else happened, but me and Newington got banned from Ivan's house the next day for all the hobo trouble. Totally worth it.
show comments
elena
: First time I had ever drank a four loko, I lost my virginity. To a guy I met a few days earlier. I never slept with the guy I was with for a year prior because I was insistent about waiting. HAHAHAH FUCK THAT. Thank you four loko <3
show comments
blazinmike
: NO WAY U REMEMBER ANYTHING WHEN UR LOKED
show comments
whatwhatinthebutt
: 3 four lokos Saturday night paired with a slew of other unintelligent beverage choices, & I wake up naked next to a fully clothed-semi hot guy, an empty bottle of wet platinum, and without my anal virginity.
show comments
Rudester
: Drank four lokos, four of them, on the night of halloween. Last thing i remeber is yelling viciously at the whole party then i wake up 100 miles away in my work clothes the next afternoon. I went to sleep dressed as an alligator.
show comments
Brour Loke
: I'd seen Four Lokos at various parties over the summer and had only taken a few sips of friends' here and there. One night, my girlfriend and her roommates were throwing a party and I decided that I wanted Four Lokos to be my drink of choice. I thought "Hey, how bad can 2 energy drinks really fuck me up? I'm sure that won't even be enough alcohol for the night". Wrong. After finishing the first one in under 5 minutes, I was already feeling adventurous. We started with some pretty tame drinking games, except I kept losing... but the time we were done, I was rolling across the kitchen floor screaming about, "How badly I wanted grandma's oatmeal cookies more than a blowjob" That's the last thing I remember. I proceded to attempt to bake said cookies, and next morning I woke up with my head in a mixing bowl that contained flour, unbeaten eggs (the yoke was stuck in my hair), fish sticks, yogurt, oatmeal, and (of course) some Four Loko. I didn't get laid that night.
show comments
Share Your Story