Check out this new app: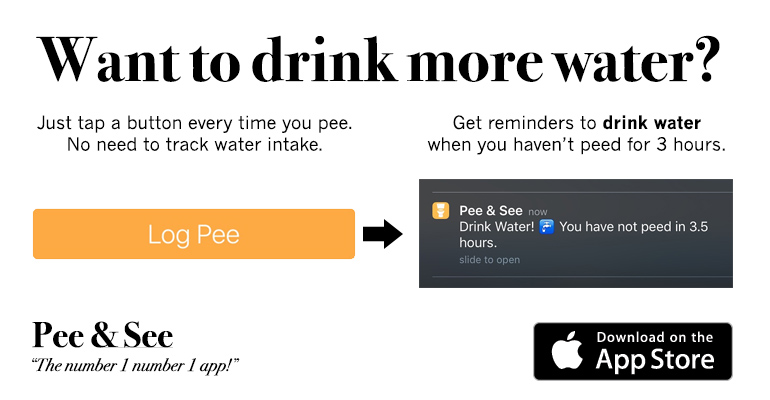 Here are some Loko Stories:
BROsen
: We decided it would be a great idea to pre-game with Four Lokos before running in Bay to Breakers, a 7 mile footrace across San Francisco. I pounded 2 Four Lokos, a water bottle of Vodka, and a bottle of Andre (just to keep things classy)--all in one hour while we were on the metro. The rest of the day is a blur. Apparently, after finding and throwing tortillas at another runner, he proceeded to choke me in the middle of the street in broad daylight. But that didnt stop me! I ran two miles uphill and eventually passed out next to a first aid tent at Alamo Park, across the street from the "Full House" house. I was woken up when a Police officer grabbed the Four Loko I was clutching in my hands, poured it out and then threw the crushed up can onto me--all while threatening to arrest me for public intoxication. I somehow talked my way out of it--and hitched a $70 limo ride home. Success.
show comments
hellnono
: i should preface this by stating that under normal circumstances, i am fully a legit lesbo. I met a friend of mine at a dance party after an art opening, where i'd imbibed a few glasses of wine. we went to a deli and picked up 3 four lokos and split the bounty. i did *not* black out, but started hump-dancing a dude in a sweater vest (WHAT?). My friend stage-dove and no one caught her, causing her to break her rib, whereupon I left with the dude. we went back to the radio station he owned and had sex on the couch. he slept on the floor and i left my bra there, doing the most brutal walk of shame i have ever experienced.
show comments
Live Webcam
: Check out this
Armory Square, Syracuse webcam
on a Friday or Saturday night to see some interesting stuff!
Jamal
: Mayne, I was meeting my girlfriend's parents for the first time and was really fucking nervous. It was a 2 hour drive to her rents house so I figured I'd drink a 40 or some shit on the way to loosen up. While at the gas station I see these 4loko's cheap as SHIT! I'm talking like $1.50. Well I drank two. I have no recollection but I learned in the morning we showed up and I was wearing a bandana trying to sell her dad a zanax. Proceeded to almost fight when he declined my offer and I ended up shitting (this drink gives you mad shits bro) on her mom's curtains
show comments
Freebies
: Check out
SnagFreeSamples.com for free samples
of all kinds of great products.
VikingGoneLoko
: The night started with my good friend and i each killing a four loko and a 24 of Old English in about 15-20 min during a drinking game. Turned out that there was about 6-8 shots of tequila in his fridge. That was gone soon after. This is when the blackout hit. I somehow managed to climb up the Ridge and found my way to my other friends room where a few beers were killed. Soon there after i some how got to my room and decided that a shower was a good idea. I was woken up naked at 8am still in the shower. Turns out i had passed out naked in the shower over the drain. I flooded the bathroom, my room and my suitemates room with standing water. Oh Four Loko.
show comments
Wilson the Hammock Man
: Need to pass out after drinking too much loko? Check out these sweet
camping hammocks
!
beckster
: I had a mixture of a few different Four Lokos and ended the night in the ER with a broken ankle, singing Juicy by Notorious B.I.G to everyone.
show comments
Loko ono
: Did a power hour with a Loko not knowing what it was. Passed out at a party, got lost on my way home. Was found by my guy friends in the guys bathroom crying in the stall, when they moved me to the bigger stall i started screaming "he left me for a fat ugly girl with big gums!" "big what?" "GUMSS! LIKE A HORSEE!" I then went back to their room where i forced them to play christmas music for me to "dance" to, it was april. When they told me to go to bed i told them that I was the night owl and they were my owlettes and i tell them when the fuck to go to bed, and it is their bedtime!
show comments
Hussey1189
: So the other night, I went to a bonfire at a friends house and decided to drink nothing but loko. I was almost done with my 3rd when someone had the great idea of branding my ass with a metal skewer. Of course I thought it was a great idea at the time. While everyone argued about whether or not to let this happen I decided to test it out the back of my hand, burning the number 11 into it. Note to self...four loko doesn't also act as a pain killer
show comments
big daddy
: Drank 3 four lokos with my kid. He`s missing.
show comments
Four Nojoke-o
: Went to visit some bros and started off the night with 3 cans of this death juice....that's the last thing I remember. Apparently, we got sick of sitting around and walked to the store to continue getting our rage on. On our way, I miserably failed to dropkick a tree and proceeded to tear the back of my shorts and put a 12" gash in my leg. In the store, I ripped off my shirt, had a flex-off with the old lady behind the register with blood dripping down my leg, and got kicked out by the manager. A few hours and a bunch of tackled mailboxes later, I woke up on the bathroom floor with blood soaked shorts stuck to my leg, throwing up dinner/Loko/blood and crying like a little girl....thanks Four Loko
show comments
zapata
: with 1 loko i was stripping in a party then got home and threw up all over my boyfriend twice
show comments
Share Your Story