Check out this new app: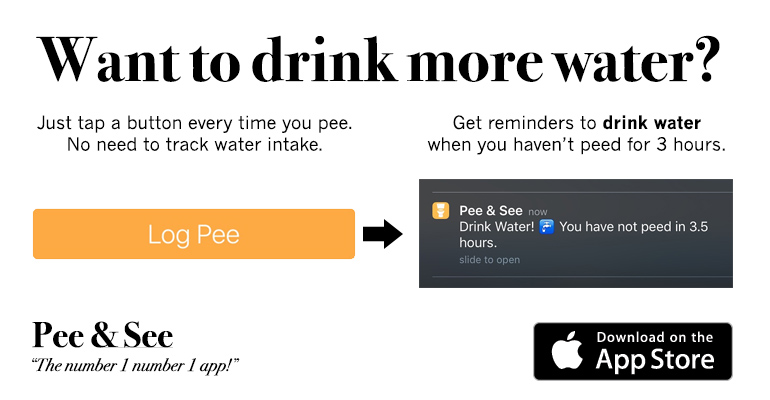 Here are some Loko Stories:
Four Loko Failure
: The first time I drank Four Loko, I decided to drink two. I ended up getting naked at my friend's house in the pool while his dad was there. Then I proceeded to allow a boy to finger me while I had my period. When we rejoined the party, other people at the party kindly pointed out that his hand was bloody. Most mortifying moment ever, until I drank Four Lokos again. When I lost my virginity to a boy...up the ass.
show comments
Swagz
: I woke up the morning after Halloween sitting in a plastic lawn chair out front of a supply store with a deadmau5 head on.
show comments
Live Webcam
: Check out this
Armory Square, Syracuse webcam
on a Friday or Saturday night to see some interesting stuff!
The Digga'
: I'd heard the legends, the rumors, the myths of the Loko but never drank a full one til this past August. That night, a couple of buddies and I pregamed a night out at some local bars with one each. After several more beers and a shot or two, I was ravenous: pissed on my neighbor's garage, was climbing fences and running through people's backyards like a hallucinogenic secret agent, and tried to dig up a street sign. No, not like shook it a little and tried to knock it down. I took off my shirt, got down on my hands and knees, and DUG A GIANT HOLE around the whole thing, down to its cement base. After 20 minutes-ish of trying, I gave up, broke off a branch from a nearby tree, and ran home shirtless through some sprinklers, fanning myself with the branch. It was 4 AM... when my parents opened the door to let me in. God Bless the Loko.
show comments
Freebies
: Check out
SnagFreeSamples.com for free samples
of all kinds of great products.
BlakeDip
: I had a birthday party....I bought 2 cases of fourloko. Bad desicion to start. I made my birthday toast and quicky downed my first loko in the first 5 minutes. I then proceeded to have my friend funnel my second one to me. Around halfway through my third it gets fuzzy so this goes on stories I heard. About 10 more people showed up with more alcohol and I downed 4 bears and finished my 3rd loko. I cracked my 4th and snorted 2 lines of something, I don't remember what. My next memory brings me to my refrigorator taking my 5th loko out putting it on the counter as I proceeded to fall on my kitchen floor and putting the loko case under my head because I was in my puke. After I got up my friend told me he fed me my 5th loko because I insisted he do so. My friend Nicole then found me in my brothers room completley naked in my room in my puke. She wiped me down and called up my friend dave to care for me. When everyone was helping me into the shower I constintly apologized to everyone for my small penis and then saying fuck you to everyone for laughing. I was put in the shower and my friends told me to hold on to the bar and pretend I was on my dirt bike so i didn't drown. I made braap sounds until I apparently kicked over a bottle and told everyone I hit a rock and I was going to die. They told me I was okay and too keep going to florida so i did. I then remember my friend on his knees attempting to put my boxers on as his face was right by my penis I laughed and said im going to pee on you. He hit me in the stomach. I then woke up at his house and had no recollection of how I got there none the less what had happened the night before. this is my story.
show comments
Wilson the Hammock Man
: Need to pass out after drinking too much loko? Check out these sweet
camping hammocks
!
yoooo
: so i decided 2 have 3 four lokos the other night. we were pre-gaming to go to a party at my girlfriends house. But i never got to the party, on my way there my friend who was driving got pulled over for not having his headlights on(he was sober) the cop asked if i was drunk and i told him i fisted his grandmother with a hulk hand. then he said excuse me sir, then i exited the passenger door where i started swinging at him but never connected. he took out his taser and tazed me but it didnt seem to get to me and as i was going to chase the cop again a mazda 3 going about 30 MPH hit me as i was going after the cop. i landed about 10 feet away bloody as hell. but i got up, ran towards my friends car and started screaming at him telling to leave because nazi zombies were coming.(i love black ops) later that night i ended up in jail on a $2,500. my great friend bailed me out the next morning. thanks four loko, im never drinking again.
show comments
Jamokes
: Drank 3 four lokos in 2 hours. Went to Mcdonalds and threw up at the counter while trying to order 3 Mcribs. Tryed to clean up the mess with my tshirt and was kicked out. FOUR LOKO RULES.
show comments
McBeezie
: Two lokos later, I still don't know why my bank statement has me spending $127.65 on food at Mcdonalds...
show comments
Ajax
: Started the night at 4pm with 5 rum and tonics (horrible combo). Proceeded to finish a power hour, then slam 2 four lokos in 10 mins playing beiruit. The rest of this story, as I was told: I ran downtown and passed out on someones front lawn. Two girls, I met earlier that night, saw me and talked about calling the police. I jumped up, screamed 'NOOO!!' and started sprinting. arrived at an apartment building and tried to break in, then called 911 on myself saying someone was breaking into a building. 11:00 pm. The cops came, arrested me, took my phone, and handcuffed me. I tripped and because I was handcuffed my face met concrete. Woke up the next morning in the detox center in a bloody pillow, a black eye, and a swollen mutilated face. My friends couldn't reach me because the cops took my phone, and they called the cops because I was missing.
show comments
Thunderwood
: Drank 2 Loko's and half a handle of SoCo a couple saturdays ago and went to this frat house. Woke up with a black eye and no memory. As it turned out, i thought it would be a good idea to ask everybody at the party to hit me in the face. At least 50 people did, including a 6'3" 270 defensive linemen.
show comments
tktitty
: My friend drank 3 four lokos one night and for some reason he tried to give himself head. Not gonna lie, it was the funniest thing ive ever seen.
show comments
Share Your Story