Check out this new app: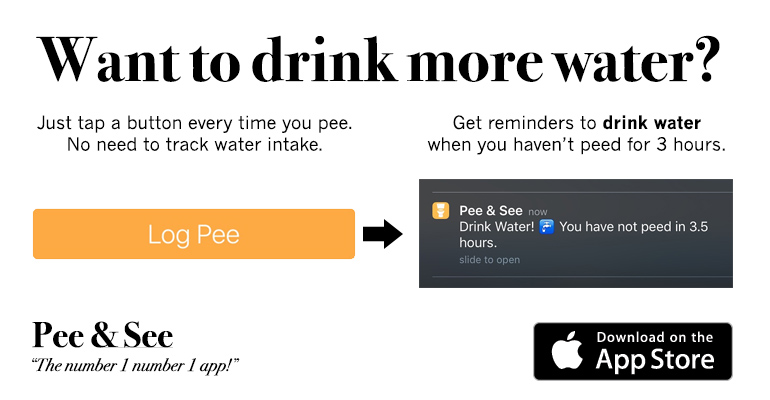 Here are some Loko Stories:
Drizzy Banks
: After a night of getting Ocho Loko I awoke the next morning to a text that said, "Kelly wants to know your real name, you stole her car last night." I thought I had just blacked out and walked home, but allegedly I walked outside to find a car running parked in front of the party. Someone easily convinced me to hop in and drive it the 8 blocks back to my house. Moral of the story, don't leave your car running in front of a party.
show comments
John Wayne
: I had four four lokos and next thing i knew, I was in a hospital with food poisoning from eating a whole package of raw chicken breast....fuck....
show comments
Live Webcam
: Check out this
Armory Square, Syracuse webcam
on a Friday or Saturday night to see some interesting stuff!
Sheesh.
: Woke up naked on my best friend's bed after a Four Loko party. When I asked my incredibly dull sober friend what had happened the night before apparently I got with a chick, ate lots of pieces of cold left over turkey from Christmas dinner and drove a car into a river. I'm a guy, I'm gay,I'm a vegetarian and I can't drive. Four Loko, Eugh.
show comments
Freebies
: Check out
SnagFreeSamples.com for free samples
of all kinds of great products.
thomas
: i drank some four lokos and then let a black guy borrow my bike. i was wasted
show comments
Wilson the Hammock Man
: Need to pass out after drinking too much loko? Check out these sweet
camping hammocks
!
DJ
: Drank 2 1/2 four lokos on July 4th. Apparently 2 1/2 because I poured half of my third on my ex girlfriend but that ain't the funny bit. Shot a Roman Candle at a cop car and he tazed me
show comments
LokoLady
: I'm convinced Four Loko turns you into an entirely different person- a moral-less crazy person. I've never woken up from a night of Loko's saying "Yes, the decisions I made last night were good ones!" haha Yet, I still drink it... I guess I like the moral-less crazy person in me. Last night, I went to a club, got drunk with my friends, cabbed it back (surprising we cabbed it, honestly, usually the Loko makes me think I'm cool to drive) to my friends house, drank a Loko (not even sure what flavor it was, I was so tanked), gave my MARRIED guy friend a naked lap dance, then proceeded to drive home with him n his friend whom I just met, and fucked his friend. Funny thing is, I don't even remember anything after the lapdance. And that was my first one night stand. Woke up at about 1pm (still wasted and next to a naked guy I really don't know) and called in to my work and said I was too drunk to come in. Pretty sure I'll be losing my job tomorrow. I love you and hate you Loko.
show comments
4crazy
: I finished the 1234 challenge (1 blunt, 2 shots of Jack, 3 Coors, and a 4 loko) and the next thing I know I'm waking up in a bed god know where with two dogs licking my face. Having no idea where I am I try to leave but the first step out of the bed has my barefoot in my own feces. This is when I realized that I have handcuffs on. My buddy told me that I escaped the police after they arrested me for vandalism (I was spray painting the house I was at 'This is MY HOUSE, BITCH!) They had me in handcuffs but when their attention was elsewhere I booked it. I have no idea who's house that was or why I took a shit right next to the bed. wow.
show comments
collegeman
: One loko is a pregame. Two lokos is a blackout. Three lokos you are guaranteed to end up naked somewhere. Scientifically proven.
show comments
Atlantic Shitty
: Decided to try Four Loko for a night in AC. Split half on the drive there with my buddy, drank another whole one before going out, tasted the other 4 that we got several times....went to see Daniel Tosh and drank two giant fosters...asked everyone in both casinos I deemed shady enough if they had coke (which i have never tried before and wasnt even going to do)...was waitin for the jitney but decided to ditch my friends and the girls we met and ran from the borgata to harrahs to ask more people for coke...bllaaannkknesss...no more friends at this point...yelled at the security guard at The Pool that I am not too drunk to be let in and for some reason he let me in...blaaannkk...on stage dancin....best friend has apparently been with me the whole time and givin me drinks....bllaannkkk...jump in pool....blaannkk...wet and in some kitchen with a bunch of guys laughin at whatever i am babling about...bllaannkkk....no friends for real this time...end up in a elevator, think i pissed in it, see two of my friends who have no idea what i am sayin...wake up in the morning face down on the floor, heart racing, no shirt or shoes, soaking wet jeans, cell phone next to my head with a note that says room 5016 (or 5061) and wallet is missing...ends up i told the dancers at the pool i was a photographer, gave away all my business cards that are not for photography, back flipped into the pool, got yelled at for bein on stage wet, and lost $300 (got my wallet form security tho).......totally looking forward to drinkin four loko again and goin to ac, just gonna leave my money far away
show comments
Natty
: The FIRST rule of Four Loko is you don't talk about Four Loko.. this page is so not helping the cause to keep this drink alive and available...
show comments
Share Your Story