Check out this new app: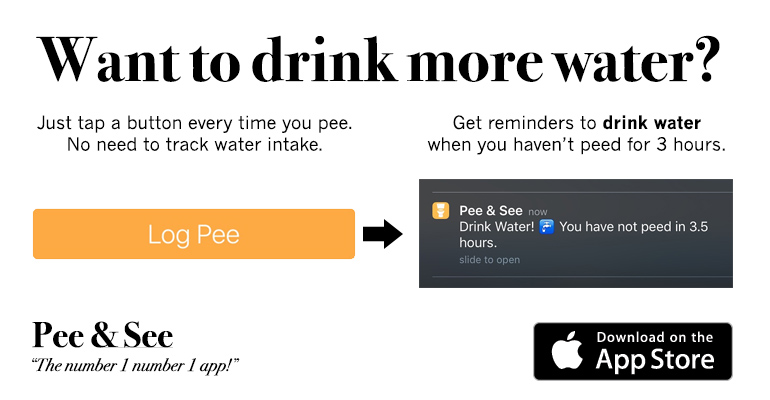 Here are some Loko Stories:
Sheesh.
: Woke up naked on my best friend's bed after a Four Loko party. When I asked my incredibly dull sober friend what had happened the night before apparently I got with a chick, ate lots of pieces of cold left over turkey from Christmas dinner and drove a car into a river. I'm a guy, I'm gay,I'm a vegetarian and I can't drive. Four Loko, Eugh.
show comments
4crazy
: I finished the 1234 challenge (1 blunt, 2 shots of Jack, 3 Coors, and a 4 loko) and the next thing I know I'm waking up in a bed god know where with two dogs licking my face. Having no idea where I am I try to leave but the first step out of the bed has my barefoot in my own feces. This is when I realized that I have handcuffs on. My buddy told me that I escaped the police after they arrested me for vandalism (I was spray painting the house I was at 'This is MY HOUSE, BITCH!) They had me in handcuffs but when their attention was elsewhere I booked it. I have no idea who's house that was or why I took a shit right next to the bed. wow.
show comments
Live Webcam
: Check out this
Armory Square, Syracuse webcam
on a Friday or Saturday night to see some interesting stuff!
John Wayne
: I had four four lokos and next thing i knew, I was in a hospital with food poisoning from eating a whole package of raw chicken breast....fuck....
show comments
Freebies
: Check out
SnagFreeSamples.com for free samples
of all kinds of great products.
Drizzy Banks
: After a night of getting Ocho Loko I awoke the next morning to a text that said, "Kelly wants to know your real name, you stole her car last night." I thought I had just blacked out and walked home, but allegedly I walked outside to find a car running parked in front of the party. Someone easily convinced me to hop in and drive it the 8 blocks back to my house. Moral of the story, don't leave your car running in front of a party.
show comments
Wilson the Hammock Man
: Need to pass out after drinking too much loko? Check out these sweet
camping hammocks
!
Swagz
: I woke up the morning after Halloween sitting in a plastic lawn chair out front of a supply store with a deadmau5 head on.
show comments
thomas
: i drank some four lokos and then let a black guy borrow my bike. i was wasted
show comments
DJ
: Drank 2 1/2 four lokos on July 4th. Apparently 2 1/2 because I poured half of my third on my ex girlfriend but that ain't the funny bit. Shot a Roman Candle at a cop car and he tazed me
show comments
BlakeDip
: I had a birthday party....I bought 2 cases of fourloko. Bad desicion to start. I made my birthday toast and quicky downed my first loko in the first 5 minutes. I then proceeded to have my friend funnel my second one to me. Around halfway through my third it gets fuzzy so this goes on stories I heard. About 10 more people showed up with more alcohol and I downed 4 bears and finished my 3rd loko. I cracked my 4th and snorted 2 lines of something, I don't remember what. My next memory brings me to my refrigorator taking my 5th loko out putting it on the counter as I proceeded to fall on my kitchen floor and putting the loko case under my head because I was in my puke. After I got up my friend told me he fed me my 5th loko because I insisted he do so. My friend Nicole then found me in my brothers room completley naked in my room in my puke. She wiped me down and called up my friend dave to care for me. When everyone was helping me into the shower I constintly apologized to everyone for my small penis and then saying fuck you to everyone for laughing. I was put in the shower and my friends told me to hold on to the bar and pretend I was on my dirt bike so i didn't drown. I made braap sounds until I apparently kicked over a bottle and told everyone I hit a rock and I was going to die. They told me I was okay and too keep going to florida so i did. I then remember my friend on his knees attempting to put my boxers on as his face was right by my penis I laughed and said im going to pee on you. He hit me in the stomach. I then woke up at his house and had no recollection of how I got there none the less what had happened the night before. this is my story.
show comments
LokoLady
: I'm convinced Four Loko turns you into an entirely different person- a moral-less crazy person. I've never woken up from a night of Loko's saying "Yes, the decisions I made last night were good ones!" haha Yet, I still drink it... I guess I like the moral-less crazy person in me. Last night, I went to a club, got drunk with my friends, cabbed it back (surprising we cabbed it, honestly, usually the Loko makes me think I'm cool to drive) to my friends house, drank a Loko (not even sure what flavor it was, I was so tanked), gave my MARRIED guy friend a naked lap dance, then proceeded to drive home with him n his friend whom I just met, and fucked his friend. Funny thing is, I don't even remember anything after the lapdance. And that was my first one night stand. Woke up at about 1pm (still wasted and next to a naked guy I really don't know) and called in to my work and said I was too drunk to come in. Pretty sure I'll be losing my job tomorrow. I love you and hate you Loko.
show comments
Four Loko Failure
: The first time I drank Four Loko, I decided to drink two. I ended up getting naked at my friend's house in the pool while his dad was there. Then I proceeded to allow a boy to finger me while I had my period. When we rejoined the party, other people at the party kindly pointed out that his hand was bloody. Most mortifying moment ever, until I drank Four Lokos again. When I lost my virginity to a boy...up the ass.
show comments
Share Your Story