Check out this new app: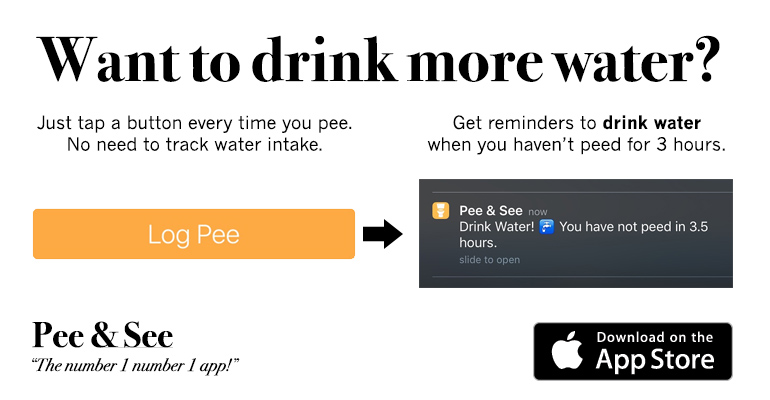 Here are some Loko Stories:
scarred for life
: so it was my first semester this year in college, and i was gettin rowdy drinkin 4 four lokos. I go out of my room after 2 and im feelin nice. i drink the last 2 and hit up a party and find this girl who looked hot but in reality she was fat and ugly, like a 2 out of 10, i bring her back too my room and we started havin sex and thought i was some kind of pornstar so i go two knuckles deep in her ass with my fingers. then i think shes real wet and after i finish, inside her, i realize this bitch had her period ALL over me, then she starts blowin me, with blood on my dick, and i get freaked out and run outta the room naked with blood all over me, i just happen to run into two campus police officers and they draw their guns on me cuz they literally thought i killed somebody. i spent a few hours in the campus jail until my friends came and explained what happened to the officers. its safe to say i will never drink four lokos again.
show comments
Jebus
: Drank three Four Loko before a concert in Atlanta. Woke up the next morning in a Savannah jail 5 hours away.
show comments
Live Webcam
: Check out this
Armory Square, Syracuse webcam
on a Friday or Saturday night to see some interesting stuff!
vegGoneLoko
: My night started off with me buying 4 cans of 4loko; one lemon lime, one blue raspberry, and two cranberry lemonade. i chugged my blue raspberry within 30 minutes at my friends party. felt pretty faded, moved onto a cranberry lemonade and ended up chuggin that on a dare.. bad choice. things got blurry. then i realized i was almost done with my 3rd... lost track of time(blacked out) and came out of it running out of a KFC with half a bucket of chicken.. my friend told me that i chugged my 4th at the party and proclaimed; "i need some goddamn chik'n!". ended up buying a bucket ate half, threw it up on the counter and ran out of the place... I've been a vegetarian for 8 years, and i'm a member of PETA.. damn you 4lokos...
show comments
Freebies
: Check out
SnagFreeSamples.com for free samples
of all kinds of great products.
LAMPZ
: I DON'T REMEMBER ANY OF MY FOUR LOKO EXPERIENCES
show comments
Wilson the Hammock Man
: Need to pass out after drinking too much loko? Check out these sweet
camping hammocks
!
BoozedayTuesday
: My friend Matt and I have the same birthday one year apart which happened to be on a Tuesday before our Calculus midterm the next day at 1 o'clock. We studied all week for the test. All week we planned on having out birthday celebration the Wednesday after the test. As we were doing our studying during that day we felt like we knew all our shit. So then our plan was to get lok'd that night to celebrate the night of our actual birthday too. Right after we planned it, I found out that I had to go to a meeting at 10 that night. I went to my meeting and ended at 10:30. I then went over to Matt's house thinking that we were not going to drink, but he thought otherwise and handed me my first loko. After drinking that loko like water I proceeded to take bong loads and birthday shots of patron. After that I cracked my 2nd loko. Cross-faded out of my mind. I started playing hockey (the drinking game) with my loko and when my can got hit, I had to chug. This last chug put me on the floor. Shivering on the ground face first with my face literally in the bowl, I thought I was going to die. I moved from the living room, to the bathroom and then to the bathtub where I ended up passing out. The next morning, I woke up at about 10:30 still shit-faced. I got driven home and in the car ride I had to puke. I held it till I got to my dorm where I yacked in the parking lot before I stumbled into my room. For the next 2 hours I layed on my floor trying to eat, drink and get better for my test at 1 o clock. Then when 12:30 came around, still hammered, I walked to class to take my test. We went to the test still drunk/hungover and took the test. After my test I went back to my dorm room at 3 and yacked the yellow shit in my shower and then passed out for the rest of the day. A week later, we got our tests back to see a 100% on my paper and a 102% on his. We got the two highest grades in the class.
show comments
brenda sue
: i tried playing "sober sally" at a party cuz my friend was turning 21 and needed some watching that night. needless to say, i ended up with 1 dick in my vag and 1 dick in my ass. thx 4 loko!
show comments
Maria Trombley
: When I discovered this website, I was confident that I was going to blow you all away with my Four Loko stories, but then I realized that I don't remember anything I've ever done after drinking Four Loko's.
show comments
Phil
: Drank 3 four lokos and took the SAT.
show comments
sufjan stevens
: I drank 2 four loko and went to a sufjan stevens concert. I ended up singing on the stage and later on, I puked on my girlfriends dad while I was talking about fucking his daughter.
show comments
Sheesh.
: Woke up naked on my best friend's bed after a Four Loko party. When I asked my incredibly dull sober friend what had happened the night before apparently I got with a chick, ate lots of pieces of cold left over turkey from Christmas dinner and drove a car into a river. I'm a guy, I'm gay,I'm a vegetarian and I can't drive. Four Loko, Eugh.
show comments
Share Your Story