Check out this new app: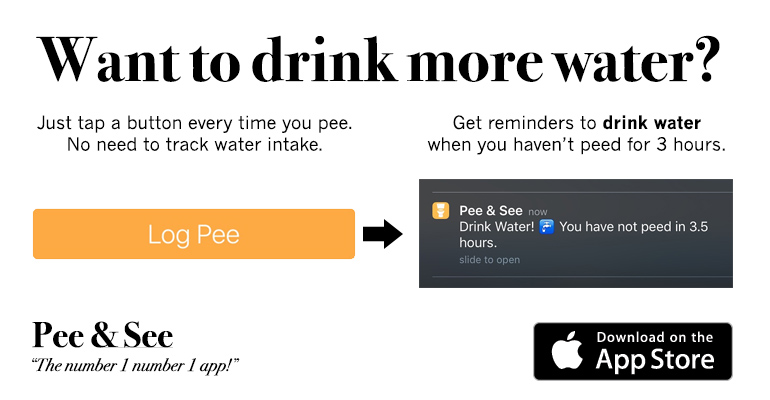 Here are some Loko Stories:
fuckingloko
: i drink and steal lokos like its my job. but one night i was more fucked up than usual, i sat in a driveway for hours, put on my friends moms clothes, did some coke and slept in the back of her moms cougar and her mom founf me there the next morning drooling when she went to go to church. hahahha
show comments
Avril
: So I shared half with my friend & it was my first time . We chugged it down & by the last sip we were gonna throw up cause it tasted horrible . Then we said, what kinda crap is this? It doesn't even work . We were crossed the highway intersection to my friends house & almost got hit by a car . That's when we knew something was up . By the time we got in his house, we were totally wasted.. We were rolling around on the floor, kicking each other, pulling each other's hair, telling our feelings for each other infront of my boyfriend LOL My friend knew we were wasted, but didn't say anything cause he felt bad for kicking us out of his house . He went to play Kingdom Hearts to ignore us . We kept bothering him & so he pushed me into the bathtub & my other wasted friend fell on top of me . I hit my head against the bathroom wall.. We tried playing monopoly & ended up throwing the money around everywhere & losing all the pieces . I started to feel like crap slowly & fell on the ground on top of my elbow & started screaming cause it cracked & I dislocated it . I got up after a while all naucious, I was have a major migraine . My friend got me a bag & at that moment I felt like dying . I took the bag over my head & started suffocating myself . I ended up throwing up on the bag which rubbed all over my face . My friend was laughing his ass off on the couch, my boyfriend ran under a table & started laughing with his ass up, & my wasted friend just started having tears of joy . My face was all red & I was in pain . So my I crawled into the bathroom & started chugging down the sink water . I came back to the living room, they were panicking not knowing what to do with the bag . It was like 10 lbs LOL So my boyfriend thought I had a concussion from the bathroom part & brought me oranges to eat to feel better . Instead of eating them, I sucked the juice out . I was still naucious . My friend brought me a huge black garbage bag . 5 minutes later, I threw up again . It flew 3 feet infront of me & completely missed the bag LOL It went all over the rug & under the couch.. all over my hair & pants . I went to the bathroom with everyone & they were helping me wash my hair . Then, I went into the bathtub with my friend recording . We turned the lights off & everyone went in with me . I was being a dumbass & turned on the shower with cold water, everyone jumped & screamed & started running out . I was there under the water, not letting my boyfriend leave ROFL Soon, I felt better, but I was still pretty naucious . This all happened after me & my friend got our nails done & this is what happens when you make a loco plan . & this is what happens when you plan a peaceful movie night to watch The Notebook . Tsk tsk .
show comments
Live Webcam
: Check out this
Armory Square, Syracuse webcam
on a Friday or Saturday night to see some interesting stuff!
DrunkSandyStorm
: I was pretty tired from the night before and thought it would be a good idea to get some 4 loko's to wake up for the night, my first experience with them. Pounded 2 in 40 mins Then started with Key ice to slow down. Apparently started to time travel at 9:30, during this time travel was front stage to a local band on my knees playing the air guitar screaming every song, opened a 75$ bar tab, managed to use my phone to pick a fight with my ex gf, and finally slept on 4 different couches in the house cause apparently there were bugs crawling all over me. Woke up the next day at noon with no idea, just a bunch of pictures on someones camera.
show comments
Freebies
: Check out
SnagFreeSamples.com for free samples
of all kinds of great products.
Immaget
: This one time I drank a four loko and took half a xanax pill and was soo messed up i litterally raped some guy.
show comments
Wilson the Hammock Man
: Need to pass out after drinking too much loko? Check out these sweet
camping hammocks
!
inthe920
: after drinking a loko and a half (i never ever drink), and my fiance drinking the same and a Sparks, we found ourselves arguing with the mcdonalds drive thru guy about why they were only serving breakfast...at 5am. Needless to say, i attempted to eat some breakfast sandwich, but ended up throwing it at the building. drank my fiance's orange juice...then threw it up in his car :(
show comments
lokomadness
: i had 2 fourlokos for a sweet16 did some cocaine with that shit mann ended up eating a bush and what not threw up on a few people but they didnt say anything if they did i wouldve shoved coke up their nose then i decided to play frogger on the highway by myself some ruined that damn game so i didnt reeally get to play i ended up getting arrested and told the cop to go party iwith me he said no got a 1000 dollar bnaiol.................unforgivable
show comments
blow, not suck.
: Me and my roommate and a couple of friends were pregaming with a loco b4 goin to a party, and at the party i drank one more, which is a solid pregame for me. i've been drinkin for four years and put down 2 lokos almost weekly since i discovered em over a year ago. so i start drinking beer after my loko and by the second one i was blacked out. 2 lokos and 2 beers and i was gone. never before in my life. i was arrested tryin to walk home, after i was unable to do a breathalyzer because i sucked it like a bowl instead of blowing thru it. i woke up in jail, didnt know where i was or what i did. havent drank loko since. my birthday is comin up tho =)
show comments
tastefully ashamed
: me and my buddies were dropping flaming shots of disaronno and 151 into beer one night (it tastes really good). well i soon ran out of beer..and disaronno so i started just dropping strait 151 shots into glasses of 4 loko. had about 4 of those and woke up in the morning with puke all over my bed and bedroom window and hand lotion everywhere. i still dont know what happened
show comments
uh oh too loko
: My first time ever having a four loko i decided to use it as my chaser for my vodka shots during a pregame. we left the pre-game at 830pm around 1030pm my roommate's and some mutual friend came to our apartment and one of our friends decided to just go use my bathroom. They found me completely naked from the bottom down passed out on my face. I had passed out while using the bathroom and just fell to the ground...when they tried to wake me i just had said i wanted to stay on the ground so they left me there. however i woke up the morning fully dressed in my pjs and in my bed..never ever will i chase vodka with a loko again
show comments
fourlokokid
: had 2 loko's in 20 min. Went out to my car and yacked all ovver it like a dumb fuck head and then proceeded to drive while puking.. best cruise eva! Drove by a fuckin cop lololol!
show comments
Share Your Story