Check out this new app: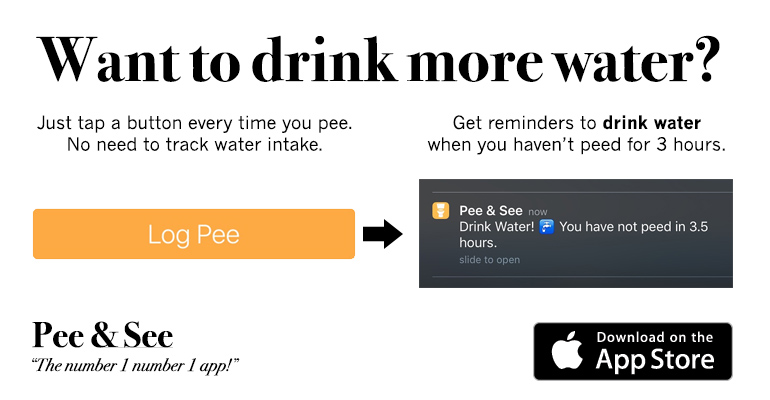 Here are some Loko Stories:
philthy
: it pretty much tha same every tyme lol. every body poundin on four loko, i got my bottle an in about an Hr, friends become fighters, an i chill an watch tha show. next day i gotta give my drunken version of why 10-15 ppl have busted up faces. ahhh ha ha haa, do it again next week. i think i luv it.THANKS FOUR LOKO FOR KEEPING LIFE INTERESTING, JUST LIKE TEQUILA
show comments
Four Loko No Joko
: Pre-gamed hard with 2 Four Loko cans before going to a Miami club. I ended up using my really shitty fake to get in, and smuggled in a handle of captain morgan in my pants. The next thing I remember is waking up on my friend's couch with dried throw up on my shirt and pants. My friend told me that I ended up throwing up in the girl's bath room and then tried to get on a frat bus as we left. I almost threw up in the cab too.
show comments
Live Webcam
: Check out this
Armory Square, Syracuse webcam
on a Friday or Saturday night to see some interesting stuff!
RIPloko
: At our going away party for 4 loko, I managed to lose the battery inside of my phone and then later the rest of my phone in two completely unrelated incidents. Both were found (in completely separate parts of a frat house), but needless to say neither works anymore. At least we sent it out in style...
show comments
Freebies
: Check out
SnagFreeSamples.com for free samples
of all kinds of great products.
Sally
: I drank about 4 cans of the loko one night at a friends house. The next morning I woke up in my apartment wearing only a fur vest (nothing underneath) and tights, holding a bottle of session. Apparently me and a friend and taken a naked photo shoot together then I drove home. I don't remember any of this.
show comments
Wilson the Hammock Man
: Need to pass out after drinking too much loko? Check out these sweet
camping hammocks
!
lasell college
: four loko. whats your excuse?
show comments
40lokos
: So i went to buffalo to stock up on 4 loko before it is off the shelves. also, you cant get it in canada so its nice to be unique. i drank 5 of them and woke up next morning with some homeless chick on a park bench. she gave me a blowjob, was nice cause she had no teeth and i puked on her the next morning lol she liked it cause there was alcohol in my puke, fuckin bum!
show comments
Bro Sidon
: Me and my bros each downed a couple lokos at some party while watching football. We went downstairs and starting macking on everything in sight. I found this girl that my bro had invited and decided to take her in the bathroom to seal the deal. When my bro found out, he was pissed and told everyone there, including the chick that I had AIDS. She ran around crying hysterically. It was the most ultimate Loko induced cock block ever made in the history of man.
show comments
Bluntz
: My first 4loko story, got 24s, 40s and 4Lokos, drink 24+40s, then me and a buddy go to get more lokos and meet up with more people. We get to a park and start drinking, cops start to follow us so I run like hell to my narby friends house, turns out my friends parents arent home (!) so we all get to drink our lokos in a house instead of freezing outside. Eventually we leave and go to micky Ds, huge ass crowd of people, I bail as 5 cop cars show up to raid shit, so then I go chill at my friends house with more drinkin lol so while we're drinking his mom comes down and starts buggin out at us, while drunk im able to hide all the shit and save our asses, his dad drives me home while im still drunk so now at my home, still mad buzzed up on loko and brew.
show comments
kimboslice
: soooooooo... me and my 2 best friends attempted the 4 fourloko challenge. nothing else just 4 lokos. after the 1st loko was downed we went to our colleges student art show. it wasnt untill we were inside around all the expensive artwork and sober professors that we realized we should not be in public. sooo after conversing with my academic advisor about the joys of my profession, we decided it was best that we get the fuck outta there. however on our way through the door we all did mamage to almost knock somethin over and sighn the guest book. So we proceeded to drive our drunk asses to the beach (15mins away) We downed another 4Loko during the drive, while proceeding to have a dance party in the car....not a good idea. At the beach we went to a friend of friends house, gave some lap dances, rejected some creepers, tore down a confederate flag(asshole) and stole some shades. Then we meandered our drunk bums to the sandy shore, where we wanted our feet to be exfoliated! So we would not have to pay for pedicures? after our feet had been exfoliated to the umteenth degree, we left the sandy shore, but gypsy (dumbdrunkass) left her phone on the beach! So we scrambled around like chickens with our heads cut off lookin for it, after about another half of a 4Loko we found it at the beach. DENNY"SSSSS our stomach called at midnight! Stumbling through the doors flabbergasted by the grilled cheese sandwiches with fired mozzarella sticks inside! Oh dear drunken munchies. We didn't stop there.... biscuits and gravy, french fries, egg and cheese sandwiches, pancakes, and onion rings (keep in mind this is 3 small girls) After gypsy got pissed she proceeded to yell fuck you at everyone in Denny's. We left a crappy tip, and crawled back to my dorm room, where we drank two full gallons of milk b4 passing out.... After a night like this how could you ban 4LOKO?
show comments
smollz
: drank 4 with with my roommate, that's four each. scared away two really hot 4th grade teachers at a bar in LA, then met the guy who played McLovin at Low End Theory who seemed extremely disturbed by my appearence. Woke up at my house in Orange county, which is 40 miles away, I was driving. wish I knew how i got there, and wish I knew what the girls name was who was in my bed. loko for life
show comments
Share Your Story