Check out this new app: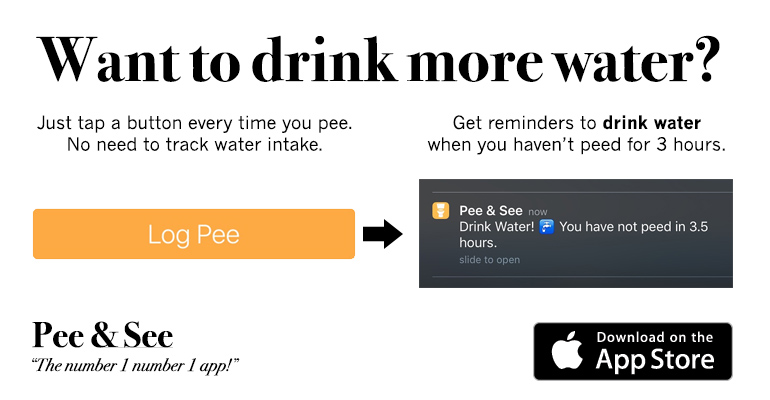 Here are some Loko Stories:
Sean C
: smuggled 12 cans of loko over the border into Canada for a friend who was desperate to try it. Got him 6 loko deep (1 1/2 cans) and that was enough for him to wind up passing out in a local park in the wet grass getting mosquito bitten while yelling "fuck loko" and calling me a stupid fucking american i would have left him there to die but i didn't know how to get back to my hotel without paying a $30 cab fare so I waited for him to get up and stumble back. I sat back on the floor of his apartment and waited to fall asleep while giggling to myself as he dry heaved into his toilet and his cat hid in a closet. I myself was a full 12 loko and was just fine. If you can't party with the big boys, don't show up. Fuck you Canada!
show comments
DO WANT
: i read how to brew it, i want it, do the locators predict its presence in ireland soon? otherwise will somebody ship me some? or at least some jolly ranchers and st. ides? (we have monster here)
show comments
Live Webcam
: Check out this
Armory Square, Syracuse webcam
on a Friday or Saturday night to see some interesting stuff!
Bill Cutting
: Had a four loko with my brother and herbert. Nothing crazy happened because I'm not a pussy.
show comments
Freebies
: Check out
SnagFreeSamples.com for free samples
of all kinds of great products.
21 bday
: On my 21st birthday this past july me and my 3 friends were planning on going to a bar. we went to a gas station and each got a loko(or 2) to pregame before we went out. When we got to the first bar they wouldnt let us in cuz we were 'too drunk'...the second bar we got in and had a greatttt time but after a few drinks on top of the whole loko and a half I had already had...upon leaving the bar my friend swung at a cop who was yelling at us and we got arrested. got bailed out and everything ended up fine...for me at least. all in all...a greart 21st bday thanks to 4lokos :)
show comments
Wilson the Hammock Man
: Need to pass out after drinking too much loko? Check out these sweet
camping hammocks
!
yung jeezy
: one night me and my boys decided to go 8loko, two cans, at the park. after partying down and gettin loked we decided to to roll back to my homies house. upon getting to his front door i blacked out and about 3 hours later i awoke on a beanbag chair. thinking that i had just gotten home to my own house, i stripped naked and fell back asleep. at about four in the morning i woke up feeling super jacked on caffeine and drank a gallon of water. after that i went back asleep and then woke up to my alarm at 8:30. i put all my clothes back on but had managed to lose my keys, phone, wallet and bike lock. i rode to work and spent the first four hours on the floor in the back not wanting to ever move again. that was my first loko experience but it was a great one.
show comments
Western Loko
: Drank too many lokos.....when i woke up i thought i was skiing down a snow capped mountain in the alpes gripping on to 2 skii poles but in reality i was giving 2 dualing western style hand jobs to 2 amigos with curious but gentle mustaches all while my thumbs were free for exploration...
show comments
LeBron James
: This summer, I drank 3 four lokos and signed with the Miami Heat. We are only 9-8 so far this season and I'm now the most hated athlete on the planet. Thanks 4loko!
show comments
NotAnIdiot
: I drank a four loko one night, responsibly... and didn't act like an idiot at all. I had a good time and I remember every minute of it. Guess I'm just not as stupid as most drunk college kids. Seriously? Grow up.
show comments
Ryde or Die
: I've had a few Four Lokos before, but the last time I had one was a disaster. It was 5 days before my 21st birthday on a Thursday night and I had a four loko plus a few shots of whiskey and at least 4 beers. And this was before going to the bar, which I somehow got into. I took a lot of Adderall before because I had a midterm earlier and I didn't know it would make me so thirsty and that mixing more than 2 kinds of alcohol was bad. Anyway, I went to the bar, drank more and eventually blacked out while there and woke up in a hospital bed not remembering anything from that point on. Apparently, while walking back to my college dorm, I was yelling random things at people and got knocked for disorderly conduct. Don't remember being locked up thankfully but then I hit my head and got put in the hospital and went home that weekend for fall break. I had been in trouble before at school and I ended up getting suspended for what happened that night plus a brand new case to deal with. Let's just say I would never touch another Four Loko with a 100 ft pole. Oh and I didn't drink or do anything for my 21st because I was not allowed to celebrate it at school or drink period fml. One positive is that I now plan to never got extremely intoxicated ever again. It was not fun.
show comments
Bosco Jenkins
: So I started with 2 cans because I didn't realize how strong it was. Not only did I jack off on a cop car, but I also slimed my sister, and cock punched a deli owner in East Brooklyn where he pulled a gun on me and started screaming. This is where I stopped remembering and my buddy Constantine met up with me (he was just drinking regular beer). I went into a laundry mat and raped some people (I work at a university) then I somehow managed to get a giant 2x4 and broke it off and I told some people in a parked car that they were going to wish I was the devil after I finished setting their car on fire and brain washing them (I'm Jewish). Anyway I had a good time. Surprisingly no hangover.
show comments
Share Your Story