Check out this new app: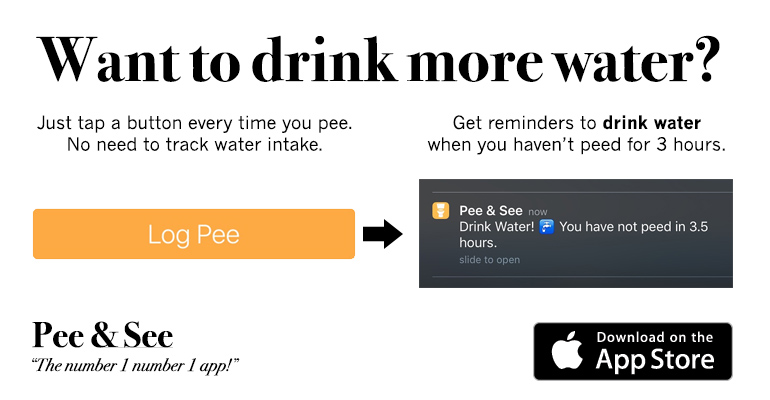 Here are some Loko Stories:
Dizz
: A friend suggested I try a LOkO. Downed it, then I piled a few 7 and 7's on top of it. Later that night, I played pool with 2 biker girls who looked amazing at the time. At this point I was blacked out because I woke up with scrapes, cuts and bruises underneath my eyes and have no idea how I got them. Hopefully I didn't get rolled on by the Biker Girlz boyfriends. I hope thats not the case, because I have no idea and my boys who drank the LOKOS dont know either
show comments
Diggler
: Drank a 4 loco, after being a chemist all night at the pub. Went on FB, and decided to type a "blacked out comment". The next day i woke up with a hand full of Coco Butter and tissue paper in the other... At least my pants were still on, so is that still considered premeditated masterbation? True story!
show comments
Live Webcam
: Check out this
Armory Square, Syracuse webcam
on a Friday or Saturday night to see some interesting stuff!
Ryde or Die
: I've had a few Four Lokos before, but the last time I had one was a disaster. It was 5 days before my 21st birthday on a Thursday night and I had a four loko plus a few shots of whiskey and at least 4 beers. And this was before going to the bar, which I somehow got into. I took a lot of Adderall before because I had a midterm earlier and I didn't know it would make me so thirsty and that mixing more than 2 kinds of alcohol was bad. Anyway, I went to the bar, drank more and eventually blacked out while there and woke up in a hospital bed not remembering anything from that point on. Apparently, while walking back to my college dorm, I was yelling random things at people and got knocked for disorderly conduct. Don't remember being locked up thankfully but then I hit my head and got put in the hospital and went home that weekend for fall break. I had been in trouble before at school and I ended up getting suspended for what happened that night plus a brand new case to deal with. Let's just say I would never touch another Four Loko with a 100 ft pole. Oh and I didn't drink or do anything for my 21st because I was not allowed to celebrate it at school or drink period fml. One positive is that I now plan to never got extremely intoxicated ever again. It was not fun.
show comments
Freebies
: Check out
SnagFreeSamples.com for free samples
of all kinds of great products.
tooloko4loko
: it was my first weekend back in cali and i was goin to a rave wit some friends i wasnt old enough to drink inside yet so i decited to chug 2 4lokos before i went in...bad idea last thing i remember is standing in line watchin my friend who is a girl pee in a cup(she was pretty drunk herself)next thing i know its like 1 in the morning and my chin is burised black my foot and hand are swollen and i have no idea what had happened haha i guess i was to drunk the security wouldnt let me in so i was jumping over the rails to cut in line n one of the times i ate shit n hit my chin on the rail....good thing i was fukd up or that would of really hurt
show comments
Wilson the Hammock Man
: Need to pass out after drinking too much loko? Check out these sweet
camping hammocks
!
Shelly Bobwa
: Drank 4loko then walked to the bar. I guess on the way back i decided to take an entire oneway street sign. From the sign to the pole and even some of the cement was still on the bottom as I rolled over in the morning with it next to me. I couldn't move my wrist for 2 weeks after that
show comments
AustinBicep
: After Effects of My 4 Loko Experience Caught on Youtube. http://www.youtube.com/my_videos?feature=mhum
show comments
Dr. Loko
: loko made me yell at a tour group on campus, pee in front of the McDonald's, and of course... blackout for about 5 hours
show comments
vinny gee
: one night while drinking with a few freinds, one of my buddies decided he would just crash at my house that night so he wouldnt have to worry about getting a ride home. my buddy drank 3 lokos that night, and proceeded to run around my neighborhood after i was asleep and everybody left. i woke up the next morning and found about 50 newspapers, peices of fences, and lawn decorations all over my kitchen, along with my buddy unconcious on the kitchen floor. he went around by himself all night stealing these items from my neighbors. why four loko? why?
show comments
ifuckedbieber
: So. i was Chillin with my maaiiinnn Hooeeee. so me and her were just chillin, when we saw a HUGE bus. so we knocked on it, Shawty Mane (name is private) opened the Door and Pulled us in. My friend had weed in her pocket, and i had 2 four lokos in my purse. we drank them and were wasted then got high as hell. over all....the Day was sucessfull.
show comments
LeBron James
: This summer, I drank 3 four lokos and signed with the Miami Heat. We are only 9-8 so far this season and I'm now the most hated athlete on the planet. Thanks 4loko!
show comments
Share Your Story