Check out this new app: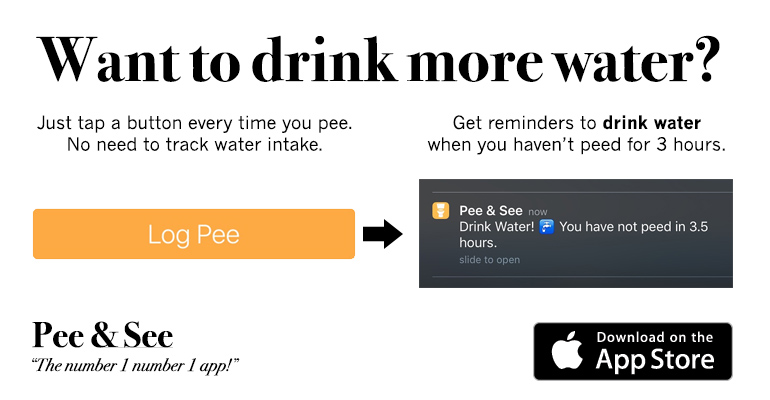 Here are some Loko Stories:
Chase Matt
: My friend Matt and I have the same birthday one year apart which happened to be on a Tuesday before our Calculus midterm the next day at 1 o'clock. We studied all week for the test. All week we planned on having out birthday celebration the Wednesday after the test. As we were doing our studying during that day we felt like we knew all our shit. So then our plan was to get lok'd that night to celebrate the night of our actual birthday too. Right after we planned it, I found out that I had to go to a meeting at 10 that night. I went to my meeting and ended at 10:30. I then went over to Matt's house thinking that we were not going to drink, but he thought otherwise and handed me my first loko. After drinking that loko like water I proceeded to take bong loads and birthday shots of patron. After that I cracked my 2nd loko. Cross-faded out of my mind. I started playing hockey (the drinking game) with my loko and when my can got hit, I had to chug. This last chug put me on the floor. Shivering on the ground face first with my face literally in the bowl, I thought I was going to die. I moved from the living room, to the bathroom and then to the bathtub where I ended up passing out. The next morning, I woke up at about 10:30 still shit-faced. I got driven home and in the car ride I had to puke. I held it till I got to my dorm where I yacked in the parking lot before I stumbled into my room. For the next 2 hours I layed on my floor trying to eat, drink and get better for my test at 1 o clock. Then when 12:30 came around, still hammered, I walked to class to take my test. We went to the test still drunk/hungover and took the test. After my test I went back to my dorm room at 3 and yacked the yellow shit in my shower and then passed out for the rest of the day. A week later, we got our tests back to see a 100% on my paper and a 102% on his. We got the two highest grades in the class.
show comments
Cougar
: So I was mom's weekend at my school and my mom came down, thought it was a good idea to try these 4 lokos...well a couple sips later and she was drunk out of her mind. she peed her pants, danced on my coffee table, and then tried to hook up with my boyfriend at the time by saying "im really a college student at heart." She then told us all about her sex life with my dad.. 4 lokos should have an age limit
show comments
Live Webcam
: Check out this
Armory Square, Syracuse webcam
on a Friday or Saturday night to see some interesting stuff!
Ryde or Die
: I've had a few Four Lokos before, but the last time I had one was a disaster. It was 5 days before my 21st birthday on a Thursday night and I had a four loko plus a few shots of whiskey and at least 4 beers. And this was before going to the bar, which I somehow got into. I took a lot of Adderall before because I had a midterm earlier and I didn't know it would make me so thirsty and that mixing more than 2 kinds of alcohol was bad. Anyway, I went to the bar, drank more and eventually blacked out while there and woke up in a hospital bed not remembering anything from that point on. Apparently, while walking back to my college dorm, I was yelling random things at people and got knocked for disorderly conduct. Don't remember being locked up thankfully but then I hit my head and got put in the hospital and went home that weekend for fall break. I had been in trouble before at school and I ended up getting suspended for what happened that night plus a brand new case to deal with. Let's just say I would never touch another Four Loko with a 100 ft pole. Oh and I didn't drink or do anything for my 21st because I was not allowed to celebrate it at school or drink period fml. One positive is that I now plan to never got extremely intoxicated ever again. It was not fun.
show comments
Freebies
: Check out
SnagFreeSamples.com for free samples
of all kinds of great products.
Manly man
: I drank so much four loko i thought girls had rights and were good for things other than sex
show comments
Wilson the Hammock Man
: Need to pass out after drinking too much loko? Check out these sweet
camping hammocks
!
dear john
: i drank 4 fourlokos at some bitches house and i died
show comments
Juan Fernando
: I drank one Four Loko because I wanted to try it before they legislate against it. It tasted unpleasant and I didn't get buzzed. I watched late night television with a friend and then went to bed.
show comments
21 bday
: On my 21st birthday this past july me and my 3 friends were planning on going to a bar. we went to a gas station and each got a loko(or 2) to pregame before we went out. When we got to the first bar they wouldnt let us in cuz we were 'too drunk'...the second bar we got in and had a greatttt time but after a few drinks on top of the whole loko and a half I had already had...upon leaving the bar my friend swung at a cop who was yelling at us and we got arrested. got bailed out and everything ended up fine...for me at least. all in all...a greart 21st bday thanks to 4lokos :)
show comments
KILLAK
: Decided to go bowling and try out a 4loko ahead of time. I drank one, and so did my friend. We then stopped on the way to bowling and split another alcohol/caffeine drink "Joose". We got to the bowling alley which I remember but the memories stopped shortly after that. I was told I bought french fries and signed my name as "My Little Pony" on the receipt and asked the guy "Will this work?". Then I went up the janitor working there and told him I felt sorry for him b/c he had to carry a bucket around that said "janitor" on it. I also stole someones stuffed animal off their table and hid it under our chair while they clearly watched me do it and came and took it right back. I pushed over the tip jar and stole all the money but luckily did not get caught and my friend only let me keep 1$. some other random things occurred that I have no recollection of. This stuff is nuts! WARNING do not drink more than 1!!!
show comments
derek ebling
: i drank four loko then totaled a gokart at a funpark looking like weekend at bernie's. upon being kicked out I then burnt down the entire mini golf course with a single lighter and attitude.
show comments
vinny gee
: one night while drinking with a few freinds, one of my buddies decided he would just crash at my house that night so he wouldnt have to worry about getting a ride home. my buddy drank 3 lokos that night, and proceeded to run around my neighborhood after i was asleep and everybody left. i woke up the next morning and found about 50 newspapers, peices of fences, and lawn decorations all over my kitchen, along with my buddy unconcious on the kitchen floor. he went around by himself all night stealing these items from my neighbors. why four loko? why?
show comments
Share Your Story