Check out this new app: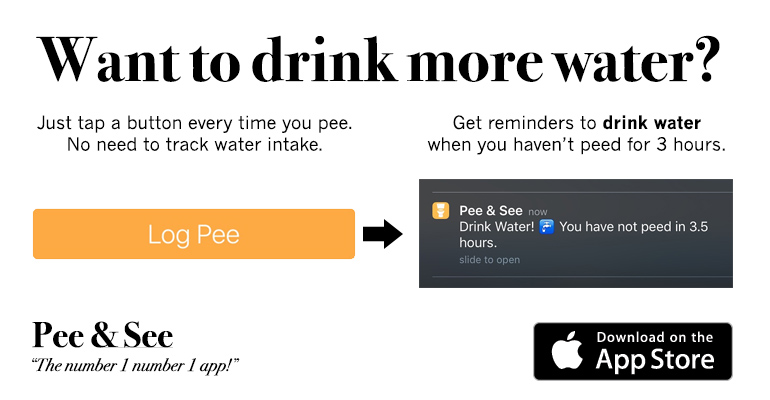 Here are some Loko Stories:
4lokosenthusiast
: I was outside smoking and saw a girl passed out in the middle of the street. As I approached her I could see her eyes were open but she wasn't responding to anything we said. After realizing she wasn't dead and finding out 4 lokos was the culprit, myself and 3 of my friends proceeded to drive to the liquor store and get some for ourselves. We finished our budweiser 40ozs we each drank 2 4 lokos and in under 2 hours everyone had thrown up on the neighbors house and either passed out in the grass or the living room floor.
show comments
Cullen M
: So saturday for halloween I decided to drink 2 four lokos throughout the day, one in the morning one at night, fine after the one during the day and a few beers. Once i drank the second one some 9 hours later along with a few mixed drinks ended up not remembering anything from my friends halloween party he had at his frat. Was told the next morning i was staring at a group of girls whom i then attempted to dance with and got denied, was woooooing like ric flair so much i still have no voice and it is 2 days later, ended up throwing up and passing out in the community bathroom of the frat, had my friend pick me up and carry me into his room were i passed out for about 3 hours, then finally got a ride home from my friend, tried entering my code for my garage door and that didnt work, finally had to end the night by knocking on the door to get my parents to let me in and woke up the next morning without my keys, wallet, or cell phone. So as much fun as that night was I regeret to say I will never drink four loko again but thank you for the craziest halloween night of my life!
show comments
Live Webcam
: Check out this
Armory Square, Syracuse webcam
on a Friday or Saturday night to see some interesting stuff!
lokosonice
: LOKOS ARE MY SHIT
show comments
Freebies
: Check out
SnagFreeSamples.com for free samples
of all kinds of great products.
grape snake
: i drank 4 four lokos, and at the end of the night i didnt even beat my wife. shits amazing.
show comments
Wilson the Hammock Man
: Need to pass out after drinking too much loko? Check out these sweet
camping hammocks
!
Jake H
: Had a couple lokos and a sturdy amount of whiskey a few weekends back. Apparently either lost my balance or eyesight and ended up walking into a pole knocking out my front right tooth. Somehow found my way to a hospital and had a canadian male nurse to try to help me... who i then proceeded to try to fight. Ended up leaving the hospital knocking over a wheelchair, flicking off every worker there, and yelling about "canadian faggots" Waking up with a hospital bracelet is always a fun morning. Thanks 4 loko!
show comments
l0k0 m0k0
: I never tried any 4 Lokos in my life but im feelin the stories posted =]
show comments
DrunkSandyStorm
: I was pretty tired from the night before and thought it would be a good idea to get some 4 loko's to wake up for the night, my first experience with them. Pounded 2 in 40 mins Then started with Key ice to slow down. Apparently started to time travel at 9:30, during this time travel was front stage to a local band on my knees playing the air guitar screaming every song, opened a 75$ bar tab, managed to use my phone to pick a fight with my ex gf, and finally slept on 4 different couches in the house cause apparently there were bugs crawling all over me. Woke up the next day at noon with no idea, just a bunch of pictures on someones camera.
show comments
dear john
: i drank 4 fourlokos at some bitches house and i died
show comments
BeachLoko
: So.... nice day out at the beach. I bought 3 Fourlokos. One for myself, a friend, and boyfriend. Which neither one of them ended up liking their flavor. So me, being a penny pincher make the decision that I wasn't going to waste my money and drank all 3.(Alone)Made an ass out of myself,reportedly flashed my friends. After a "very pleasant" day at the beach I start feeling frisky. Proceeded to get a little dirty in the back seat of my car before leaving beach parking lot with my boyfriend. Manage to get home, get sick, lay in my bathtub while shower running, lay on bathroom floor naked, and got sick again. From what I was told I was extremely violent at one point. Story comes to an end when I wake up next morning covered in bruises and the back of my head has a large knot. I tell my boyfriend how badly it hurts and of course apologize for being completely retarded the night before. He continues to tell me that while "gettin frisky" in the car my head apparently repeatedly was hitting the car window. When I ask him why he let me do this...His reply was, "Well, you really seemed into it at the time". FML
show comments
inthe920
: after drinking a loko and a half (i never ever drink), and my fiance drinking the same and a Sparks, we found ourselves arguing with the mcdonalds drive thru guy about why they were only serving breakfast...at 5am. Needless to say, i attempted to eat some breakfast sandwich, but ended up throwing it at the building. drank my fiance's orange juice...then threw it up in his car :(
show comments
Share Your Story