Check out this new app: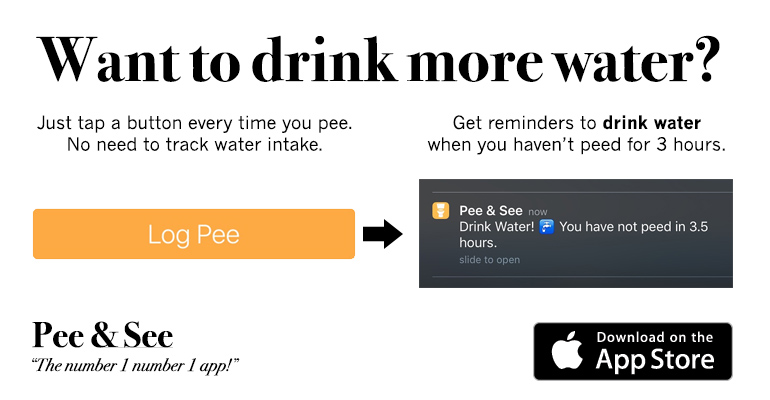 Here are some Loko Stories:
Rob Nasty
: Started the night with an ever so delicious watermelon 4loko, took 3 shots of evan williams, drank a deuce-deuce of bud light, proceeded to indulge in a scrumptious cranberry lemonade loko. Timespan at this point <1hr. Entirely buzzed. (Mind you this is at a pregrame for a electronic and dubstep concert) Friend busted out some meow meow, of course I obliged. We head to the concert and I am wildin out hard off the lokos and not to mention other things. The lightshow was blowing my lokoed mind when my friend gives me half of a triple stack before the main act. My decision to indulge in all of the synthetics stems strongly from the inhibition destroying awesomeness of the lokos. The rest was history, I raved my balls off all night, met the band, and blacked out, unfortunately I didn't get any muff but all in all it was a wild and crazy night. Thank you 4loko, your my hero. PS. The state of Washington cannot drink.
show comments
ging minge
: I was on lokos and I straight up made out with a girl with a huge snaggle tooth
show comments
Live Webcam
: Check out this
Armory Square, Syracuse webcam
on a Friday or Saturday night to see some interesting stuff!
DO WANT
: i read how to brew it, i want it, do the locators predict its presence in ireland soon? otherwise will somebody ship me some? or at least some jolly ranchers and st. ides? (we have monster here)
show comments
Freebies
: Check out
SnagFreeSamples.com for free samples
of all kinds of great products.
donkey tits
: drank 4 four lokos and a lemon tea joose and now three days later i'm still having trouble forming hard stool. also, i don't remember how i got back home that night or how my car parked itself. or where my shoes went. mysteries. everywhere mysteries.
show comments
Wilson the Hammock Man
: Need to pass out after drinking too much loko? Check out these sweet
camping hammocks
!
Randall Handles
: Woke up after a night of Four Loko, had two cans and a few other drinks - was butt naked in my bed, worst hangover of my entire life, and it was 3 in the afternoon. Walk into my living room after throwing some clothes on and my roommate looks fucking furious. Notice that my wallet, pants, cell-phone, belt etc. are in different corners of the room. He asks me how my night was - tell him I don't really remember. He assures me I had fun. How do you know? I ask. Because he stepped into the shower right onto a 5-inch high layer of my puke. Must have blacked out, gotten in the shower, and then puked while I was showering. Then gotten straight into bed. Four Loko makes roommates angry.
show comments
Lokoextreme
: this website is gay.
show comments
oralfixation
: drank two fourlokos, drunk dialed the kid i had a crush on, found out he didn't like me, sobbed hysterically, got naked, wrapped myself in a cheetah-print snuggie, and proceeded to wander around my dorm telling people about my heartbreak.
show comments
2LOKO
: I STAY UP IN MIAMI , FL , PARTY CITY USA . I THREW A PARTY AT MY SISTERS HOUSE INVITED SOME FRIENDS , HAD A DJ , AND BOUGHT SIX 4 LOKO'S . 3 OF THE SIX FOUR LOKO'S WERE MINE . SO I STARTED TAKING THESE CAN'S DOWN WATERMELON FLAVOR BY THE WAY . I REMEMBER TALKING TO PEOPLE IN THE VERY START OF THE PARTY , I TOOK SOME PICTURES WITH A COUPLE OF FRIENDS , THEN BOOM !!!! THATS ALL I REMEMBER . I WAKE UP AT 8 AM IN THE MOURNING NEXT TO MY GIRL FRIEND , AND GUESS WHAT GUY'S SHE WAS MAD . SHE STARTED TO EXPLAIN WHAT I HAVE DONE . SO IT STARTS WITH , I WAS DANCING WITH EVERY GIRL AT THE PARTY , I WAS BREAK DANCING , I STARTED WORKING A POLE WE HAD AT THE PARTY , I WAS BOOTY SHAKING , I WAS DRY HUMPING MY GIRL IN FRONT OF EVERY BODY. I GOT HALF NAKED , BUT I TEND TO DO THAT ALOT . I PICKD UP ONE OF MY 185 POUND HOMEGURLS AND DROPED HER ON HER BACK. MAN I SAW VIDEO THEY HAD TOOK OF ME AND THAT SHIT WAS WILD . SO I ENDED UP DRINKING 4 , 4LOKO'S AND SOME SHOTS OF PATRON , THIS IS THE AMAING PART , I WOKE UP AT 8AM WITH NO HANG OVER I FELT NORMAL JUST HUNGRY
show comments
lokobid
: It was the thursday before halloween of this year. We were all dressed up and it was cute. I pre-gamed with a four loko. We went to the bar, drank some beer and played pong. That was the last thing I remember. I woke up super confused. I've been told that I drank way more, started screaming in the bar, and the bouncer told me he was gonna kick me out if I kept screaming. He turned around and I started screaming again and followed him as if I was going to fight him. And let's just say there was still vom in my hair the next morning. fourloko<3
show comments
smoKING
: SO MY dude chugs some lokos and falls off really bad. we did cpr on him in the middle of the sreet and then chased him down the street to our old high school after we find out he dosnt like cpr. anyway his cousin was like we need to put him to sleep cuz he wil b to crazy. so while i ditracted the drunk with a piece of cardbord his cousin sneak attacks a choke hold on him and knocks him out!passed out on the ground we wait 3o mins to make sure he was out. this was a 2 in the mourning i later find out he woke up at five stole some baked goods and went to church and went to sleep in the pew like angel i dont mess with lokos i just watch there byproduct ...smoke weed
show comments
Share Your Story