Check out this new app: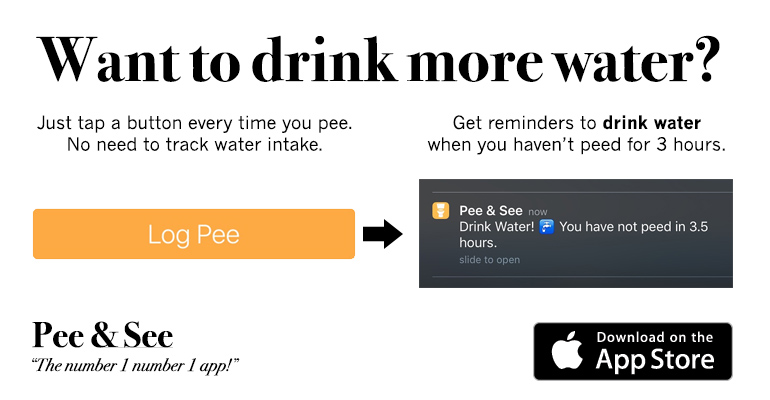 Here are some Loko Stories:
wvuballer
: So I had a loko before but decided to have two this time. We just happened to be at Miami of Ohio for a baseball trip, so I had no clue where I was at. I finished both my lokos in less than an hour and we went to some party and that is the last think I remember. I looked back through all my text and don't remember anything for 3 hours of my life. I was picked up outside a Kroger by my teammates a mile and half away from the house party. Where did I go?
show comments
Steven2480
: Pregamed a heaven and hell themed sorority mixer with 2 Four loko. While dressed up as Satan, I went to the store bought two more, pounded one, and proceeded to run around kicking fat chicks out and poking their fupas with my plastic pitchfork. I was unaware I did that until 2 days later.
show comments
Live Webcam
: Check out this
Armory Square, Syracuse webcam
on a Friday or Saturday night to see some interesting stuff!
Kevin G (N.H)
: Oh man when i had like 1 3/4 of a loko and a couple beers i blacked out. My story comes from many different sources. The only thing i remember is getting cut off mid sentence talking to some friends and waking up the next morning with a bad headache. Apparently i threw up in friends bathroom passed out there and as i was woken up I fell on top of my friends dog. Another friend drove me home and I had to sober up, so we went to McDonald and I threw up in the drive thru. Got home had to go through my gym (which is not attached to my actual house) went to the gym bathroom. It looked like i went in there purposely trying to fuck shit up and ended up throwing up on the side of the toilet (not inside). Got out the gym was in the backyard went through my brothers sliding door to get in. In the process of leaving his room I yanked my brothers hair really hard and then i passed out on my bed. Woke up the next morning, wondering where my glasses my phone and my shoes where at (In the gym bathroom) and why was their a McDonald's wrapper in my pocket. And thats my four lokos story now i just stick to hard liquor and a chaser.
show comments
Freebies
: Check out
SnagFreeSamples.com for free samples
of all kinds of great products.
Qwerty
: I drank a four Loko then chugged a gallon of bleach.
show comments
Wilson the Hammock Man
: Need to pass out after drinking too much loko? Check out these sweet
camping hammocks
!
lokosonice
: LOKOS ARE MY SHIT
show comments
TahoeLoko
: Last New Years at SouthLake Tahoe, with so many underaged drinkers and so little money, we opted for a 12 pack of Loko. after a Loko and a half and a belligerent attempt at climbing a street post on the California/Nevada border, i was deemed the most sober to drive. After dropping everyone off at the party, i was flagged over by some friends, went inside to take shots, and then was whisked to a new car for some more bar hopping. Fast forward to the next day; i wake up with a sparkly purple sequin tube top on in downtown Reno. CUATRO LOKO!!
show comments
Dr. Kim Richelds
: Had my typical four loco before going out to the club...... This was on a empty stomach..... Got to the club and proceeded to take full advantage of the 2 dollar rail drinks (tequila) after finding a respectable girl which I thought at the time to bring back to my buddies house to "snuggle" Before returning to the house a group of "thugs" outside a local bar decided that they wanting to fight........... after the fight I went to my friends house with this girl and proceeded to tell her how I had to shit. Eventually after fighting with her for not wanting to give me a blowjob in my buddies living room while people were present she decided it was time for her to go home. I woke up to the next morning with the owner of the house dumbfounded ....... He explained to me that someone had opened his refrigerator door and shit on the platform of his fridge only to leave the door open. His new kitten "Lebron" was taking full advantage of the heaping pile of shit taking mouthfuls at a time. Confused at the moment not remembering what happened I realized I didn't have underwear on ........ Needless to say I didn't eat the whole wheel of cheese <3 four loko
show comments
uh oh too loko
: My first time ever having a four loko i decided to use it as my chaser for my vodka shots during a pregame. we left the pre-game at 830pm around 1030pm my roommate's and some mutual friend came to our apartment and one of our friends decided to just go use my bathroom. They found me completely naked from the bottom down passed out on my face. I had passed out while using the bathroom and just fell to the ground...when they tried to wake me i just had said i wanted to stay on the ground so they left me there. however i woke up the morning fully dressed in my pjs and in my bed..never ever will i chase vodka with a loko again
show comments
Alex
: Me and 2 friends got 5 fourlokos and two 40s. Shared them all equally. except the 2 40s. Drunk as fuck playing Halo Reach badly. We got hungry so we stumbled down the block to get some tacos. Me and one of my friends were way to drunk to go in the restaurant so my other friend ordered for us. The friend that was outside with us tried to run away and I had to run after him and catch him before he ran off because he didn't know the neighborhood. The night went on... My mom comes home at like 1 in the morning. I accedentally drunkenly lock the gate and she can't get in. I then blacked out and while i was blacked out told my mom I smoke pot. Wake up in the morning covered in malt liquer in my boxers. Woke up to a beaten Halo campaign. grounded for a month. Awesome night.
show comments
BeachLoko
: So.... nice day out at the beach. I bought 3 Fourlokos. One for myself, a friend, and boyfriend. Which neither one of them ended up liking their flavor. So me, being a penny pincher make the decision that I wasn't going to waste my money and drank all 3.(Alone)Made an ass out of myself,reportedly flashed my friends. After a "very pleasant" day at the beach I start feeling frisky. Proceeded to get a little dirty in the back seat of my car before leaving beach parking lot with my boyfriend. Manage to get home, get sick, lay in my bathtub while shower running, lay on bathroom floor naked, and got sick again. From what I was told I was extremely violent at one point. Story comes to an end when I wake up next morning covered in bruises and the back of my head has a large knot. I tell my boyfriend how badly it hurts and of course apologize for being completely retarded the night before. He continues to tell me that while "gettin frisky" in the car my head apparently repeatedly was hitting the car window. When I ask him why he let me do this...His reply was, "Well, you really seemed into it at the time". FML
show comments
Share Your Story