Check out this new app: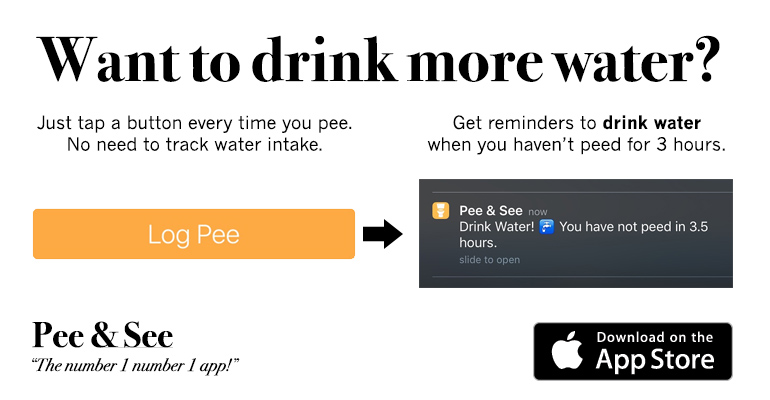 Here are some Loko Stories:
Chase Matt
: My friend Matt and I have the same birthday one year apart which happened to be on a Tuesday before our Calculus midterm the next day at 1 o'clock. We studied all week for the test. All week we planned on having out birthday celebration the Wednesday after the test. As we were doing our studying during that day we felt like we knew all our shit. So then our plan was to get lok'd that night to celebrate the night of our actual birthday too. Right after we planned it, I found out that I had to go to a meeting at 10 that night. I went to my meeting and ended at 10:30. I then went over to Matt's house thinking that we were not going to drink, but he thought otherwise and handed me my first loko. After drinking that loko like water I proceeded to take bong loads and birthday shots of patron. After that I cracked my 2nd loko. Cross-faded out of my mind. I started playing hockey (the drinking game) with my loko and when my can got hit, I had to chug. This last chug put me on the floor. Shivering on the ground face first with my face literally in the bowl, I thought I was going to die. I moved from the living room, to the bathroom and then to the bathtub where I ended up passing out. The next morning, I woke up at about 10:30 still shit-faced. I got driven home and in the car ride I had to puke. I held it till I got to my dorm where I yacked in the parking lot before I stumbled into my room. For the next 2 hours I layed on my floor trying to eat, drink and get better for my test at 1 o clock. Then when 12:30 came around, still hammered, I walked to class to take my test. We went to the test still drunk/hungover and took the test. After my test I went back to my dorm room at 3 and yacked the yellow shit in my shower and then passed out for the rest of the day. A week later, we got our tests back to see a 100% on my paper and a 102% on his. We got the two highest grades in the class.
show comments
Sassy
: Drank four loco. Argued with my ex husband. He murdered all my co workers.
show comments
Live Webcam
: Check out this
Armory Square, Syracuse webcam
on a Friday or Saturday night to see some interesting stuff!
MAFRANDS
: I have tons of friends in college, but this one girl feels the need to go out on..monday funday, tipsy tuesday..weed wends..thirsty thursday..fucking friday, you get the point..well she went out on thirsty thursday and thought nothing wrong with using four loko's as a "chaser" ..ha, til she came back to the dorm, passed out in the shower, and was talking all night in third person. She also NEVER showed up to her three classes the next time. Man, I love college.
show comments
Freebies
: Check out
SnagFreeSamples.com for free samples
of all kinds of great products.
Doug
: I got out of work on a typical saturday night, was in the gas station getting beer when i saw a watermelon loko for cheap so i snagged one of them too, started my night off with the loko, which ended up being a horrible mistake, because after some beer, and a couple lines of molly, i apparently was screaming at people right infront of me, then played "hockey" by myself in my buddies basement for like an hour, puked face after that for like 2 hours, after somehow found my way to a couch in his basement, proceeded to pass out and wake up in the middle of the night, not knowing where i was at all, locked in a small room with no light, frantic because i literally couldnt hold it any longer, i pissed all over my buddies floor, and passed back out right after, lets just say he wasnt too happy in the morning....
show comments
Wilson the Hammock Man
: Need to pass out after drinking too much loko? Check out these sweet
camping hammocks
!
verth
: After blacking out, going to a bar and drinking the rag beer, we threw an afterparty at our place where truth or dare was played, and tits were shook at downtown atlanta traffic until cars honked. at 4am. then there were the 3 orgies that i don't remember either. thanks, four loko, the drug DARE warned you about.
show comments
yan.c
: had 3 four lokos to the face had 6 blunts going around after we where done went outside puked everywhere got in my friend car and past out woke up did not remember SHIT.
show comments
DO WANT
: i read how to brew it, i want it, do the locators predict its presence in ireland soon? otherwise will somebody ship me some? or at least some jolly ranchers and st. ides? (we have monster here)
show comments
Juan Fernando
: I drank one Four Loko because I wanted to try it before they legislate against it. It tasted unpleasant and I didn't get buzzed. I watched late night television with a friend and then went to bed.
show comments
ChaseBOSS
: so i drank two lokos after spiking them with vodka. apparently i tried to fight five innocent bystanders because my pizza was taking too long at rocco's and i punched the taillight out of cars in front of a bar. this was all after i ran into zac efron on bourbon street and tried to get him to party with us. at least he showed some love and gave me a high five followed by a pound and laughed at my drunkeness.
show comments
KILLAK
: Decided to go bowling and try out a 4loko ahead of time. I drank one, and so did my friend. We then stopped on the way to bowling and split another alcohol/caffeine drink "Joose". We got to the bowling alley which I remember but the memories stopped shortly after that. I was told I bought french fries and signed my name as "My Little Pony" on the receipt and asked the guy "Will this work?". Then I went up the janitor working there and told him I felt sorry for him b/c he had to carry a bucket around that said "janitor" on it. I also stole someones stuffed animal off their table and hid it under our chair while they clearly watched me do it and came and took it right back. I pushed over the tip jar and stole all the money but luckily did not get caught and my friend only let me keep 1$. some other random things occurred that I have no recollection of. This stuff is nuts! WARNING do not drink more than 1!!!
show comments
Share Your Story