Check out this new app: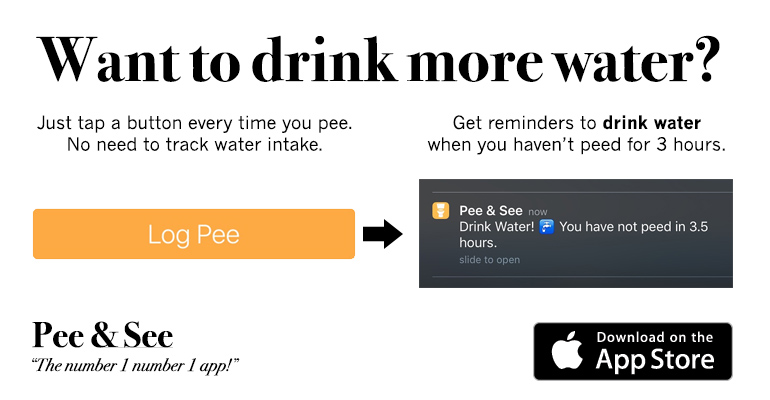 Here are some Loko Stories:
shitfaced
: the other night, for the first time i decided to drink four loco. I didn't really know i wasnt supposed to drink the whole thing, so i had 2. I don't remember anything after that except waking up smashing my head on my mail box.
show comments
Loko kills
: this girl txts me "i need to get laid". i respond " i hear ya" since the vibe as of late was that kinda thing wasn't really on the sched. then i txted " u suck" (having something to do with earlier int he day) " i will not but i will get laid. Come her5e" i shoot back " be there in a few". Standing in the liqour store bout to buy some beer for myself and decide to grab four of the LOKOs since the name suggests, and a six of bud. get to her house and we take a trip to grab condoms and lube. fuck right away. then start drinking. some sumo pillow fighting gay shit break out, followed by a raiding of stop and shop raid to grab 6 stouffer dinners. its time to leave as i have work in the AM but im tied to a chair in duck tape. some indian kid slides me some scissors but i dont make it far before im seduced in th bathroom for another sesh. this time its a bit better with more lube, mabye a litle too much, because the condom got stuck in her. so i i had to fish it out of vag for about a 1/2 hour while she flexed her vasheem. finally got it out and she cried ubntil i left. SUPPORTLOKO
show comments
Live Webcam
: Check out this
Armory Square, Syracuse webcam
on a Friday or Saturday night to see some interesting stuff!
chillin
: i drank a four loko, felt pretty good, then took 4 tabs of acid on a whim. ended up at a party where everyone looked like they were in an 80s horror movie but weren't trying to. thought i was one with the carpet at my friend's apartment. kept tripping until past 6 am.
show comments
Freebies
: Check out
SnagFreeSamples.com for free samples
of all kinds of great products.
TreyCox
: I drank a pint of yager, then continued to drink 1 and 1/2 lemonade four lokos.. Not only did I walk around the Halloween party jumping around like waka flocka flame, I also went into the bathroom to find myself falling asleep while taking a piss. My room mate walked in on me and told me to leave with them to go home. I got home, where my friend Tanner proceeded to tell me I had a demon inside me and Jesus wanted it out. I am agnostic, but Four Loko turned me christian for the night. I believed him, and cried for 30 minutes. Next thing I remember, I woke up in my bed naked, but I still can't find the clothes I wore that night.
show comments
Wilson the Hammock Man
: Need to pass out after drinking too much loko? Check out these sweet
camping hammocks
!
BlackoutBoy
: So on halloween I decided it would be a great idea to make a costume. I made a giant can of four loko, with can holders and everything. It was the hit of the party. I drank 2 4lokos and dont remember much after that.. I fell down some stairs and couldnt get up. Made out with 2 girls as their boyfriends were holding their hands. Started going through the house yelling to "I'm a loko kinda guy" I fell down for a second time and couldn't get up. The next morning I woke up sitting outside my dormroom door, even though the door was unlocked.
show comments
naty
: Had my 1st 4loko, it was ok, after my bro seeing me drink 1 he drunk 1 as well, didn't even make it passed half the can bcuz he was puking EVRYWHERE, THEN wen he finished we went out 2 the club , b4 going in the club, I had another 4 loko, he was still a lil drunk from the last 1 so he ended up drinkin most of mine, wen we got in the club, can't find my brother, he's grinding on the wall, (the wall was deff holding him up lol), so I went on dancing and its almost closing time at the club, cudnt find him so I left found my brother have a 3 sum with 2 other men, mind u he's gayfobic, den he step out the car tripped, fell flat on his face busted his lip n lost his 2 front teeth, epic nite, next morning he cudnt remember anything! Showed him the videos n he started crying
show comments
Diggler
: Drank a 4 loco, after being a chemist all night at the pub. Went on FB, and decided to type a "blacked out comment". The next day i woke up with a hand full of Coco Butter and tissue paper in the other... At least my pants were still on, so is that still considered premeditated masterbation? True story!
show comments
Sassy
: Drank four loco. Argued with my ex husband. He murdered all my co workers.
show comments
Loko4ThemLokos
: Well Im 15 and decided to go to one of my friends partys and drink a 4 loko and then drink 10 beers with it. I didnt black out or anything but i did put 2 cans of grizzly wintergreen in my mouth because my friend dared me and slept with the 2 cans of wintergreen in my mouth, i woke up to a mound of chew laying underneath my cheek.. i did something none of my friends did that night, i drank 4 loko first, and fit 2 cans of chew in my mouth
show comments
Rob Nasty
: Started the night with an ever so delicious watermelon 4loko, took 3 shots of evan williams, drank a deuce-deuce of bud light, proceeded to indulge in a scrumptious cranberry lemonade loko. Timespan at this point <1hr. Entirely buzzed. (Mind you this is at a pregrame for a electronic and dubstep concert) Friend busted out some meow meow, of course I obliged. We head to the concert and I am wildin out hard off the lokos and not to mention other things. The lightshow was blowing my lokoed mind when my friend gives me half of a triple stack before the main act. My decision to indulge in all of the synthetics stems strongly from the inhibition destroying awesomeness of the lokos. The rest was history, I raved my balls off all night, met the band, and blacked out, unfortunately I didn't get any muff but all in all it was a wild and crazy night. Thank you 4loko, your my hero. PS. The state of Washington cannot drink.
show comments
Share Your Story