Check out this new app: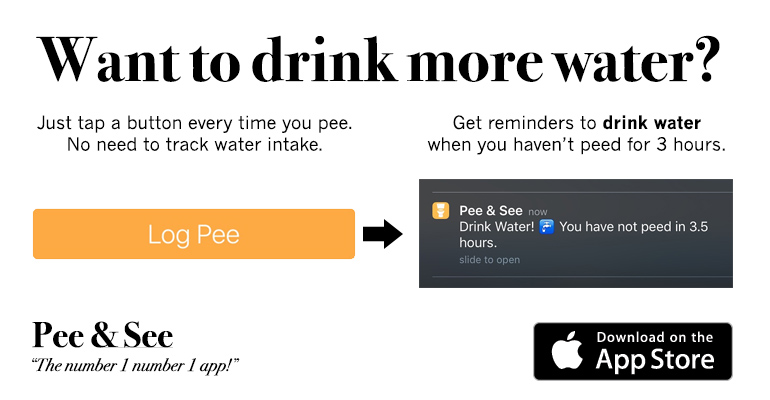 Here are some Loko Stories:
lol
: I TOOK A SIP
show comments
Mandi4ever
: I think lemon-lime LOKO is awesome! I have struggled with weight gain/loss since I was 15. 2 cans of Loko will make you puke until it hurts and you will shit your butthole inside out. I'm finally in a size 2!!. Thanks Crack-in-a-Can!!!
show comments
Live Webcam
: Check out this
Armory Square, Syracuse webcam
on a Friday or Saturday night to see some interesting stuff!
Cullen M
: So saturday for halloween I decided to drink 2 four lokos throughout the day, one in the morning one at night, fine after the one during the day and a few beers. Once i drank the second one some 9 hours later along with a few mixed drinks ended up not remembering anything from my friends halloween party he had at his frat. Was told the next morning i was staring at a group of girls whom i then attempted to dance with and got denied, was woooooing like ric flair so much i still have no voice and it is 2 days later, ended up throwing up and passing out in the community bathroom of the frat, had my friend pick me up and carry me into his room were i passed out for about 3 hours, then finally got a ride home from my friend, tried entering my code for my garage door and that didnt work, finally had to end the night by knocking on the door to get my parents to let me in and woke up the next morning without my keys, wallet, or cell phone. So as much fun as that night was I regeret to say I will never drink four loko again but thank you for the craziest halloween night of my life!
show comments
Freebies
: Check out
SnagFreeSamples.com for free samples
of all kinds of great products.
TonyD
: Had a friend in town for a music festival. After recovering from my earlier blackout, we decided it was a good idea to each have a FourLoko and join some sort of afterparty festivities. The afterparty consisted of us sleeping on a sidewalk at the Streets of Brooklyn Bed and Breakfast.
show comments
Wilson the Hammock Man
: Need to pass out after drinking too much loko? Check out these sweet
camping hammocks
!
ohh...crap!
: me and my mates had smuggled some 4 lokos into our house (by smuggled i meen my dads a cop and there banned in england) some being 6 cans. anyways i got totally hammerd drinking 3 all in more or less 1 go's and i found myself in mcdonalds facing the manager having to explain the reason one of his tables had smashed up , and worse still dad found out and i got absolutely crapped on grounded for 2 months AND got a warning for drinkin illegal drinks. LOL!
show comments
firstexperience
: SO i decided to try four loko for my sisters bday. We went to a place where we can do a lazy river and rapids ride on the potomac river. We got on the lazy river part which was about and hour and half, ended up drinking 2 four lokos 1 before we started and one during. I dont remember getting off my tube for the lazy river part. We ate lunch and then did the rapids part. I dont remember any of this and some how got lost and the first thing i remembered was partying with a bunch of people on this one rock of the river. I asked them what time it was and he said 7:30 at night. The buses from the rapids last come around 5:00 so i had been missing for over 2 hours. My tube was completely deflated and had to have one of the guys blow it up for me and so i then float down the river by myself and go through the woods, lost as shit, no sandals either just my lifevest and inner tube and walk around lost for god knows how long and then a pregnant lady was kind enough to take me back to the place which was 10 mins away, and mean while they had called the police and had rescue teams out looking for me! my mom thought i died. So ridiculous
show comments
uh oh too loko
: My first time ever having a four loko i decided to use it as my chaser for my vodka shots during a pregame. we left the pre-game at 830pm around 1030pm my roommate's and some mutual friend came to our apartment and one of our friends decided to just go use my bathroom. They found me completely naked from the bottom down passed out on my face. I had passed out while using the bathroom and just fell to the ground...when they tried to wake me i just had said i wanted to stay on the ground so they left me there. however i woke up the morning fully dressed in my pjs and in my bed..never ever will i chase vodka with a loko again
show comments
drunkenslutTK
: one nightt i did the 4loko challenge and drank 4 four lokos, ended in up an abandoned house on my knees suckin my ex boyfreinds dick while on the phone with my current boyfreind telling him hold on "i got a dick in my mouth, i love you" infront of all my freinds. and then my boyfreinds mom came out to the neighborhood and tried to fight the dude whos dick i was sucking, when i tried to block her hit she pushed me over a skateboard onto a road that had just got paved, till this day, three months later, i still have tar stuck to my foot. thanks four loko!
show comments
missLioness
: Went to a friends house, he decided to introduce me to FourLoko's. I drank half of one, decided to give him a 2 & a half hour massage. Now he always hits me up for massages. Of course FourLokos should never be banned from these Magic Hands. xo
show comments
UniversityMisc
: Me and my boy Bert were throwin back 4lokos when our boy Jeep Brah came by and we hopped in to go pick up some bitches and shit. anyway the Earth blew up and then the big bang happened and I had to ask if someone really is the first to be the most undecided look like?
show comments
Share Your Story