Check out this new app: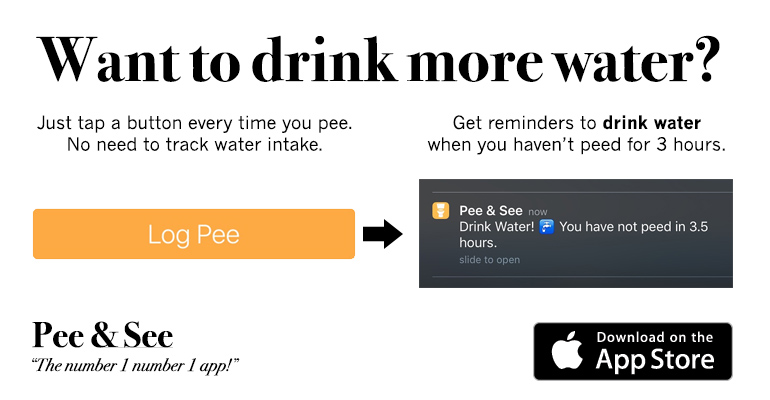 Here are some Loko Stories:
Bluntz
: My first 4loko story, got 24s, 40s and 4Lokos, drink 24+40s, then me and a buddy go to get more lokos and meet up with more people. We get to a park and start drinking, cops start to follow us so I run like hell to my narby friends house, turns out my friends parents arent home (!) so we all get to drink our lokos in a house instead of freezing outside. Eventually we leave and go to micky Ds, huge ass crowd of people, I bail as 5 cop cars show up to raid shit, so then I go chill at my friends house with more drinkin lol so while we're drinking his mom comes down and starts buggin out at us, while drunk im able to hide all the shit and save our asses, his dad drives me home while im still drunk so now at my home, still mad buzzed up on loko and brew.
show comments
bigraab
: four loko...where do i start one fine night at my house at school i felt the need to prove my manhood. After drinking one blueraspberry loko i decided to fill up another and take it down through the beer bong. This promptly triggered 2 more beer bongs one filled with a mixture of beer and 2 shots of vlad. After waking up in someone elses clothes i was quickly made aware of my actions the night before with a video my friend showed me, Which included 5 minutes of me walking around butt naked and a beer pong slam dunk in which i slid off the table and broke my ass on the firplace.. i still have the scar to this day. Thanks for the memories 4loko
show comments
Live Webcam
: Check out this
Armory Square, Syracuse webcam
on a Friday or Saturday night to see some interesting stuff!
gayorstraight
: Decided last weekend I was gonna try my first fourloko, hoping it wouldn't give me a heart attack. I had a few shots of ciroc and two beers (i'm a 22 year old girl weighing 130 lbs). I then start on the uva four loko, pretty tasty if you ask me. I see a boy I think is incredibly dreamy. My gay friend and i go to talk to him, I am talking to someone else, my friend says something, i turn around, dreamy boy starts making out with me. I go with it. Later find out he is gay! Later on realize I am at an all gay party. Cops come, I don't care, I'm 22, all you underagers can get in trouble. End up laying in the bathroom with dreamy gay boy using toilet paper as a pillow we are so drunk. Friend and I leave, he decides to drive to sheetz, terrible choice. I spill mac and cheese anywhere and everywhere. End up calling my ex boyfriend i haven't dated in two years at 3:30am and making a total ass out of myself (he answered). Wake up the next day feeling like my brain has turned to mush, only to find out that I ended up making out with TWO MORE GAY BOYS. I dunno what the deal is with me and gay boys, but apparently they can't stay away. Thank you four loko, for making irresistable to boys that will never be attracted to me. score.
show comments
Freebies
: Check out
SnagFreeSamples.com for free samples
of all kinds of great products.
queenM
: drank 3 four lokos and 7 shots of alize and woke up with only my jewlery on someone's back deck
show comments
Wilson the Hammock Man
: Need to pass out after drinking too much loko? Check out these sweet
camping hammocks
!
half-lokod
: Drank a loko and 1.5 forties and went to get my dance on at my colleges dance party. Ended up trying to give my straight male friend a hickey...twice!
show comments
smoKING
: SO MY dude chugs some lokos and falls off really bad. we did cpr on him in the middle of the sreet and then chased him down the street to our old high school after we find out he dosnt like cpr. anyway his cousin was like we need to put him to sleep cuz he wil b to crazy. so while i ditracted the drunk with a piece of cardbord his cousin sneak attacks a choke hold on him and knocks him out!passed out on the ground we wait 3o mins to make sure he was out. this was a 2 in the mourning i later find out he woke up at five stole some baked goods and went to church and went to sleep in the pew like angel i dont mess with lokos i just watch there byproduct ...smoke weed
show comments
AlliAnn
: More or less this is for my friends. Im a veteren wit the stuff. Bout 1 fourloko plus many shots, my 2 130 lbs twin friends started to argue. This got to the point of physical violence to which I had to be a human straight jacket for one of them. this was over who hated one of their ex's more...needless to say i had blood all over my pants and it was bout 5am by the time we got to bed....gosh i LOVE fourloko!!
show comments
DUB
: So on a random Thursday night me and a couple of my friends(one who happens to work for 4 Loko) decide we didn't have nothing else to do so we were going to grab two 4 Lokos apiece. After about one and a half and a couple shots of Cuervo that's when I said to myself "I'm not going to make it". I ended up falling asleep at my friends house, which I don't remember and waking up a couple hours later. When I woke up all I saw was blood on the sheets from my knee being busted and my friend comes in the room and says "what the hell happened last night it sound like you fell into something". I didn't know what she was talking about because I don't remember even getting up. Then I decide to get out the bed and stand up and that's when I realize my fuckin shin is swollen, my knee is busted, and my ribs are bruised as shit. It hurt for me to laugh for two weeks and I still don't remember what happened......Oh yea, and supposedly I fell into some furniture and broke some shit, but I won't know how because I was banned from her house.
show comments
theybannedmyloko
: Drank two lokos, hit the bars and thought boiler makers were the best choice, got post-loked on another two lokos, called a cab, got in it, didn't know where to go, got dropped off at a grocery store at 5am, looking for more loko. Went in the back of the store, walked out the emergency fire alarm door. All alarm hell was breaking loose. For some reason walked BACK into the front of the store where the manager found me, we yelled at each other. I stormed off feeling like I did nothing wrong. Walked home. Woke up the next night and it took me the next five hours to start remembering anything of the night before. Thank you loko. You will be missed.
show comments
LOKO Run
: I go to Texas Tech University. My friends and I decided to get drunk and go climb the Will Rogers Statue by Memorial Circle. I decided to prepare for the adventure with 2 Lokos. It was around 1am and we were going to go to a bar and then go to the statue after. Because of the caffeine in the Lokos, I decided running to the bar would be a good idea. Apparently the Lokos affected my ability to see the curb, missing it, and eating shit off the curb. Had to go to the ER for a severely sprained ankle. I'm now on crutches for at least 2 weeks.
show comments
Share Your Story