Check out this new app: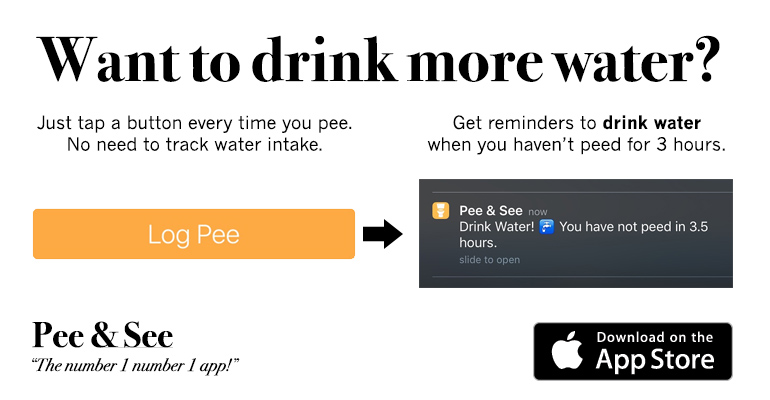 Here are some Loko Stories:
Diesel
: Driving to a pregame and then party, no food in stomach: time to get loko. On the last 15 minutes of my drive, I decided to get ocho crazy. Tunes started getting louder, and by the time I got to the pregame, I was 4 crazy. By the time we finish pregaming and get to the party, I am ocho crazy + some shots. Next thing I know, I am taking patron shots with some blonde chicks and next thing I know, I wake up on my friend's couch with some girls' panties in my pocket and a sandwich in hand, dirt all over my pants and shirt and some scratches on my back. Hmmmm, now what happened to my hat?
show comments
moatshark
: I've never tried four loco. After reading some of this shit, I don't think I ever will. (I know some of it is bullshit). The thought of being totally out of control just doesn't do anything for me. My brother was into pot and alcohol. Trouble followed that dude everywhere he went. Why do people want to drive after they get wasted? Once somebody gets killed it's too late for "I'm sorry".
show comments
Live Webcam
: Check out this
Armory Square, Syracuse webcam
on a Friday or Saturday night to see some interesting stuff!
mshs blowes cock
: I went to school on wednesday after drinking a whole can of four loko, threw up in the bathroom, shit on the floor and yelled at a dumb bitch teacher named mrs hershey. weather or not its loko MSHS fucking sucks and the teachers blow cock!!!
show comments
Freebies
: Check out
SnagFreeSamples.com for free samples
of all kinds of great products.
Generic Faithful
: ??? ??? ?????? ???????? ????????? ???? ??????? ????? ?? ?????? ???????? ???? ????? ?????. ???? ????? ?? ????? ?? ??????? ??? ??? ??????! ??? ?????? ?? ?? ???? ??? ????? ??? ????????!
show comments
Wilson the Hammock Man
: Need to pass out after drinking too much loko? Check out these sweet
camping hammocks
!
Bambino
: So it ws normal day an all, a nigga just got some head from one of the baggest bitches, forreal thank god we was drunk or she woulda never put that bag over he head. Then she called up her homegirl. She was a BAD bitch. I wiped out my dick after recovery and she was swangin on that 4loko with us. The baggest bitch, was knocked at this point, but the bad bitch, she rode the dick like a champ, sucked the dick like a champ, and swallow the nut from my dick. 4loko, that natural afrodisiac haha
show comments
lemon lime
: fours to the floor... and a few fat chicks on the way down
show comments
TooLoko
: So I've never been a heavy drinker. It was Halloween night at a party, and my friend bought me a Four Loko. The last thing I remember was the world spinning and waking up in my bed the next morning. Videos reveal me spinning around, falling on my face more than once, crying for my mom, and me "running" from the "cops" (who turned out to be my sister). no more lokos for me!
show comments
WTFhappened>??
: My story starts out with me buying five four lokos. I had never drank them before and had no idea that five was so much. I went to a buddys house where i finished all five playing good ole loko pong. After that i drank some beers and what not, then the fun began. I remember nothing for the next five or six hours. I started by looking for a bigger party and found one down the street that was a black fraterntity party. Now, consider I am a white guy who lives in Alabama. I left my friends house telling no one and walked to the party that was a street over. I entered the party by talking shit to them and making fun of their fraternity. My friends who were still across the street at my friends house realized i was gone and went looking for me. They found my dumbass on the front porch of this fraternity surrounded by people whom i kept yelling at and oh yeah i was the ONLY white person there. Needless to say they my friends got me off the porch and forced me to go back to their house. Now, their house is also a street down from the police station and in my drunkin state i took the chance of a lifetime. I took off up the road running wildly toward the cop station waving my arms. A policeman pulled next to me and put me in the copcar. My friends watching from their house now think i am in jail. They were extremly upset and called many people trying to gather money to bail me out. I somehow talked my way out of it by saying that i was a pledge for the dry fraternity on campus and told the cop it was my first time drinking. The dumbass cop buys it and takes me to their fraternity house. I then call my friends who were worried sick about me and tell them to come get me. I then go back to a friends and finally get some sleep. I wake up the next morning remebering absolutely NOTHING that happened, with no memory talking to any cop, going to any party or anything. I lost my cell phone, lost a shoe, 100$ was stolen from me, i somehow had aa differernt shirt on which still can not be figured out where it came from. I felt horrible and went to the doc to findf out i had a concussion and felt so bad i missed homecoming weekend at my college. Needless to say it was one hell of a night
show comments
HawkLoko
: I popped open a can of Cranberry Lemonade. I offered my friends a sip. They proclaimed it tasted like death. I said to hell with them and consumed the rest of the 20 ounces on the spot. I don't remember what happened for the next couple minutes except that my hand was gashed and bloody when I came to. I couldn't stand up straight, so people forced me to sit down and drink water. I apparently didn't have enough motor control to hold that because more H20 ended up on me than in me. I walked a couple blocks to the tailgate when I was feeling more coordinated. I bent down to tie my shoe and couldn't get back up. After a recovery that stretched for eons, I advanced toward the aroma of grilled food. When I got to the tailgate, I staggered up to the line and started piling burgers on my plate. Literally every time I put a hamburger on my plate, it would fall to the ground without me noticing. I would look at the plate and wonder WTF why food disappeared to. I would then proceed to grab another one. I must have dropped my food too much because the staff eventually refused to serve me more. The story isn't over though. Eight hours later, with a pounding headache from the first Four Loko, I went to the bars. They don't serve Four Loko so you know that wasn't an exciting time. The fun didn't start until the afterparty, where I had two more Lokos. Needless to say, I was up until 7AM and accomplished nothing that whole time. At this point, I had the choice of going to sleep or shooting handguns all day. You know what my impaired judgment led me to do. When we stopped at a crowded gas station, I was still smashed enough to get out of the car and drunk dance while the meter ticked. I was trying not to puke on the ride to the pistol match. I don't really remember all that much about what happened aftewards. I was told I put two hundred rounds of ammo downrange and was bitched out for my poor safety habits. Apparently you're not supposed to have your finger on the trigger while running, especially not if you're wasted to oblivion. It's a fucking miracle I didn't somehow blow my own leg off. I'm done with 4L. Who wants the 30 cans in my fridge?
show comments
yoyoyoyo
: last year about 6 of my friends and I each had a four loko or two. It was our last night in college and we decided it would be genius to break onto the roof (our dorm is about 12 stories high looking over the city of Philly), haul up 5 mattresses from the dorm and as many blankets as we could. We then shuffled those up another 40 foot wall using a fucking tiny ass ladder -- I really still have no idea how we did this -- and got onto an even HIGHER platform. Set up the mattresses, got stoned, watched the sunrise. Was all gravy till we realized the dormitory across from us could see us perfectly at 6am... needless to say we threw everything off the side of the building and ran for it.
show comments
Share Your Story