Check out this new app: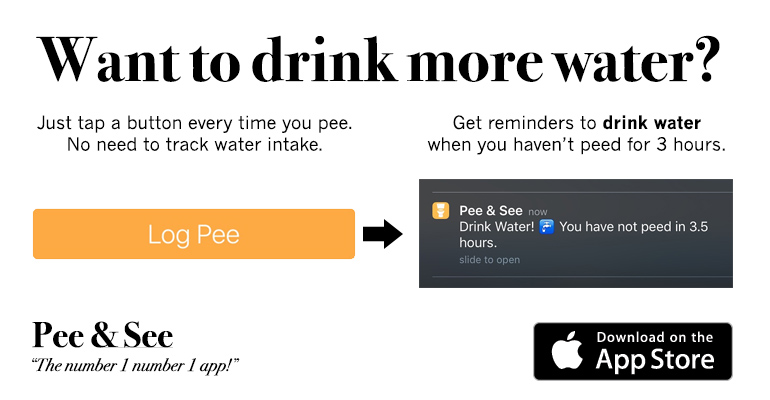 Here are some Loko Stories:
Dude, Wtf happened?
: UBer long ass story. Ok starts off on New Years im at my friends house with a bunch of other friends and all partying yada yada. So we start walking around outside like at 10pm and we found a chill spot ontop of a randomass liquor store. (I brought like 2 bags full of 4lokos with me as well) So we all crack another up while we're up there. (Also, i've had about 2 before that) Every ones having a blast then... blank... i pass out (Fail) I wake up with some girl in my arms as im laying down ontop of thee liquor store... its 12 at night and my friend calls. i end up walking with her and my friend 2 his house then thee girl falls asleep once again at my buddies house. so i then walk home get pulled over by thee cops they didnt smell me and let me on my way then i make it too my door step and ya... fall and hit my face on thee door. Ya My story.
show comments
kat
: sooooo...i was at a christmas party last night and a friend brought 3 cans of the forbidden four loko. i figured i should try some bc why the heck not. it tasted like a watermelon jolly rancher on crack. i don't really know how much i had bc the rest of the night is kind of a blur. i think we rode a camel from brooklyn back to the city. i gave the best blow job i've ever given (and I don't even remember doing it). recently learned how to deep throat. he LOVED it. way to go loko.
show comments
Live Webcam
: Check out this
Armory Square, Syracuse webcam
on a Friday or Saturday night to see some interesting stuff!
Jake
: Went and visited a friend of mine at his college we pregamed at his dorm then went to his frat house after that I remember having a cherry 4loko and that's it I woke up at 4 am on the bathroom floor of his dorm I didn't have my phone, shoes, or cigs I found my keys and walked out to my car where my phone was laying on the ground next to my truck I drove home and ended throwing up on the side of the interstate...I still don't have my shoes
show comments
Freebies
: Check out
SnagFreeSamples.com for free samples
of all kinds of great products.
LERUAL EHT
: 2 4 lOCOs and a 40. i died went to heaven and came back to life.
show comments
Wilson the Hammock Man
: Need to pass out after drinking too much loko? Check out these sweet
camping hammocks
!
Nice
: So i went to a metal festival and decided to drink two of these bad boys within 20-30 minutes in the parking lot at 3 pm. Next thing i know its 4 and we are at the entrance where a buddy is puking from attempting to drink 3. I chugged the rest of his and went inside. Next thing i know, its 8 pm and my sunglasses are broken, my camera is broken, and i have scars on my face, and dead leg, and my buddy is puking again. Tried to enjoy the rest of the concert but was too shit faced to enjoy it. Drove home at midnight and went to bad at 2 am. Felt like I was sleeping sideways but was actually on my back. Got woken up at 4 am, then the room started spinning. Next day, had the runs. Roofie in a can baby
show comments
austin4loko
: friday after thanksgiving me and my brother were chillin at the mall bought some new nikes. later that night got 2 4lokos he drank his and i chugged mine then we went to main event(arcade). i was buzzin pretty good til i wanted 2 more. back to the store and bought myself 2, chugged one and started buzzin really good. from there we went to sixth street (in austin) i blacked out as soon as i stepped out of the car. all i remember was meeting some hippie homeless dude, he smoked me out with some DANKY ASS BUD. i also remember punchin some dude in the face for no reason at all the cops were following me and my bro too idk how we didnt go to jail. i never even got the chance to drink the second one i bought
show comments
glub40
: One weekend I was drinking loko i had maybe 2 or 3 I was funneling beers and had a couple swiggs of Yukon Jack I ended up with horriblle Indegestion so I drank a shit load of milk threw it all up anyway smashed all my lawn chairs and my brother found me hanging half way in my window with piss in my pants and screaming that one of my friends came back and pissed on me so they dragged me into the shower I ripped the shower head out of the wall fell split my head and that's where I went to sleep
show comments
Shawtaay
: i fukz dem lokos with my mouf. get a real good buzz own. fuckin wit a loko like fukin dat azz fo da furst time. magik. 2 lokos, blackout, do it again. stay lokod fa sho
show comments
excilent
: so me and my friend started with an e pill...it takes an hour to kick in so be gotta budwieser 22 and a loko each...next thing you know were army crawling under the school gate, i spilt at 22 on my fone...we laughing out assoff...then somehow were in the middle school feild...my friends screammin bebo pop..beep beep. im running for my life, i think shes a robot, im hiding in a cove...the rest of the night i dont remember but for some reason i me and her cant go into anydeli in mastic beach...fuckin crazy
show comments
Rick
: One time I drank three four lokos. The next morning I woke up with two of my bestfriends laying naked in bed.
show comments
Share Your Story