Check out this new app: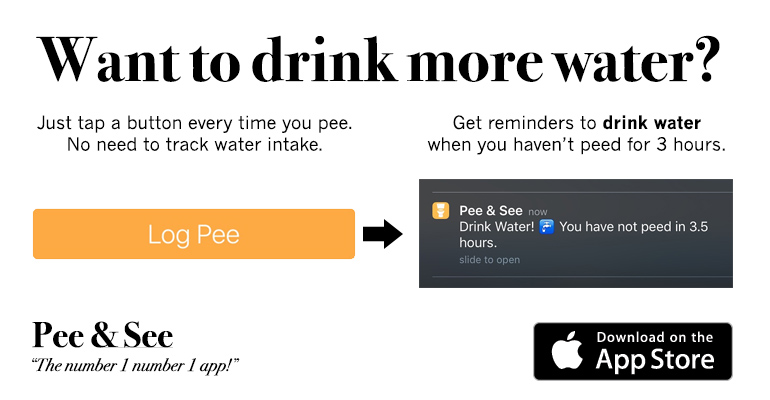 Here are some Loko Stories:
J-Na Na Nasssty
: the other night me and Rambo drank some loko and then we raped "The Most Awesome People Ever" in some Canasta...16,015 to 5,895...did we break it?...did...did...did we break it? ...new record?...i'm just sayin...
show comments
The Kid Curtis
: Pre-gamed hard with a four loko and plenty of shots before going to a Miami club. I preceded to use my fake ID to get in and sneak a bottle of captain Morgan in with me. From there, I blacked out, the next thing I remember is waking up on the couch of a friend's apartment. My buddy told me that I ended up throwing up in the girl's bathroom and then tried hopping on a frat bus.
show comments
Live Webcam
: Check out this
Armory Square, Syracuse webcam
on a Friday or Saturday night to see some interesting stuff!
Ragin' Coleman
: my friend and I drank chugged a couple beers, then drank a four loko each openly in public on the hour long train ride to Boston, just sipping on them. By the time we got to South Station we were fucked, took 5 minute pisses, and got lost on the streets of Boston for an hour and a half. We asked everyone on the street for directions, pissed on dumpsters in creepy alleyways, and went in every store on Newburry St. hammered out of our minds. I could also feel the taurine and caffeine fucking with my heart on top of this crazy drunk. We went to Boston University for a few hours and started our next four loko. We finished those cans once again on the train to have the conductor tell us he would hand us over the police on the next stop if we were drinking. We chugged them anyways. I was up the whole night when I got back to my school and had the worst hangover ever. Four Loko Es No Joko.
show comments
Freebies
: Check out
SnagFreeSamples.com for free samples
of all kinds of great products.
broken..
: It was the first night me and my ex boyfriend(boyfriend at the time) ever tried Four Lokos together;; the most I ever drank was 1 and it gave me a pretty good buzz so we bought 2 a piece. The first one I drank down in about 10 minutes and then proceeded to drink down the second one in about 5. After that it gets a little fuzzy;; I went upstairs to go to the bathroom and fell in the bathtub;; didn't realize it til my ex came upstairs to see what happened;; turned out the shower curtain came out of the wall and then I'm told I wouldn't let him go to bed until he laid me;; I told him a lot of raunchy things and woke up the next morning with no recolection of what happened
show comments
Wilson the Hammock Man
: Need to pass out after drinking too much loko? Check out these sweet
camping hammocks
!
John Alveraz
: It was my 21st birthday. well to be more accurate it was the day before but we were partying that night. I got a loki as we call it and continued off to the bars. I got to one bar before that loki hit me like a bullet through jello. The rest of the night I was dragged to and from bars, while continuing to take shots/drink beer. I woke up the next morning with very little time to get ready for a test, walked to class, failed the test. I mean lowest grade in the class failed. Damn you loki, the nectar of your juice has screwed me over hardcore
show comments
mesoloko
: drank half of a four loko and ended up suckin a dick
show comments
TacosTacosTacos
: Me n my GF were drinkin 4 loko, I think we both had 2 and were probably arleady buzzed off Carlo Rossi (that cheap wine that come in a big ass jug). Uhm. I just remember we had sex, or at least attempted too, since I woke up around 4am naked on the floor next too my GF who was also passed out naked. Luckily I woke up when I did cause my head was down by her ass, and as soon as I got up she started too piss the bed. Or maybe she did piss on me and that's why I woke up? Hmmmmmm I'm not sure. More probably happened that night, but that's all I can recall.
show comments
ChaseBOSS
: so i drank two lokos after spiking them with vodka. apparently i tried to fight five innocent bystanders because my pizza was taking too long at rocco's and i punched the taillight out of cars in front of a bar. this was all after i ran into zac efron on bourbon street and tried to get him to party with us. at least he showed some love and gave me a high five followed by a pound and laughed at my drunkeness.
show comments
a 4LOKO PRO
: STOP IT I MEAN YOU DRINK FOUR LOKO AN MIX IT WITH A MILLION OTHER DRINKS OF COURSE YOU ARE GOING TO BE SICK AND HUNG OVER I MEAN IT HAPPENS WITH ALL LIQUOR ALL I CAN SAY STOP MIXING THE FOUR LOKO AND ENJOY THE GREAT TASTE ITS REALLY NOT THAT BAD
show comments
Our Friend Hines
: So NYC is banning fourloko (I wonder why?) So now me and my boys had to try it. Only we can't find it anywhere. Its 1 in the morning store to store looking for it. We finally get one each, and are walking down the street drinking them in brown paper bags. That very corner, the cops roll up. I try and toss mine and some of the guys duck behind a phone booth but by the end of it 5 cop cars lights and sirens flashing are handing out tickets to everyone! So fuck you can of four loko, You cost me sixty bucks and didn't even get buzzed!
show comments
Share Your Story