Check out this new app: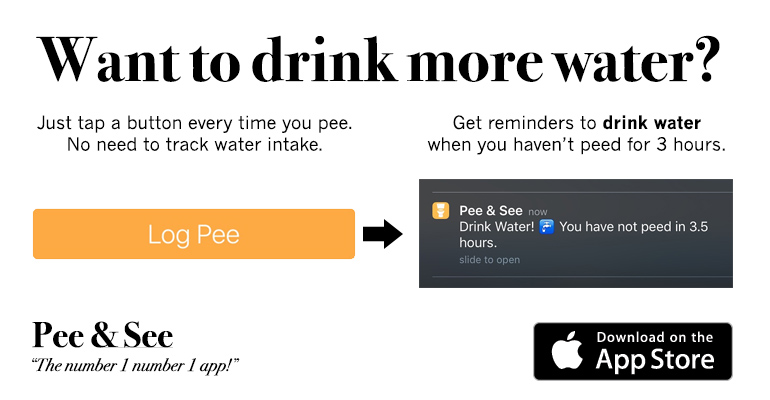 Here are some Loko Stories:
thatchick
: so it was my friends 21st and he decided to come to wvu for the weekend. thought i'd pick up a couple lokos and bring them over. i decided instead of the usual one loko i'd go for two tonight. not only did i drink two four lokos but i beer bonged them over a 45 minute time period. needless to say i dont remember anything after 9pm that night. let a sober kid i just met that night at the party drive my car/me home. apparently got little caesars with all the guys. and woke up at 5am with no recollection of that night with a garbage can full of puke next to my bed. i got up and went to the bathroom and the shower curtain and rod were in the bathtub. i went downstairs to see my friend who was staying on my couch that night and asked her what the hell happened. she said "do you really not remember anything?" clearly she has never had any loko experience. and clearly i drank way more than my friend on his own 21st birthday.
show comments
WTFloko
: I tried four loko for the first time by downing a full can of the grape and then half a can of watermelon. that same day i was also gifted a large supply of piercing needles. next thing i know i've got 30 needles sticking out of my arm working my way up to my shoulder blade while drunk texting some of my best clients pictures of my bloody pierced arm. completely horrified my girlfriend and spent the next day feeling like death warmed over and the next week with piercing scars all the way up my left arm. love you loko!
show comments
Live Webcam
: Check out this
Armory Square, Syracuse webcam
on a Friday or Saturday night to see some interesting stuff!
Johnny boy
: I drank 3 4 Lokos before we went on a trip to a native american burial ground. I was wasted and just stumbled about hitting off things (like the shrines and tributes etc). I started to sober up a bit so without thinking I downed another in seconds! Before long I was literally 'skull fucking' long since dead chief crazy horse. But the weirdest part.....the really weirdest part of it all.....I've been getting paranormal activity at my house since that day and its really messing with my head, don't know how much longer i can take this...... Still worth it though!
show comments
Freebies
: Check out
SnagFreeSamples.com for free samples
of all kinds of great products.
Sara
: had some lokos with the girls.....decided to drive to a different state for a party... at 10pm when i had court at 7am the next day for fighting my boyfriends ex girlfriend a while ago. We got to Pennsylvania completely loko, after a few more lokos me and the girls decided to go in the bathroom and have a naked photoshoot.... then i got in a fight with a guy. PUNCHED HIS FACE... severely broke my hand. Next day i had to explain to my judge and lawyer why i am showing up to court. wasted with a swollen and broken fist... I STILL LOVE YOU LOKO <3
show comments
Wilson the Hammock Man
: Need to pass out after drinking too much loko? Check out these sweet
camping hammocks
!
fire-loko
: Was at bonfire, drank 2 four lokos within 2 hours, was hammered but still coherent, alive, talking, and not blacked out. Decided to be a boss and drink that third one. Got half way through before I puked everywhere around the fire pit I was at. Friends had to take care of me from there.
show comments
OttosMom
: 4Loko is about to be banned in New York so you know I had to try me some. I split one (yes, just 1 can) of the purple flavor with a friend and almost immediately lost all sense of space and time. I ended up back in my hotel room an hour later having tweeted the word "poop" for no reason & chowing down on room service sauteed spinach and a turkey burger with a fried egg on top. Weird choices but who knows what I was up to while under the 4Loko influence, even if it was really only 2Loko since I only drank 1/2.
show comments
J
: Chugged half a lemonade Loko, filled it to the top with a tall boy of Bud Light Lime (awesome combo btw), chugged that, finished off the other half of the BLL, and proceeded to sprint through Penn Station for half an hour while being chased by Pac-Man (I was the orange ghost). Then once I hit the streets, I did a dolphin dive onto two girls, ran into a sidewalk under construction gate and tore up my palm, and hit on a girl dressed as Barbie for about an hour. I love you Halloween. I love you Loko.
show comments
Charlie Manson
: I was bringing a case of tall, frosty Four Lokos to a party at Roman Polanski's house when I stopped off on the side of the road to drink one. I don't remember what the fuck happened after that!
show comments
DGFL
: My sister told me about loco saying it was crazy and i should try it but only drink one because it really screws you up.. So hof coures me and my best friend drink 2 and a half plus beers just to prove her wrong that they were really not bad.. Last thing i remember was falling asleep in a chair and before i fell asleep i was screaming i am sleeping in a lady gaga chair ! When I woke up I woke up with a sprained ackle and cuts all over my face.. And to top it 5 of my friends told me i showed up at there partys and they all had diff partys .. I <3 4loco
show comments
4CraziesMeech
: after 2 4Crazies, a "moose juice", 2 jack and cokes...apparently screamed my friends name from a block away like a psycho, didnt know how i drove home, woke up fully clothed and a brand new iphone in my purse. I LOVE 4LOKOS!!
show comments
Share Your Story