Check out this new app: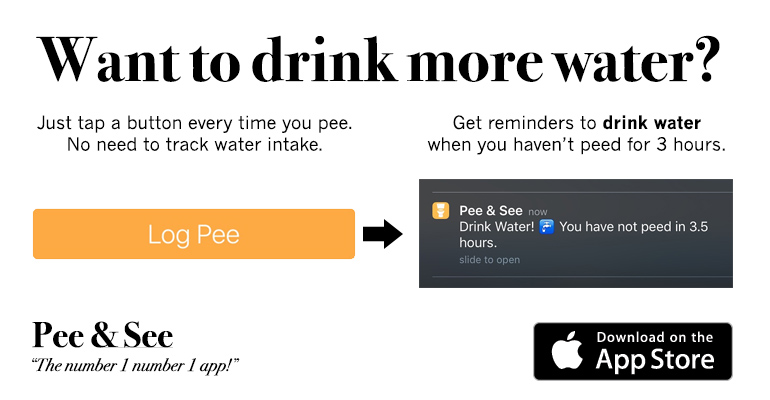 Here are some Loko Stories:
pootie tang
: One day I was chillin wit my homeboy rob, he be like yo I got these fuckin lokos man lets get throooowed. I's all liek "fuck yea ma niqqa". We wanted to get throwed quick so we both beer bonged 2 of them hoes. Right after tha niqqa rob finished his second one he started pukin man it looked like a god damn fire hose of straight purple loko. I saw dis and I started pukin bc I had already finished my 2. Man we both sat there pukin back and forth, he would see me puke and he'd puke more and visa versa. We ended up havin to go get more lokos and then we hit up this skany hoe we know and she came and blew us both and then we gave her a loko from the beer bong and SHE STARTED PUKIN TOO. Then i started pukin bc that bitches puke was nasty, it had jizz and purple loko all mixed up and it stank. Rob kicked me and that skanky hoe out and so we went back to my crib and banged. Now I gotta baby on the way with this hoe thanks to that god damn loko. Ill prob be goin on maury soon so look out for me, i gotta grill and I look like pootie tang.
show comments
blondiiie
: A group of my friends and i decided to drink some four lokos on a random tuesday night for the first time..we each got 3, being 120 pounds i had no idea what i was in store for.First one down started feeling good bein a little loud talkin shit even thought i had no idea what i was saying..at all.Started to drink the second one half way gone i was fighting people off, a hott mess, couldnt stand. Finished the second one let my friend with no license drive to the gas station, got to the gas station did almost 100$ worth of scratch offs on the table at the gas station while screaming at the clerk,ate 2 chili cheese dogs,2 sponge bob icecreams, one of which was all down the front of me.Blacked completly the fuck out afterwards. Woke up in the guest room looking for my clothes...heard plenty stories from my friends the next morning..FUCK FOUR LOKO.
show comments
Live Webcam
: Check out this
Armory Square, Syracuse webcam
on a Friday or Saturday night to see some interesting stuff!
CMUDrinks
: Had a couple Four Locos, and me and my friend proceeded to race one another, down the stairs, in a somersault contest. Let's just say I have rug burn in places I didn't know I could get them at. TFM.
show comments
Freebies
: Check out
SnagFreeSamples.com for free samples
of all kinds of great products.
Lizgrass
: Got wasted with my roommate, THEN started on the Four Loko. The next morning, I saw two wet towels on the bathroom floor. I said to him, "Did we take a shower?" and he said, "I don't know, I think so." And I said, "Together?" He's really hot, so I wish I could remember that shower!!
show comments
Wilson the Hammock Man
: Need to pass out after drinking too much loko? Check out these sweet
camping hammocks
!
A
: i drank 2 4lokos, went to a party, fell down the stairs, on the walk home I saw a parked motorcycle and jumped on it. It fell over and hit a car and the handle bars broke off.. I then ran away zig zagging through the blocks so no one could find me
show comments
4lokoridah
: so me and a friend volunteered to help out a church on doing their bike valet for their festival. we got there at 8 in the morning finished setting up by 9 so after that we had nothing to do until the festival started so we decided to by 4lokos. we both drank 3 all i remember is waking up in a car outside of the festival at 6p.m in the middle of a hotbox session outside of the church FML
show comments
bad times
: i drank about 2 four lokos and went to a bar with my buddy who was driving. we went to meet up with some girl he knew that was bartending, but it was an empty bar. i was bored and proceeded to drink a pitcher of bud by myself. we left the bar at 3, and there was a huge pile of dirt out side the bar, so i decided to do flips into it. then we got in the car, and my buddy was a little drunk so he decided to take backroads in a neighborhood, i found a jagged peice of metal in his car, and decided to get out of the car and throw it at a parked car. there were people in it. we sped off and went to turn onto the main road. he turned into the oncoming left turn lane and then hopped the divider, but there was a cop behind us who pulled us over. he gave him all the sobriety test, and he blew a .12. i thought i was fine, but it turned out the people i had thrown the metal thing at their car at had called the cops and id'd me. so we both went to jail. my friend got a dwi and i got a felony criminal mischief charge. eventually it go dropped to disorderly conduct, but four loko will fuck up your shit.
show comments
eastwickloko
: I think I had more than 2 4lokos but then again i dont remember. Told a fat chick i would rock her world ... passed out ... woke up in a bathroom with a naked fat girl that i face fucked on the floor of the bathroom ... ran out the bathroom in horror then passed out again ... I ended up in my Brooklyn dorm ( i was originally at lower manhattan ) waking up to a smelly naked fat girl in my bed and me with only boxers on and my roommate laughing at me ... tried to get out bed and forgot it was the beds high above the ground and fell ... Fat girl said i did not use a condom ... Me and 4loko have a love hate relationship
show comments
jimbob
: After drinking loko, I went out to the club with my boys, had a good night and took home two girls to my place. Did I bang any of them? .... No. But I did wake up naked covered in my own piss and vom
show comments
PSU Party times
: Drank 3 4Locos while playing pong. After blacking out i awoke the next morning to find myself on a couch in different clothes than i remember being in. I was later told that I made out with two girls in front of my girlfriend at the time (hasn't talked to me since), and later puked on the bathroom floor next to my passed out ex-girlfriend. Id say it was a good night.
show comments
Share Your Story