Check out this new app: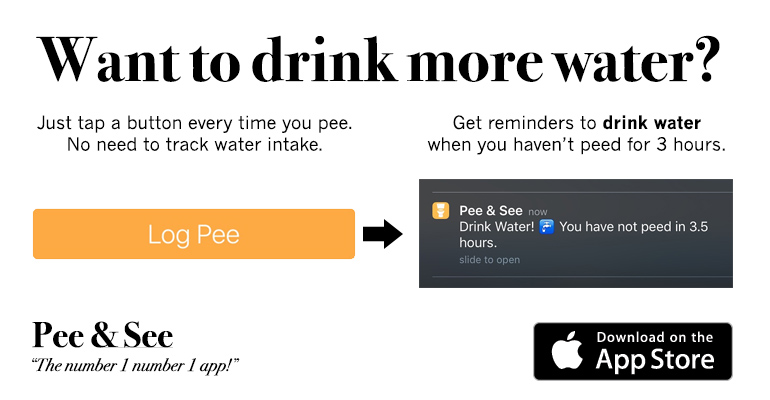 Here are some Loko Stories:
Walktogetherock
: I made loko bombs with orange vodka and cranberry lemonade. Then drank them with friends and didn't puke. TOP THAT NERDS!!!!
show comments
No Pants Policy
: My buddy and I got 4 cans of four loko and drank two each. We proceeded to the bars to take two shots each of crown. I felt great. i was having a wonderful time until I was put in an armchair. The arm chair sucked so I got up and rolled again. People were not impressed. Apparently I told my buddies future sister in law that I was going to fuck the shit out her that night. Again,, people were not impressed. The least so was her mother who was standing next to her. Afterward I proceeded back to the bar to take another crown shot. I gave her my metro card to swipe and it obviously didn't work. I began to yell at her while simultaneously pissing myself in the middle of the bar. I was then drug out my the bouncer who beat the shit out of me. It was cool. Afterwards everything began to really suck. I couldn't get a ride home for like 5 minutes and then when I got home my model girlfriend was asleep but woke up and wanted to have crazy sex. I wanted to go to sleep but she just started giving me this amazing blowjob...like the kind where she sucks great on your balls and has no gag reflex, it was awesome, anyway, I ended up having to stay up with her all night. RegardlessI just want to say that through all of it
show comments
Live Webcam
: Check out this
Armory Square, Syracuse webcam
on a Friday or Saturday night to see some interesting stuff!
locohype
: I downed 3 Lokos tonight + MANY beers, and think that the lightweights have ruined it for everyone! Yes, I like the "different" buzz (tried it for the 1st time because it is being banned in my state), I think many people would enjoy this, but it seems that some users have no self-control or responsibility in their lives. My story may not be funny, but it is reality...
show comments
Freebies
: Check out
SnagFreeSamples.com for free samples
of all kinds of great products.
JS
: I experienced my first time being blacked out on Four Loko this past Saturday, and I'm still feeling the repercussions. Drinking nearly two full ones and downing shots of Bernett's led to the following: kissing my gay friend repetitively, calling other guys my boyfriend in front of my actual boyfriend, attempting to drink bong water twice, and screaming at the top of my lungs about how I can't make myself throw up. My last memory is being at one of my friend's apartments, and I woke up at five in the morning on another friend's couch. I woke up to a bruised collarbone, face, and arm. Four Loko deserves to be banned, fuuuck.
show comments
Wilson the Hammock Man
: Need to pass out after drinking too much loko? Check out these sweet
camping hammocks
!
Yep
: idk i drink at least a loko a day if not 2-3. chugging it all gets me drunk as shiiiiiit and then, of course it generally ends up with a lack of my morals and or blacking out ;)
show comments
DONTGETJERRIED
: SO me & my best friend get back from Santa Barbara after being away for a few weeks & go to a party like normal with all the usual friends. . . and tonight we drink 4 four lokos between us . . . well i was outside with a friend while she was inside, we were separated for about an hour or so, then i realize i lost my phone, so I go inside to look for it as me & my best friend cross paths, she says shes goin into the car to wait, then Jerry decides to help me "find my phone" and convinced me it may have been in his room because thats where my best friend was. . . Long story short, I wake up the next morning to tell my best friend "I slept with Jerry last night" . . . . her response "NO YOU DIDNT!. . . . I SLEPT WITH JERRY LAST NIGHT!" baahahahahahaahahahaha dont get Jerried!
show comments
Midwest loko
: Visited Missouri state this weekend. So my bro threw a party, so of course it was lokotime. So a few people start showing up, started playing loko pong with lemonade. We won a few games in a row, so I'm one loko and 6 beers deep.Party is Chillin and there's about 60-70 there within an hour, now I'm another 6 beers deep, and I'm on a downhill slope, I then receive 2 hulks piss loko as a present for visiting. I bonged the first with all these college kids watching in awe, and I get up and say "that's how u drink pussies". Then while walkin around with my 3 loko, some chick asks me for a drink, I said" a drink for some dome and u got a deal" when she agreed, I was so shocked that it brought me to soberness long enough to realize she was some nasty black trick, so I denied her the privilege. I then went outside for a speed round on a fifth of captain, that's when I blacked out. When I came to I was mid throwing up off a balcony. My brothe comes ou when Im done and I said "alright 2 things: 1 I'ma clean my mouth out, and then were httin a bowl". So we did just that. Next morning I found out that my brother an his roomate were parked under the balcony, and they had a nice coating of pink vomit and it all froze cuz it was 10 degrees out., idk where the pink came from. And apparently I strained some dudes arm b asking him to pound it too often... Gotta love the memory loss in a can
show comments
Nj parties
: The first time i ever had four lokos was the first night i got drunk. i ended up having about 3 and a half when i get drunk off of half of one. I ended up hooking up with a guy, blacked out, threw up, cried,had great sex in a tent, walked around half naked and woke up with about 20 bug bites on me butt, about 7 hickies on my neck(1 on my boob) and a stomach ach. it was a good night but i was a intch away from never drinking four lokos again. now i drink them at every party i go to :}
show comments
Dirty Abe
: Apparently to many lokos throws off your aim while shooting zombies.
show comments
LG
: The first time I had Four Loko was at 9 am right before Lollapalooza. If Lolla was the shit before Loko....now it's the most glorious shit of all time. Lokopalooza more like it.
show comments
Share Your Story