Check out this new app: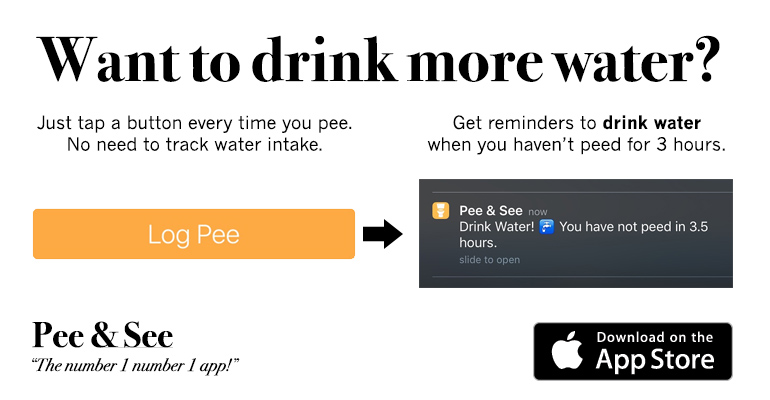 Here are some Loko Stories:
theshitshowison
: basically I was out at a party and drank and indiscernable amount of fourloko b/c we were passing several cans around and all sharing them. the night ended with my friend (male, about 6'2 and maybe 180) getting roofied and me thinking that a dormroom sink was a great place to boot. not to mention the messy clean-up after realizing that puke doesnt wash out of a sink very well
show comments
JOHNNYLOKO
: 4lokos got banned everywhere because of stupid fucks that cant control there liquor... and yes you white people!!! That get all retarded when they drink to much and end up in the ER... plain DUMB White people cant handle malt liquor. Sad but true dont get mad im only being real...
show comments
Live Webcam
: Check out this
Armory Square, Syracuse webcam
on a Friday or Saturday night to see some interesting stuff!
Sebastian
: I drank 3.... woke up with a dildo in my ass. it was incredible!!
show comments
Freebies
: Check out
SnagFreeSamples.com for free samples
of all kinds of great products.
baayter
: i drank 4 4loko in about 72 hours. did i mention i did not sleep once in that time. i do not know how it is possible. Now i am considered a statutory rapist. thanks 4loko
show comments
Wilson the Hammock Man
: Need to pass out after drinking too much loko? Check out these sweet
camping hammocks
!
TysonYuP33
: One Day I Decided to buy 4-four loko's instead of my normal 2-Fourloko's & Before the night was over i was blackedOut & My Buddy told me i went back to the store & Bought some hennessey & A 12-pack & three of us finished that & He told me i Threw The 12-pack in the Street & started Putting all my money On the Hood Of A Car while Standing in the Rain......And all i could remember about that whole day was when i woke up at home(But HOW)with my pants half way down with my phone missing its back...so i walked the way i normally do to get home & it was by the entrance gate of my house half broke WOOOOW...no more FOUR LOKO'S for Me.
show comments
Ridiculoko
: I drank one four loko followed by about 8 drinks at the bars, many of which also contained caffeine. When my friends and I reached the last drunk bus of the night, I sprinted (in my high heeled boots) in the opposite direction, screaming "FUCK THE BUS. I CAN GET HOME FASTER." My boyfriend chased be a half a mile around campus before finally tackling me and calling us a ride home. When we arrived at my apartment, I was deeply upset, took off all my clothes, sat on the floor, and began to cry about how Sarah Palin is ruining our country. I then proceeded to go onto my deck and throw an empty pot at our glass sliding doors, causing the pot to shatter. Shit.
show comments
loked
: My first experience with four loko started with me leaving a party where the neighbor was waving around a gun at all the fucked up kids and ended with me and all of my girlfriends running around naked in the local elementary school park in the sprinklers in front of all of our guy friends. Since then, everytime i've dranken four loko i've ended up publicly naked with no recollection except for the interesting photographs.
show comments
No Pants Policy
: My buddy and I got 4 cans of four loko and drank two each. We proceeded to the bars to take two shots each of crown. I felt great. i was having a wonderful time until I was put in an armchair. The arm chair sucked so I got up and rolled again. People were not impressed. Apparently I told my buddies future sister in law that I was going to fuck the shit out her that night. Again,, people were not impressed. The least so was her mother who was standing next to her. Afterward I proceeded back to the bar to take another crown shot. I gave her my metro card to swipe and it obviously didn't work. I began to yell at her while simultaneously pissing myself in the middle of the bar. I was then drug out my the bouncer who beat the shit out of me. It was cool. Afterwards everything began to really suck. I couldn't get a ride home for like 5 minutes and then when I got home my model girlfriend was asleep but woke up and wanted to have crazy sex. I wanted to go to sleep but she just started giving me this amazing blowjob...like the kind where she sucks great on your balls and has no gag reflex, it was awesome, anyway, I ended up having to stay up with her all night. RegardlessI just want to say that through all of it
show comments
504
: soo, it was my first night with four loko. and I may have drank two of them? I don't remember. to add to my ridiculousness I decided to smoke a wonderful plant. I was then "that girl" passed out on a couch being laughed at.. I magically made it to the next door apartment, my ex-boyfriends apartment and threw up all over in his living room. However during my vomiting session my roomate scored a McLovin' poster. overall four loko was a success.
show comments
Cletus
: Took the bus to get some bud, stopped at 711 to use the ATM and saw 4Loko, it was super hot so i decided to get one. Next thing i remember is waking up next to a rusty tractor with my pants off folded neatly next to me with the paper bag from the 4Loko over my dick.
show comments
Share Your Story