Check out this new app: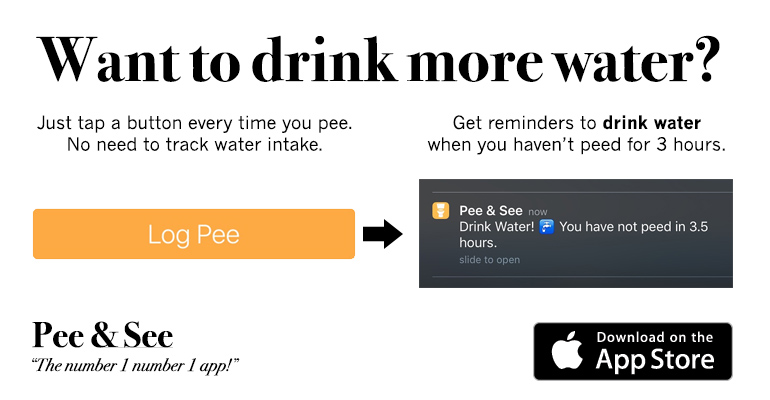 Here are some Loko Stories:
aquarius
: i never had 4lokos...they look gay 2 me. im a EnJ brandy type of girl :)
show comments
Canadian Bacon
: This one time I drank 3 Four Lokos in about an hour and then went to the bar. Kept drinking rum and cokes at the bar all night, picked up, and got some. Not sound that Loko, i guess its cause i'm not a dumb fucking american who can't drink, theres a reason they're banning this stuff in the US, you guys can't handle your liquor
show comments
Live Webcam
: Check out this
Armory Square, Syracuse webcam
on a Friday or Saturday night to see some interesting stuff!
Manly man
: I drank so much four loko i thought girls had rights and were good for things other than sex
show comments
Freebies
: Check out
SnagFreeSamples.com for free samples
of all kinds of great products.
reality check
: no wonder America is in such a shithole. what a bunch of morons and idiots. when you're all unemployed, broke, and homeless, don't cry that it's someone else's fault and expect us or the government to take care of your irresponsible asses. losers like you all are the reason why this country has fallen.
show comments
Wilson the Hammock Man
: Need to pass out after drinking too much loko? Check out these sweet
camping hammocks
!
kimboslice
: soooooooo... me and my 2 best friends attempted the 4 fourloko challenge. nothing else just 4 lokos. after the 1st loko was downed we went to our colleges student art show. it wasnt untill we were inside around all the expensive artwork and sober professors that we realized we should not be in public. sooo after conversing with my academic advisor about the joys of my profession, we decided it was best that we get the fuck outta there. however on our way through the door we all did mamage to almost knock somethin over and sighn the guest book. So we proceeded to drive our drunk asses to the beach (15mins away) We downed another 4Loko during the drive, while proceeding to have a dance party in the car....not a good idea. At the beach we went to a friend of friends house, gave some lap dances, rejected some creepers, tore down a confederate flag(asshole) and stole some shades. Then we meandered our drunk bums to the sandy shore, where we wanted our feet to be exfoliated! So we would not have to pay for pedicures? after our feet had been exfoliated to the umteenth degree, we left the sandy shore, but gypsy (dumbdrunkass) left her phone on the beach! So we scrambled around like chickens with our heads cut off lookin for it, after about another half of a 4Loko we found it at the beach. DENNY"SSSSS our stomach called at midnight! Stumbling through the doors flabbergasted by the grilled cheese sandwiches with fired mozzarella sticks inside! Oh dear drunken munchies. We didn't stop there.... biscuits and gravy, french fries, egg and cheese sandwiches, pancakes, and onion rings (keep in mind this is 3 small girls) After gypsy got pissed she proceeded to yell fuck you at everyone in Denny's. We left a crappy tip, and crawled back to my dorm room, where we drank two full gallons of milk b4 passing out.... After a night like this how could you ban 4LOKO?
show comments
excilent
: so me and my friend started with an e pill...it takes an hour to kick in so be gotta budwieser 22 and a loko each...next thing you know were army crawling under the school gate, i spilt at 22 on my fone...we laughing out assoff...then somehow were in the middle school feild...my friends screammin bebo pop..beep beep. im running for my life, i think shes a robot, im hiding in a cove...the rest of the night i dont remember but for some reason i me and her cant go into anydeli in mastic beach...fuckin crazy
show comments
504
: soo, it was my first night with four loko. and I may have drank two of them? I don't remember. to add to my ridiculousness I decided to smoke a wonderful plant. I was then "that girl" passed out on a couch being laughed at.. I magically made it to the next door apartment, my ex-boyfriends apartment and threw up all over in his living room. However during my vomiting session my roomate scored a McLovin' poster. overall four loko was a success.
show comments
mizzgudy2shews
: I was feeling sick so i was taking advil, aleve, and cough syrup. around 3pm I got a four loko and headed to a friends dorm where i was welcomed with shots. after the shots i downed the rest of my four loko. the meds and loko went really well together for the first 2 hours until i started puking my brains out. i was hugging the toilet and my chin was resting on the edge of the toilet seat. EW. I blacked out like that for a half hour. when i woke up and chugged water i was ready to get the party back on. the next morning i had the worst hang over of my life. Four loko es no joko.
show comments
inthe920
: after drinking a loko and a half (i never ever drink), and my fiance drinking the same and a Sparks, we found ourselves arguing with the mcdonalds drive thru guy about why they were only serving breakfast...at 5am. Needless to say, i attempted to eat some breakfast sandwich, but ended up throwing it at the building. drank my fiance's orange juice...then threw it up in his car :(
show comments
phage thyme
: I drink four lokos for my pre workout because it helps me build dem fibraz
show comments
Share Your Story