Check out this new app: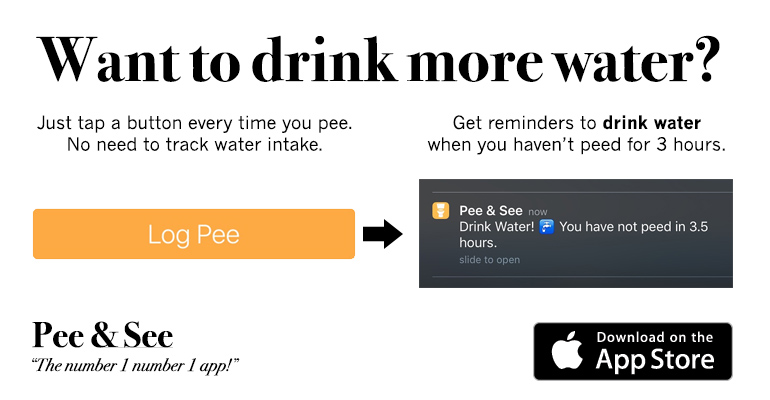 Here are some Loko Stories:
Charlie Manson
: I was bringing a case of tall, frosty Four Lokos to a party at Roman Polanski's house when I stopped off on the side of the road to drink one. I don't remember what the fuck happened after that!
show comments
Sly
: Started the night with a 40 and a 4 loko and proceeded to go out with my boys without even feeling the effects. On the walk too the Pub I could tell I was getting angrier at other guys and sexier by the minute to women. Turns put that I kissed the a pretty hot girl at the bar but neutralized it by kissing a defensive tackle sized girl, and later trying to fight peole who claimed it was true. Thank God for Four Loko's scientifict engineering.
show comments
Live Webcam
: Check out this
Armory Square, Syracuse webcam
on a Friday or Saturday night to see some interesting stuff!
goodnight
: Drank 3 Lokos, then proceeded to drink a little more at some parties, then went to bed with my girlfriend. Wound up falling asleep with my finger inside her.
show comments
Freebies
: Check out
SnagFreeSamples.com for free samples
of all kinds of great products.
barracade boy!
: after splitting a few four lokos with my gf, we make our way to the bar. We left an hour earlier than everyone else only to make it 2 blocks before my roommate found me running around in the street with a large, orange parking cone and my gf laying on the sidewalk yelling for me to help her up after she fell down. They helped us home, and we woke up in the morning with all our clothes including jackets and shoes on.
show comments
Wilson the Hammock Man
: Need to pass out after drinking too much loko? Check out these sweet
camping hammocks
!
BEAST the III
: I live in a fraternity house so i am quite acquianted with alcohol. I had two four lokos for the first time last night. We started pounding away at a friends apartment and decided to go to the local drunk eatery to get our munch on. THere we started a fight with two offensive linemen from the college football team. I dont remember much but i do remember putting a guy into a cholkhold while my friend punch the shit out of his stomach. The owner of the establishment came out, broke up the fight and told us that we were never welcome there again. I somehow managed to stumble my way back to the house and got into my room when I couldnt find my laptop and proceeded to flip a shit. I left three very offensive voicemails on my roomates phone, called some random guy and told him to suck a dick, and flipped a 200 pound couch into the air and watched it land on and break my table. I then flipped over the other couch, kicked the beer pong table and punched a hole through it. I then poured beer into my roomates fishtank and posted up angry post its that told people to fuck off. i also threw my roomates laundry all over the room. when he came back i stormed him and asked "who stole my laptop" when he calmly said its on your bed. OH MY BAD. THen I thanked God and cried into the couch. Fell asleep with uggs on. the best night I never remembered. THanks four Loko
show comments
df
: i ate a puppy, just kidding, i didnt really do anything all that crazy........
show comments
4loko4ever
: Me, my girl and my girls home girl drank 3 four lokos each after blacking out I woke up wit to two sexy naked women! I think I got some ass but I don't remember......
show comments
ocho loko
: Started off pretty normal me and my buddy each had a loko, and my sister dare I say went Ocho Loko. Then we proceeded to drive d down to 6th street in austin to catch a show before the Loko hit. Parking the car and walking into the bar is where my memory ends. There were bits and pieces like we remembered being under a bridge with homeless dudes and a lot of tents. I woke up and my new Iphone was shattered. My roomate said he came home that night and I was bummbling around in my underwear pissed off about my phone while my sister and a good friend of mine were playing tonsil hockey in the backyard. The next morning we had no idea where we parked the car and had to get a ride around austin to find it. Oh ya and someone went ahead a urinated on the couch for good measure at some point. Free iphone case came 2 days later in the mail.
show comments
Dude, Wtf happened?
: UBer long ass story. Ok starts off on New Years im at my friends house with a bunch of other friends and all partying yada yada. So we start walking around outside like at 10pm and we found a chill spot ontop of a randomass liquor store. (I brought like 2 bags full of 4lokos with me as well) So we all crack another up while we're up there. (Also, i've had about 2 before that) Every ones having a blast then... blank... i pass out (Fail) I wake up with some girl in my arms as im laying down ontop of thee liquor store... its 12 at night and my friend calls. i end up walking with her and my friend 2 his house then thee girl falls asleep once again at my buddies house. so i then walk home get pulled over by thee cops they didnt smell me and let me on my way then i make it too my door step and ya... fall and hit my face on thee door. Ya My story.
show comments
BahaJOKES
: So three of my friends came to visit, we managed to share a couple 4lokos, we ended up riding a drunk bus downtown to a bar, proceeded to drink more there. By the end of the night we were all seperated, one woke up in a hotel, one woke up at a random school, one woke up at a house and one woke up in an unlocked random car. Needless to say the way we got in contact with each other was via fbook message the next morning...where are you? Bahahaha it was like the hangover 2 recreate.
show comments
Share Your Story