Check out this new app: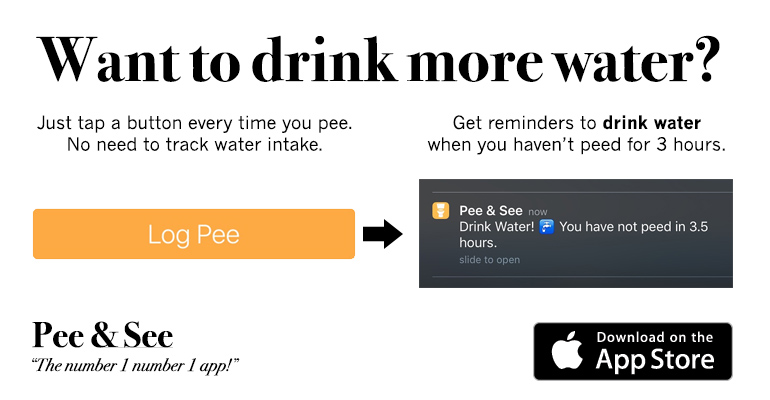 Here are some Loko Stories:
LostInWallaWalla
: I was visiting my best friend in Walla Walla, and her older cousin had some 4Loko saved up in his pantry so we each had one and a half. The last thing we both remember is sitting in her cousins car driving away from a party we spent about a half hour at. The next thing I know, it's 4:45 am (5 hours later) and I dont know where my best friend is, or how I got to her cousins house, and where my contacts are. I get a text from her the next morning saying "I am SO confused about how last night ended, I do not recall...". 4Loko you will be missed.
show comments
Squatter
: So I had an annual family camping trip to go to, which happened to be a Halloween weekend. My cousin suggested getting Four Lokos, since they are cheap and you get drunk fast. I'm already frightened as is of haunted houses, so I thought a 4 loko would give me some liquid courage. I blacked out before even going into the haunted house. But I was told I popped a squat in line waiting for the bus, tried starting a fight with one of the older ladies in costume, knocked a lot of props off the tables, bloody stockings from falling, and to top it off, I ended up pissing in the elevator with everyone in it. How do I not remember any of this? Four Loko.
show comments
Live Webcam
: Check out this
Armory Square, Syracuse webcam
on a Friday or Saturday night to see some interesting stuff!
bois
: My friend and I drank a 4loco and passed the fuck out.
show comments
Freebies
: Check out
SnagFreeSamples.com for free samples
of all kinds of great products.
RPM
: Too many idiots telling Four Loko stories all over the internet. Combine that with nanny-state mommies who get all pissed off at the slightest hint of anything fun and what do you get ? You get Four Loko now banned in Michigan, Oklahoma and Pennsylvania. Congratulations IDIOTS ! Just watch as it completely disappears thanks to you being complete fucking morons. Moral of the story: STOCK UP NOW !
show comments
Wilson the Hammock Man
: Need to pass out after drinking too much loko? Check out these sweet
camping hammocks
!
estoy loco
: first week back at collge i decided to try 4 lokos. picked up 2 4loko watermelons and continued to day drink with them. come nighttime i proceed to play random drinking games. i wake up from my blackout on the floor of my neighbors bathroom hugging the toliet. the kid that was sitting with me got up to talk to my friend outside. i started to hysterically cry and keep screaming "dont leave me".
show comments
Our Friend Hines
: So NYC is banning fourloko (I wonder why?) So now me and my boys had to try it. Only we can't find it anywhere. Its 1 in the morning store to store looking for it. We finally get one each, and are walking down the street drinking them in brown paper bags. That very corner, the cops roll up. I try and toss mine and some of the guys duck behind a phone booth but by the end of it 5 cop cars lights and sirens flashing are handing out tickets to everyone! So fuck you can of four loko, You cost me sixty bucks and didn't even get buzzed!
show comments
BOMB
: Worst night of my life............
show comments
kimboslice
: soooooooo... me and my 2 best friends attempted the 4 fourloko challenge. nothing else just 4 lokos. after the 1st loko was downed we went to our colleges student art show. it wasnt untill we were inside around all the expensive artwork and sober professors that we realized we should not be in public. sooo after conversing with my academic advisor about the joys of my profession, we decided it was best that we get the fuck outta there. however on our way through the door we all did mamage to almost knock somethin over and sighn the guest book. So we proceeded to drive our drunk asses to the beach (15mins away) We downed another 4Loko during the drive, while proceeding to have a dance party in the car....not a good idea. At the beach we went to a friend of friends house, gave some lap dances, rejected some creepers, tore down a confederate flag(asshole) and stole some shades. Then we meandered our drunk bums to the sandy shore, where we wanted our feet to be exfoliated! So we would not have to pay for pedicures? after our feet had been exfoliated to the umteenth degree, we left the sandy shore, but gypsy (dumbdrunkass) left her phone on the beach! So we scrambled around like chickens with our heads cut off lookin for it, after about another half of a 4Loko we found it at the beach. DENNY"SSSSS our stomach called at midnight! Stumbling through the doors flabbergasted by the grilled cheese sandwiches with fired mozzarella sticks inside! Oh dear drunken munchies. We didn't stop there.... biscuits and gravy, french fries, egg and cheese sandwiches, pancakes, and onion rings (keep in mind this is 3 small girls) After gypsy got pissed she proceeded to yell fuck you at everyone in Denny's. We left a crappy tip, and crawled back to my dorm room, where we drank two full gallons of milk b4 passing out.... After a night like this how could you ban 4LOKO?
show comments
crazyhighschool
: 4 loko party at a friends house. 3 cases of four loko and a keg of keystone. Next thing i know we're all wakin up. there was about 9 girls and 9 guys. 4 people claimed they had sex, protected. All said they had a green condom. One green condom busted into 4 peices laid in the hallway. 1 girl was completely fine, 2 girls dropped out cause they had babies later that year and no one knows what happened to the horse.. Crazy nights my dudes.
show comments
fire-loko
: Was at bonfire, drank 2 four lokos within 2 hours, was hammered but still coherent, alive, talking, and not blacked out. Decided to be a boss and drink that third one. Got half way through before I puked everywhere around the fire pit I was at. Friends had to take care of me from there.
show comments
Share Your Story