Check out this new app: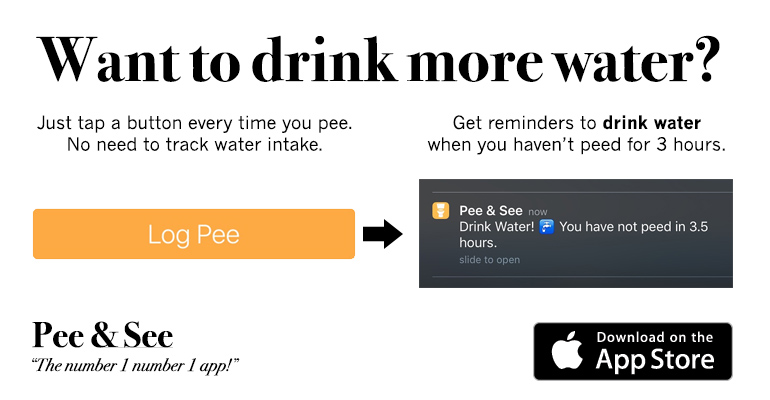 Here are some Loko Stories:
Walktogetherock
: I made loko bombs with orange vodka and cranberry lemonade. Then drank them with friends and didn't puke. TOP THAT NERDS!!!!
show comments
No Pants Policy
: My buddy and I got 4 cans of four loko and drank two each. We proceeded to the bars to take two shots each of crown. I felt great. i was having a wonderful time until I was put in an armchair. The arm chair sucked so I got up and rolled again. People were not impressed. Apparently I told my buddies future sister in law that I was going to fuck the shit out her that night. Again,, people were not impressed. The least so was her mother who was standing next to her. Afterward I proceeded back to the bar to take another crown shot. I gave her my metro card to swipe and it obviously didn't work. I began to yell at her while simultaneously pissing myself in the middle of the bar. I was then drug out my the bouncer who beat the shit out of me. It was cool. Afterwards everything began to really suck. I couldn't get a ride home for like 5 minutes and then when I got home my model girlfriend was asleep but woke up and wanted to have crazy sex. I wanted to go to sleep but she just started giving me this amazing blowjob...like the kind where she sucks great on your balls and has no gag reflex, it was awesome, anyway, I ended up having to stay up with her all night. RegardlessI just want to say that through all of it
show comments
Live Webcam
: Check out this
Armory Square, Syracuse webcam
on a Friday or Saturday night to see some interesting stuff!
swisssh.
: rip lokos..<3 you will be missed.. ill never get fucked up like i did again.
show comments
Freebies
: Check out
SnagFreeSamples.com for free samples
of all kinds of great products.
Griffin and Barney
: So me and my ninja are always drunk. Whenever you see us back the fuck up before you get smack the fuck up. Anyway... we are drunk already. We closed the bar down and headed home, where ConEd had came a day earlier and turned the power off for failure of payment or some bullshit like that. So we decide to get supplies like we was camping and shit. Candles, Beer, Chips, Cocaine, Solid ass greens and a few cranberry lemonade Lokos. So we get it in as usual, smoke, snort, drink and laugh. Then we start in on the lokos. Now The Griffin and Barney have been in the game since there was one to be played and these fucking Lokos are a whole new level. We start arguing over some broads from back in the day and then we start talking about family, then each other. We start crying and hugging and shit like a bunch of lucys and it pisses me off so I hit that loko like its the last sip of juice a nigga ever get to drank. Then things get a little hazy. Barney got all paranoid like someone else was in our crib AND THEN THIS NIGGA GOES BLIND! He's asking me where I went and shit, the whole time I'm standing in front of him. TWISTED. So he settles down and becomes one with the world and sort of falls asleep. I commence to smoke the rest of the weed and coke together and right then this Barney goes into a seizure while sleeping. I'm so fucked up i just watch until it stops. He starts talking and grinding his teeth like he's gonna do something but that bitch knows better. I tweak on the couch for a few and listen to my dying Ipod and he drags his big ass into his room. All and all Lokos are pretty dope, they make you feel like you smoked crack when you really only SMOKE COKE!!!!!
show comments
Wilson the Hammock Man
: Need to pass out after drinking too much loko? Check out these sweet
camping hammocks
!
temari
: never drank it, saw it was banned in oklahoma, then read about all the dumbasses on this site that did drink it and the shit they did. drinking 4loko = idiot, reading about the idiots = fucking hilarious
show comments
Drunk
: i had never had a 4loko in my life but heard they were great. so i decided to try one. i finished the whole thing and all i remember what dancing in my friends garage to my ringtone, taking hideous pictures on my friends camera, and making out with one of my best guy friends. i love 4lokos. they're a great excuse to do whatever you want.
show comments
Comm
: Started drinking 4 Loko around Christmas last year. Had an awesome fling with a girl for like 6 months. Thanks 4 Loko for some of the happiest moments of my life.
show comments
Grandmas Boy
: Went to a 4th of July party, starting off the night with 2 FOUR LOKOS, continuing to drink with beer and liquor. Next thing I know, I was in the front yard behind a truck with a woman on her knees giving me head. After a few minutes of enjoying it, I look up and a guy is staring at me getting head. After she finished and stood up, I realized she was a 49 year old woman, and the man watching was her boyfriend. Afterwards, she tried to convince me to have sex while her boyfriend watched because apparently he's into that sort of thing. I'm 23 and I considered it. Thank You FOUR LOKO.
show comments
Loko Crew
: I was scared to try four lokos at first but the minute i tried them i fell in love. I started drinking them on a regular basis every weekend, 1 1/2 and i was set the whole night. On Halloween i drank beer because i didnt think i would be drinking four loko. Went to two parties; drank beer at the first one & by the time i got to the second one i was already pretty tipsy. A couple mix drinks later my friend hands me a four loko, well...lets just say the rest of the night went like this: Made out with a guy in the bathroom, (thankfully this was before he threw up outside & had to be taken home) took shots & then proceeded to yell "BODY SHOTS". I blacked out after the body shots, but apparantly i made out with one of my girlfriends & threw up that night. In the following days a video surfaced on FB, lets just say those were the hardest two minuets of my life to watch.
show comments
ladylips
: After about 5 fourloko's I went to a party....and found myself after on the roof of my cousins car and then about 3hrs later I was running down the street naked for about 3hrs
show comments
Share Your Story