Check out this new app: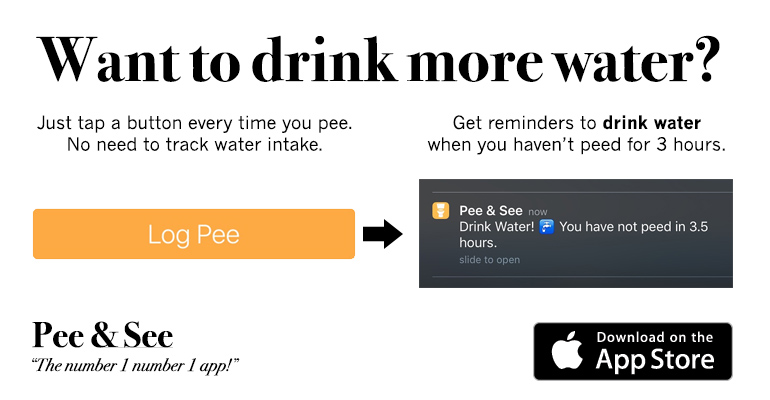 Here are some Loko Stories:
LokoPoko
: This summer my friend and I had a competition of who could drink the most lokos in an hour. Take it we are both capable of drinking more than you. On our fourth we are neck and neck and both shaking uncontrollably. His grandma comes down stairs and sees us drinking "the devil". We end up cutting our competition short, running out of his house and the night begins. We both manage to streak a mile on the freeway, not get caught, and then try to hitchhike naked while projectile peeing on cars passing by. After what seemed like forever we walked off the freeway and called a friend to pick us up. I woke up the next afternoon in my friend's grandmother's bed and my friend awoke with a naked fat chick in her apartment. I have no recollection of what happened between the freeway and the bed but in my jeans pocked I found a random fake ID from Wyoming, a receipt from the 24 hour pizza delivery, and a business card of a girl named "Veronica Slumbumkin".
show comments
lol
: I TOOK A SIP
show comments
Live Webcam
: Check out this
Armory Square, Syracuse webcam
on a Friday or Saturday night to see some interesting stuff!
usuck+rockfours
: i drank 2 red fours and blcks out i ended up smoking my whole oz and losing a bill i still had fun bitches
show comments
Freebies
: Check out
SnagFreeSamples.com for free samples
of all kinds of great products.
Crow
: Drank 3 lokos on a Saturday, thought I was ok until I realized I was playing a game that was named after me during my 3 hour black out that apparently happened earlier in the day. Had a girl come over, proceeded to bite her and tried to hook up with her friend. Key word "tried". Four the win.
show comments
Wilson the Hammock Man
: Need to pass out after drinking too much loko? Check out these sweet
camping hammocks
!
Dr. Kim Richelds
: Had my typical four loco before going out to the club...... This was on a empty stomach..... Got to the club and proceeded to take full advantage of the 2 dollar rail drinks (tequila) after finding a respectable girl which I thought at the time to bring back to my buddies house to "snuggle" Before returning to the house a group of "thugs" outside a local bar decided that they wanting to fight........... after the fight I went to my friends house with this girl and proceeded to tell her how I had to shit. Eventually after fighting with her for not wanting to give me a blowjob in my buddies living room while people were present she decided it was time for her to go home. I woke up to the next morning with the owner of the house dumbfounded ....... He explained to me that someone had opened his refrigerator door and shit on the platform of his fridge only to leave the door open. His new kitten "Lebron" was taking full advantage of the heaping pile of shit taking mouthfuls at a time. Confused at the moment not remembering what happened I realized I didn't have underwear on ........ Needless to say I didn't eat the whole wheel of cheese <3 four loko
show comments
lokay
: One innocent night, a Tuesday I recall, I was given a free four loco by a generous friend. The night started out very promising, I was going to a bar to see my boyfriend dj. Upon finishing the loko before we arrived at the bar, the loko fueled debauchery started, and I lost count of how many post loko beers were had. Basically, I convinced myself I saw my boyfriend making out with another girl (the bar was basically empty), and I ended the night running out of a moving car....the police got involved and were very concerned for my safety. Lesson learned, four loko makes you mental.
show comments
loko4dali
: So last weekend my buddies and I decided it would be fun to drink 4loko and then go to a museum. We started off with 3 4loko each and then proceeded to take shots during the car rife there. It just so happens that the museum was located in the city so we ran across a few homeless people on the way. We sat with one and each drank a 4loko out of a brown bag next to his shopping cart. Next thing we knew it we all woke up in jail with the homeless guy sitting next to us...thank you 4loko
show comments
TooLoko
: So I've never been a heavy drinker. It was Halloween night at a party, and my friend bought me a Four Loko. The last thing I remember was the world spinning and waking up in my bed the next morning. Videos reveal me spinning around, falling on my face more than once, crying for my mom, and me "running" from the "cops" (who turned out to be my sister). no more lokos for me!
show comments
roosevelt
: So i downed 3 crandberry lemonade lokos to pregame this past halloween. Once i got to the party, already gone, i downed half a handle of burnettes blueberry vodka mixed with another cranberry lemonade loko. At this point i was well into my black out, and from what my friends and other random people, like the man at subway, have told me i proceeded to run around in my boxers with my shirt tied around my neck as a cape and black lace bra, which i got from god knows who, screaming "I LOVE LAMP" in an indian accent repeatedly.
show comments
LOKEY
: STOP POSTING FAKE STORIES
show comments
Share Your Story