Check out this new app: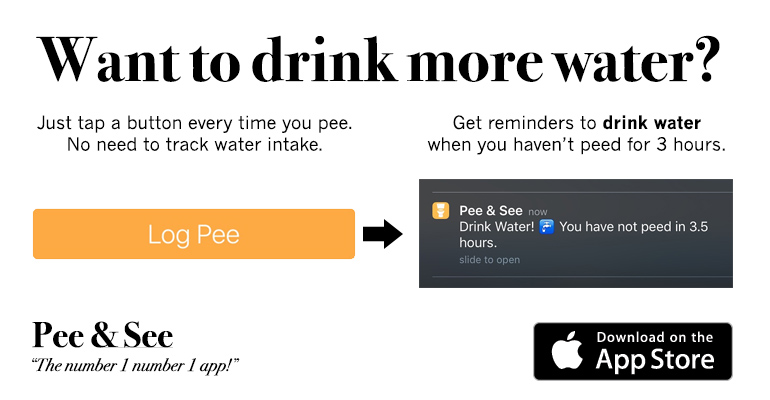 Here are some Loko Stories:
Cullen M
: So saturday for halloween I decided to drink 2 four lokos throughout the day, one in the morning one at night, fine after the one during the day and a few beers. Once i drank the second one some 9 hours later along with a few mixed drinks ended up not remembering anything from my friends halloween party he had at his frat. Was told the next morning i was staring at a group of girls whom i then attempted to dance with and got denied, was woooooing like ric flair so much i still have no voice and it is 2 days later, ended up throwing up and passing out in the community bathroom of the frat, had my friend pick me up and carry me into his room were i passed out for about 3 hours, then finally got a ride home from my friend, tried entering my code for my garage door and that didnt work, finally had to end the night by knocking on the door to get my parents to let me in and woke up the next morning without my keys, wallet, or cell phone. So as much fun as that night was I regeret to say I will never drink four loko again but thank you for the craziest halloween night of my life!
show comments
DrunkSandyStorm
: I was pretty tired from the night before and thought it would be a good idea to get some 4 loko's to wake up for the night, my first experience with them. Pounded 2 in 40 mins Then started with Key ice to slow down. Apparently started to time travel at 9:30, during this time travel was front stage to a local band on my knees playing the air guitar screaming every song, opened a 75$ bar tab, managed to use my phone to pick a fight with my ex gf, and finally slept on 4 different couches in the house cause apparently there were bugs crawling all over me. Woke up the next day at noon with no idea, just a bunch of pictures on someones camera.
show comments
Live Webcam
: Check out this
Armory Square, Syracuse webcam
on a Friday or Saturday night to see some interesting stuff!
LokoIDVandal
: Had a graduation party for some friends and I got tired of drinking keg beer so I switched to Four Loko. After about a four loko and a half I decided to start my moving process. I was moving out soon and had a huge desk I couldnt fit out of my door, so my friends and I found an axe started chopping up the desk and throwing it out my window into the apt parking lot when. I was outside with the ax and a cup of four loko when a cop rolled through the complex looking for parties. He looked at me with my drink and an axe and got out of the car to ask what I was doing. I responded "oh just chopping up my desk, I couldnt move it, Im not drunk".
show comments
Freebies
: Check out
SnagFreeSamples.com for free samples
of all kinds of great products.
firstexperience
: SO i decided to try four loko for my sisters bday. We went to a place where we can do a lazy river and rapids ride on the potomac river. We got on the lazy river part which was about and hour and half, ended up drinking 2 four lokos 1 before we started and one during. I dont remember getting off my tube for the lazy river part. We ate lunch and then did the rapids part. I dont remember any of this and some how got lost and the first thing i remembered was partying with a bunch of people on this one rock of the river. I asked them what time it was and he said 7:30 at night. The buses from the rapids last come around 5:00 so i had been missing for over 2 hours. My tube was completely deflated and had to have one of the guys blow it up for me and so i then float down the river by myself and go through the woods, lost as shit, no sandals either just my lifevest and inner tube and walk around lost for god knows how long and then a pregnant lady was kind enough to take me back to the place which was 10 mins away, and mean while they had called the police and had rescue teams out looking for me! my mom thought i died. So ridiculous
show comments
Wilson the Hammock Man
: Need to pass out after drinking too much loko? Check out these sweet
camping hammocks
!
iDrink
: ..ok..i am currently reading a book...and by reading i mean consuming...and by book i mean four loko...as i have been reading these posts sent in by dedicated loko drinkers...they all seem to be the same in a sense...they all consist of one crazy time they had...i personally have drank several four lokos every day for 4 months...and i don't plan on stopping any time soon..and mentally retarded shit happens to me every god damn day...so this is what i have decided...i "iDrink"..am going to post every night..and let me say this..the only thing that i hate more than my ex's vag..(i really do love it tho)..is people who post on here with fictional stories of the loko adventure..wow..just as i typed that..the wind blew and knocked my loko over and spilled it on me..so anyways..no matter how crazy the night gets(unless loko finally kills me)..i will post the god's honest truth about the retardedness that is my life...good day and i will post tomorrow...cheers mate <-----i'm not british..i just love aldous snow...look it up ;)
show comments
duuuumb
: because of this stupid website lokos are banned. goooood job.
show comments
reality check
: no wonder America is in such a shithole. what a bunch of morons and idiots. when you're all unemployed, broke, and homeless, don't cry that it's someone else's fault and expect us or the government to take care of your irresponsible asses. losers like you all are the reason why this country has fallen.
show comments
Sebastian
: I drank 3.... woke up with a dildo in my ass. it was incredible!!
show comments
Allie!
: Drunk one four loko with a bunch of my friend ended up running from "the cops" (really a bunch of teens with paintball guns and flash lights) and ran across a ledge over looking a river. Then went to a party and puked my brains out everywhere and told 40 year old guys I'd make out with them ad offered a bj to a guy dressed as the joker. Yea, bad ass night.
show comments
uh oh too loko
: My first time ever having a four loko i decided to use it as my chaser for my vodka shots during a pregame. we left the pre-game at 830pm around 1030pm my roommate's and some mutual friend came to our apartment and one of our friends decided to just go use my bathroom. They found me completely naked from the bottom down passed out on my face. I had passed out while using the bathroom and just fell to the ground...when they tried to wake me i just had said i wanted to stay on the ground so they left me there. however i woke up the morning fully dressed in my pjs and in my bed..never ever will i chase vodka with a loko again
show comments
Share Your Story