Check out this new app: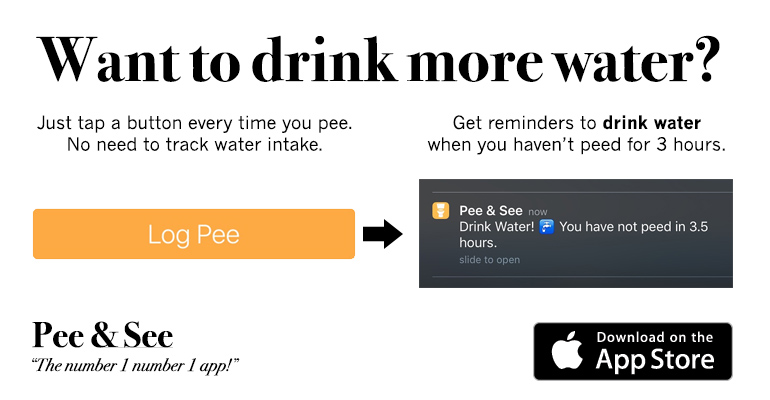 Here are some Loko Stories:
the first Four Loko
: Last year we were deciding what to drink before we went out that night, and one of my roommates goes "hey have you ever had a 4 loko?" and me and my other 2 roommates were like "no whats thats!?" and she explained to us that it was a caffeinated alcoholic beverage drink, but all we cared about that it was $3.50 and 1 of them got you drunk, so of course we thought it was the greatest thing ever so we all went out and bought them, decided on the watermelon flavor. The night was a typical I remember my first four loko night, but not really for my roommate because it ended by her blacking out at the party and throwing up pink foam all over the porch, and we had to get my friends boyfriend to carry her back to the dorms later on that night because she lost the ability to walk.
show comments
TC
: Last week I had my first four loko. I had a blue raspberry then proceeded to play a few games of beerpong in my front yard. The next day I woke up to see that half of my beerpong table was missing, my fire pit was knocked over, my grass was burnt black, and my living room was littered with mexican food. Good times.
show comments
Live Webcam
: Check out this
Armory Square, Syracuse webcam
on a Friday or Saturday night to see some interesting stuff!
roosevelt
: So i downed 3 crandberry lemonade lokos to pregame this past halloween. Once i got to the party, already gone, i downed half a handle of burnettes blueberry vodka mixed with another cranberry lemonade loko. At this point i was well into my black out, and from what my friends and other random people, like the man at subway, have told me i proceeded to run around in my boxers with my shirt tied around my neck as a cape and black lace bra, which i got from god knows who, screaming "I LOVE LAMP" in an indian accent repeatedly.
show comments
Freebies
: Check out
SnagFreeSamples.com for free samples
of all kinds of great products.
TooLoko
: So I've never been a heavy drinker. It was Halloween night at a party, and my friend bought me a Four Loko. The last thing I remember was the world spinning and waking up in my bed the next morning. Videos reveal me spinning around, falling on my face more than once, crying for my mom, and me "running" from the "cops" (who turned out to be my sister). no more lokos for me!
show comments
Wilson the Hammock Man
: Need to pass out after drinking too much loko? Check out these sweet
camping hammocks
!
Facebook
: Share your stories on facebook: http://www.facebook.com/pages/Four-Loko-Stories/173576796002843?ref=ts
show comments
uh oh too loko
: My first time ever having a four loko i decided to use it as my chaser for my vodka shots during a pregame. we left the pre-game at 830pm around 1030pm my roommate's and some mutual friend came to our apartment and one of our friends decided to just go use my bathroom. They found me completely naked from the bottom down passed out on my face. I had passed out while using the bathroom and just fell to the ground...when they tried to wake me i just had said i wanted to stay on the ground so they left me there. however i woke up the morning fully dressed in my pjs and in my bed..never ever will i chase vodka with a loko again
show comments
bradiy
: last saturday me and buddy george, we been hearing all these crazy storys and things in the news (which we get from fb lol we dont read gay newspapers lol), so we decide that WE ARE GUNNA TRY THIS. so the liquor store only had two flavors blueraz and fruit punch. so we each got two. we decided it would be a laugh if we had a chugging contest with the first one and finished within 2 min. so within 20 min we were falling all over the place (we slammed em behind the wah wah) so all i remember is we pretty much had to help eachother like arm in arm the walk was a blurr but i kinda came two and we were both on the couch next to eachother with 2 and a half men episode blairing. george was kinda laying with his head on my lap i had my arm on him still holding half a can of blue raz, i noticed his pants were around his knees and his penis was sorta stained a light blue. startled i pushed his head away from my lap and noticed my pants were unbotton and unzipped and there was rad vomit all over my crotch. i screamed a slurry "george what the is going on man WTF... GEORGE!!!" i shook him but he was unresponsive and wouldnt respond to my screams. the final report concluded death from asphyixiating on a penis. i got kicked off the la cross team and lost my scholarship not to mention my best friend, george. now i'm just barly scraping by hangin out at the bus station. I MEAN COMON GUYS HOW LOKO IS THAT
show comments
Western Loko
: Drank too many lokos.....when i woke up i thought i was skiing down a snow capped mountain in the alpes gripping on to 2 skii poles but in reality i was giving 2 dualing western style hand jobs to 2 amigos with curious but gentle mustaches all while my thumbs were free for exploration...
show comments
Jerry
: Had a couple of cans, woke up next morning and found a bumb living with me.
show comments
rabbi
: i drank 6 four loko and nothing happend cos im not a pussy. thanks
show comments
Share Your Story