Check out this new app: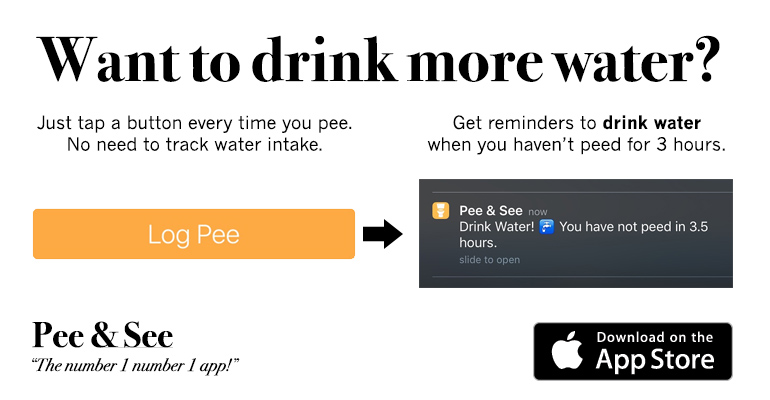 Here are some Loko Stories:
Tamara
: On Halloween, I drank a Loko and at least four tequila shots. At the bar, I took off my tiny booty shorts on the dance floor, under which I had tights but no underwear. Then I took off my tights, and put my shorts back on (most likely flashing my twat at everyone). Then I took my tights and sling-shotted them across the dance floor, and then proceeded to take pictures of them lying on the floor. I also kept spitting on the floor inside and loudly calling random girls bitches for no reason. I danced with a gay dressed as fairies - one of them was painted blue - and I got blue make-up on my nose. Later I stole a skull-shaped glass bottle right off the bar and hid it under my shirt pretending to be pregnant. I went to the bathroom to try to fit the skull in my purse. I succeeded and fit my shoes in there too. Then I puked, and "borrowed" some girls' breath spray and stole that from her. When we left the bar, I demonstrated my flexibility to people walking by, by standing on one leg with the other resting on top of a parking meter. I then stole a huge pylon from a construction site, carried it with me for a while, and ended up throwing it onto a train just as its doors were closing as we waited on the platform for ours. Then I called my boyfriend asking him to meet me at a particular station, and I split up with my friends. But then I got lost and it took me an hour to finally find him. I passed out during sex. In the morning I had to borrow some pants from him because I was wearing only tiny booty shorts with nothing underneath and I had no desire to ride the bus home that way. I was a complete mess. I puked in the shower when I got home. Oh, Four Loko. 
show comments
Sir Stinky Pants
: After drinking a few beers I decided to drink a Four Loko... within 30 min I was swimming in the ocean with a pitcher filled with sea water. When I got back me and my friends had a sea water chugging contest. All I remember was throwing up my dinner in the bath tub and eating a pickle that I had just thrown up...
show comments
Live Webcam
: Check out this
Armory Square, Syracuse webcam
on a Friday or Saturday night to see some interesting stuff!
tyson the 4th
: First, to "Wait," you seem to think this is placebo. Go drink a couple, come back, and apologize to the group, please. Second, my buddy and I got our first four loko before fireworks this summer. Got pumped. Got another four loko. Finished fireworks, still pumped. We get the third four loko within 2 hours of the purchasing the first. We black out, but he wakes up naked in the bathroom, and I'm in our doorway only slightly more clothed. The only thing we could find out about our 5-6 hour blackout is that we shot a GIGANTIC illegal firework into the ground in the backyard nearly lighting it all on fire. I'm a fan.
show comments
Freebies
: Check out
SnagFreeSamples.com for free samples
of all kinds of great products.
Andy
: I drank a six pack and two 4 Loko's and sent my friend who drove me home the following text message: "The walls are moving. The ponies dance real good and the hills have eyes breh. Seacrest out."
show comments
Wilson the Hammock Man
: Need to pass out after drinking too much loko? Check out these sweet
camping hammocks
!
broloko
: First time drinking these I pounded three 4lokos within an hour and went to a kegger at an apartment. Started turning on the gas on the stove in the kitchen for no reason, throwing spices all over the place at people then I get kicked out and start sobbing uncontrollably then it's blackout time. Woke up at 4pm sunday with the vague memory of sprinting and then checked my phone and made 23 calls to my roommate at 5am, 21 calls to my drug dealer, and a lot of concerned voice messages from people I don't remember, and best of all...a 4 min 911 call that I don't remember having to make.
show comments
Monster Saturday
: It is Monster Saturday at a friend?s apartment drinking on a keg of Sweetwater IPA all day. About 9 o?clock a buddy shows up with 3 Fruit Punch Four Lokos that are split amongst the six of us that are left. While consuming the delicious Lokos, it dawned on us that we should walk to the bowling alley and go bowling. Everyone grabs a beer for the walk and we head out. Half way there a BP magically appears like an oasis in a dessert, an oasis of Four Loko to be exact. Each of us proceeds to buy a four loko, head to the BP parking lot, cut a can air breather and begin to chug them as fast as we can At the bowling alley and things are going good until I attempt to take my first roll to only discover I have lost control of my body. By roll three, everything goes black. Come back in to discover that the game is over and my friends are gone and I am running manically up and down the bowling alley trying to locate them. I decide to turn in the shoes and leave. Find out that the game has been paid for already and I am good to go except for the fact that I can?t find my left shoe. So the executive decision is made to head out. Just before hitting the parking lot it dawns on me that I don?t want to ruin a good pair socks. So the walk to where ever I was going, was going to be barefoot. Then through the magic of Four Loko I am instantly transported to my friend?s apartment?s parking deck next to my truck. Where I promptly proceed to vomit my soul up over a ledge, grab a drink of water, drop the tailgate and crawl into the truck bed to pass out. I wake up at 4:30 am to find the tailgate down with a leg hanging out. One shoe in hand, no sunglasses and surprisingly no cuts or punctures on my bare feet.
show comments
jaytee
: i drakn 2 four lokos last night and then i accidentally ate my hamster thanks a lot 4 loko.
show comments
rice
: One night four months ago I drank a Four Loko along with some beers. When I woke up the next morning I had a humongous black eye and no recollection of what happened. It was so bad that when I saw my doctor that afternoon he sent me to the ER for a CT scan to check for eye and brain damage! I still have no idea what happened that night.
show comments
suicidal
: my story was so loko that the loko website erased it. =(
show comments
Jessyk
: So i went to visit my best friend and had the opportunity to try a four Loko. I was trying to impress this one guy that I thought was hot and so I chugged a whole can of raspberry four Loko. I was feeling a little tipsy but thought that I could totally chug another one. So he gets me a watermelon one and I chug it. I find out the next morning I fucked him, his best friend, and a girl. How I fucked a girl I don't know but I guess I had my first lesbo encounter because I woke up next to her instead of the guy. Never again am I drinking a Loko lol
show comments
Share Your Story