Check out this new app: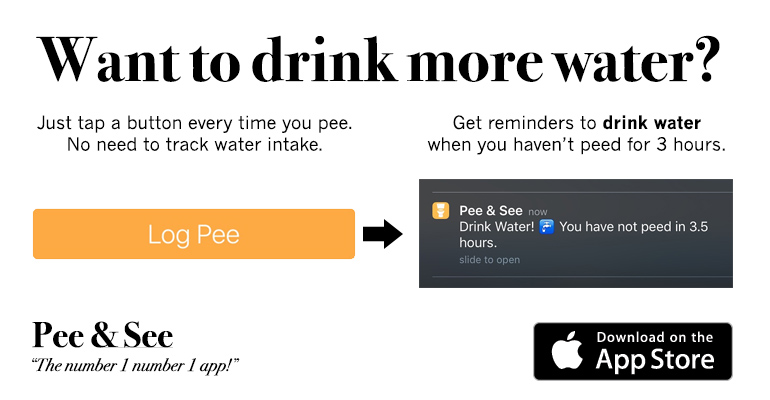 Here are some Loko Stories:
Gee
: Couple weeks ago i was at a party, i finished my loko ( +a buncha shots that i cant remember how many of .. ) i go to the bathroom &. while im on the toilet.. i hit my smashed my head on the sink on accedent.. i didnt really feel the hit that much bc i was so numb from the alcohol, but i knew that it hurt ... i go outside to tell everyone at the party what happened.. & i guess that i showed them a reenactment with the sink, but i bent down so low, that i hit my head on the fire pit ( which was lit up btw) .. woke up next morning.. biggest bruise on my head ever, & and a shape of an X from the metal fire pit.
show comments
NeverG
: Drank some four lokos don't remember last i thought was my third one but dont remember were I fell asleep woke up in the middle of the night to take a piss its pitch black at one point i thought i went blind but eventualy saw a red light on top of a corner so could not find the bathroom or the door pissed in the corner woke up later to find out it's a furniture store that I apearantl went in while it was still open fell asleep didn't trip the alarm the whole night when I got up it was opening time I got out went home no one knew a damn thing about me last night the last thing I remember is watching tv in the afternoon with a fridge full of lokos and shunging them as fast as I could for pay back on my room mate for lokos the best never got a better sleep than with four loko
show comments
Live Webcam
: Check out this
Armory Square, Syracuse webcam
on a Friday or Saturday night to see some interesting stuff!
AussieDan
: my first run in with four loko was a few months ago a mate of mine told me that not even i could behave myself after a few cans(ive been told that my alcohol intake can be at times hard to believe) not being one to back down from a challenge i said to my mate i will have one of each and a bottle of bundy rum that i had just got from duty free.i had 2 cans in about an hour then started on the rum.i remember starting the rum but nothing else, but buy the end of the night i had drank 3 loko cans and a bottle of rum, my mate said it was the only time ever he had seen my be sick but i still dont remember what happened but i woke up with 21 stitches in my arm and in hospital getting my gut pumped and a police charge for assaulting a police officer.and to this day i have only the up most respect for the only drink ive ever had to fuck me up like that.P.S i dont drink four loko anymore
show comments
Freebies
: Check out
SnagFreeSamples.com for free samples
of all kinds of great products.
NoMoLokoFoMe
: My buddy and me buy 3 lokos each...about an hour and a hlaf later we go to mcdonalds and he tries to buy 3 mcdoubles. He said he was gonna pay with debit and proceeds to swipe his cell phone through the card reader (unsucessfully) and goes to the bathroom. When he got back he started screaming in anger that he paid and wanted his money back. We got the cops called on us.
show comments
Wilson the Hammock Man
: Need to pass out after drinking too much loko? Check out these sweet
camping hammocks
!
FaithNj
: My bf got 4 and gave one to my friend. We were gonna share the extra. I ended up downing two plus half of my bfs. We were at my friends house and apparently I pulled out the sink, then took a piss in her shower. My bf and I got a ride to stores by my house. I kept running into garbage cans and going into stores just to yell at whoever I wanted too. As I was stumbling walking I blacked out 4 times so my bf had to carry me fireman style, it looked like he was carrying a dead body lol. He got a hotel room to calm me down and fix myself. When we got to the hotel room I took him helping me out to abusing me so I started hitting the shit outta him and throwing whatever I grabbed at him. I then fell and slammed my head in the bathroom tile, started bleeding. Then walked out and fell and broke this stand thing, then busted my lip on the corner of a desk. Then came home, with my pants on inside out, my bra around my neck, my belt hanging off my pants, my vagina hanging out. I threw up on all my bfs clothes, then jumped out my window to sleep next to him. Yeah that's it.
show comments
J-Bone
: My night started with a challenge brought to me by two friends saying, "I bet we can't drink three 4 lokos." I accepted the challenge, went and got ten 4 lokos, and brought them to the party. After an hour i had finished off my last 4 loko. At 9 pm i was wasted out of my mind and didnt come to until 2 am when I came to as i was crying my eyes out because throughout the night i had let everyone punch me in the face, fought with my best friend and made him leave to drive home as he was black out drunk, and I had a conversation with a police officer without him realizing i was drunk. Only on 4 lokos can a person accomplish something like this.
show comments
Magnum
: My first time drinking four loko I grabbed 2 cranberry lemonade at 7e, downed one was feeling way more buzzed than i was expecting, pat in my pantry for a while to gather myself then manned up and left my apartment. Drank the other one on the train to a electro concert. Went behind the place to finish up when i group walked by and handed me the other 1/2 of their blunt quickly smoked it and finished the can. When i bum walked up to me i was way too messed up to know how to get out of the situation (basically just walk away and go inside) anyways i continued to talk to this bum and he started petting my hair but at that point i was so messed up i was alright with it. So i stood in the ally with a bum petting my hair until a bouncer saw us and thought we were getting down. Ended up not being let into this concert because of that, went back on my train somehow made it back to my place and puked red all over the living room. Ended the night by listen to music and watching the visualizer while i took a bath, while going through a whole loaf of bread and a tub of hummus. Didnt wake up till 8pm the next night. Now i drink four loko exclusively and will cry like im at a funeral if it gets banned.
show comments
Laura
: Drank 1 and a half lokos. Called one of my friends crying and telling him how much i loved and appreciated him. Texted one friends begging him to let me give him a blowjob. Fucked one of my friends in a strangers backyard. Went home in the wrong pants. it was a good night.
show comments
Altizzy
: First Encounter with Loko: Drank two back to back. Went to a Buffalo Wild Wings and ate half eaten wings and yelled at employees. Stopped by liquor store and bought two more. At this point already blacked out. Woke up next morning on a pile of glass in someones house I didn't know and later found my phone in the gutter next to our van. Apparently yelled white power (Im brown) and fell into an entertainment center before passing out completely.. Loco 4 that Loko
show comments
J killa
: i went to the halloween parade in nyc and drank four lokos there. After i had taken all my clothes off and was running around in the freezing weather with an american flag cape. Some guy punched me in the face and stole my wallet and phone and my four loko. When i got the train i got a summons for hopping the turnstile. When i got home i had was throwing up blood. I went to the doctors and found i had gotten Hemoptysis
show comments
Share Your Story