Check out this new app: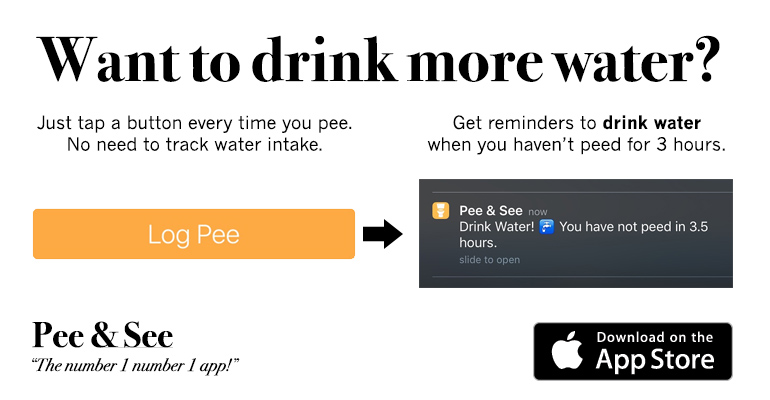 Here are some Loko Stories:
Marnie
: I had 4 four lokos in the span of 50 minutes. All I remember was walking up in a girls house. I ask her what happen.. Apparently we made out and I ask her to be my girlfriend. She told me we meet at a bar and then i got everyone a round, then took off in my car. The thing is I'M A GIRL, I'M BROKE & I DON'T HAVE A CAR BECAUSE I DON'T DRIVE... I love 4 lokos
show comments
kentstateloko
: Drank 1 and a half fruit punch four lokos to pregame. Blacked out before I left for the bars. Apparently I decided to "whip my hair" to Willow Smith's song in front of everyone. Later I text my ex boyfriend a misspelled text about the guys I've had sex with and by the end of the night I was sobbing for no reason and smoking away my problems with joints. When I woke up my neck was so sore I could barely turn my head, I had 5 long hate texts from my ex boyfriend and had been de friended on facebook. No regrets, I still drink them.
show comments
Live Webcam
: Check out this
Armory Square, Syracuse webcam
on a Friday or Saturday night to see some interesting stuff!
JAM
: drank 4loko for the first time before a yankee game with my best friend. ended up front row of the game (which we later discovered thru pictures on our phones). blacked out we remember wakin up in the projects of the bronx with 5 unknown "gangsters" at about 5 am. ran for our lives. our money was missing and our phones were dead. proceeded to walk thru the hood and found ourselves surrounded by prostitutes trying to steal our cell phone and there pimp getting them away with a gun. drank some more n woke up in my house (in nj) with a t shirt signed by every yankees player
show comments
Freebies
: Check out
SnagFreeSamples.com for free samples
of all kinds of great products.
Robbie
: I've had 3 loko's and now 2 chicks are telling me I will be a father, problem is that I'm gay!
show comments
Wilson the Hammock Man
: Need to pass out after drinking too much loko? Check out these sweet
camping hammocks
!
t-rock
: Picked up 3 lokos and proceeded to drink them whilst playing Beirut. Desperately tried to convince him we needed to have a motor cycle driving contest, then guilted him into letting me take ecstasy at 2am (Note: I pretty much never do drugs). At some point I ripped the hair tie off his girlfriend's ponytail and demanded she "do something cool to my hair!", then the next 3 hours were a blur. I'm told I was falling into the recycle bin in our kitchen a lot. Then at like 5am, I had a string of about 20 phone calls over the span of an hour where I desperately tried to convince people it was a good idea an hour away to "just hang out and party". I woke up the next day on the floor with my hair in pigtails, fully clothed with shoes on, every conceivable object in my room that could be knocked over was knocked over and when I called back to inquire about the contents of my 20 some odd phone calls, I found that all I really kept saying was "I think I punched my TV" I then went outside for a cigarette, took 1 drag, and threw up. I then spent the next day and a half in bed
show comments
Shw8sted
: Me and my boys got a backpack full of Four Locos, the number is still undetermined. I smashed two at a campfire in the woods, when the cops showed up. Everyone went in different directions, but I got the backpack. Ran into a barbed fence, jumped that shit, and tore my tshirt off on it. Bleeding and shirtless, smoked some herb with some girls in a hotel parking lot that were at a bible retreat. Had another Loko. Woke up naked in my dorm with bloody knuckles from trying to break into the building. Neon green spray paint on my hands and pants, then got a text from my lesbian girlfriend saying that I painted "I'm Sorry" on he bunk bed after I tried to seduce her.
show comments
FoURLoKoPRINCeSS
: ok so my night started visiting my brother at his friends to get his mom to buy me four lokos. so i got the lokos and went to a friends. we began by drinking the lokos as fast as possible cus we wanted to get trashed. i drank 1 1/2 and had a few shots of tequila and a cup of something that tasted like a sundae. i dont remember a lot but according to them i "made love" with my ex bf's bff... right in front of my very much sober ex... who i had been trying to convince i still liked. the night was crazy but hey no regrets! viva la lokos!<3
show comments
Filthyloko
: So I drank half a bottle of wine, a few beers and 2 four lokos on my way to a Gov't Mule concert in Myrtle Beach a few months ago. Ended up somehow getting backstage and doing bong rips with the band before and after the show. Next thing I know im waking up naked in bed next to a woman a good 30 years older than me with her granddaughter jumping on the bed and my buddy passed out on the floor. Thanks four loko.
show comments
eskimo
: first time drinking 4 loko i decided to get 2 of them... one to pregame with and one to take out... definitely got drunk off the first one and started on my 2nd before leaving my apartment. my roommate told me that i was walking in the middle of an empty parking lot yelling that i was an eskimo and that i make igloo's, then telling some strangers that my ass hole was the holy land... thanks four loko
show comments
J-Bone
: My night started with a challenge brought to me by two friends saying, "I bet we can't drink three 4 lokos." I accepted the challenge, went and got ten 4 lokos, and brought them to the party. After an hour i had finished off my last 4 loko. At 9 pm i was wasted out of my mind and didnt come to until 2 am when I came to as i was crying my eyes out because throughout the night i had let everyone punch me in the face, fought with my best friend and made him leave to drive home as he was black out drunk, and I had a conversation with a police officer without him realizing i was drunk. Only on 4 lokos can a person accomplish something like this.
show comments
Share Your Story