Check out this new app: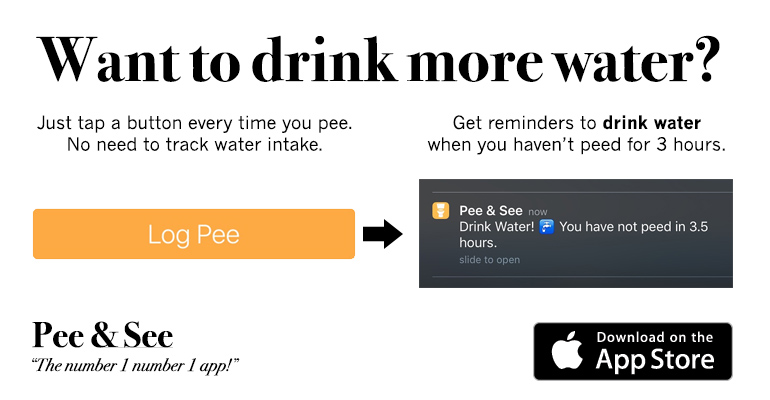 Here are some Loko Stories:
heathen_gal
: I (5'2'' 115lbs.)went to a frat party. drank 2 4lokos. woke up to an alarm clock in the boys dorm. realized i had a test to take. ran to class... aced the test wearing puke pants! still cant find my phone.
show comments
FaithNj
: My bf got 4 and gave one to my friend. We were gonna share the extra. I ended up downing two plus half of my bfs. We were at my friends house and apparently I pulled out the sink, then took a piss in her shower. My bf and I got a ride to stores by my house. I kept running into garbage cans and going into stores just to yell at whoever I wanted too. As I was stumbling walking I blacked out 4 times so my bf had to carry me fireman style, it looked like he was carrying a dead body lol. He got a hotel room to calm me down and fix myself. When we got to the hotel room I took him helping me out to abusing me so I started hitting the shit outta him and throwing whatever I grabbed at him. I then fell and slammed my head in the bathroom tile, started bleeding. Then walked out and fell and broke this stand thing, then busted my lip on the corner of a desk. Then came home, with my pants on inside out, my bra around my neck, my belt hanging off my pants, my vagina hanging out. I threw up on all my bfs clothes, then jumped out my window to sleep next to him. Yeah that's it.
show comments
Live Webcam
: Check out this
Armory Square, Syracuse webcam
on a Friday or Saturday night to see some interesting stuff!
Shw8sted
: Me and my boys got a backpack full of Four Locos, the number is still undetermined. I smashed two at a campfire in the woods, when the cops showed up. Everyone went in different directions, but I got the backpack. Ran into a barbed fence, jumped that shit, and tore my tshirt off on it. Bleeding and shirtless, smoked some herb with some girls in a hotel parking lot that were at a bible retreat. Had another Loko. Woke up naked in my dorm with bloody knuckles from trying to break into the building. Neon green spray paint on my hands and pants, then got a text from my lesbian girlfriend saying that I painted "I'm Sorry" on he bunk bed after I tried to seduce her.
show comments
Freebies
: Check out
SnagFreeSamples.com for free samples
of all kinds of great products.
Marnie
: I had 4 four lokos in the span of 50 minutes. All I remember was walking up in a girls house. I ask her what happen.. Apparently we made out and I ask her to be my girlfriend. She told me we meet at a bar and then i got everyone a round, then took off in my car. The thing is I'M A GIRL, I'M BROKE & I DON'T HAVE A CAR BECAUSE I DON'T DRIVE... I love 4 lokos
show comments
Wilson the Hammock Man
: Need to pass out after drinking too much loko? Check out these sweet
camping hammocks
!
Filthyloko
: So I drank half a bottle of wine, a few beers and 2 four lokos on my way to a Gov't Mule concert in Myrtle Beach a few months ago. Ended up somehow getting backstage and doing bong rips with the band before and after the show. Next thing I know im waking up naked in bed next to a woman a good 30 years older than me with her granddaughter jumping on the bed and my buddy passed out on the floor. Thanks four loko.
show comments
AussieDan
: my first run in with four loko was a few months ago a mate of mine told me that not even i could behave myself after a few cans(ive been told that my alcohol intake can be at times hard to believe) not being one to back down from a challenge i said to my mate i will have one of each and a bottle of bundy rum that i had just got from duty free.i had 2 cans in about an hour then started on the rum.i remember starting the rum but nothing else, but buy the end of the night i had drank 3 loko cans and a bottle of rum, my mate said it was the only time ever he had seen my be sick but i still dont remember what happened but i woke up with 21 stitches in my arm and in hospital getting my gut pumped and a police charge for assaulting a police officer.and to this day i have only the up most respect for the only drink ive ever had to fuck me up like that.P.S i dont drink four loko anymore
show comments
JAM
: drank 4loko for the first time before a yankee game with my best friend. ended up front row of the game (which we later discovered thru pictures on our phones). blacked out we remember wakin up in the projects of the bronx with 5 unknown "gangsters" at about 5 am. ran for our lives. our money was missing and our phones were dead. proceeded to walk thru the hood and found ourselves surrounded by prostitutes trying to steal our cell phone and there pimp getting them away with a gun. drank some more n woke up in my house (in nj) with a t shirt signed by every yankees player
show comments
Mary - New Hampshire
: I would like to start off by saying that I am absolutely disgusted that this drink hasn't been banned yet. My son came home from school the other night not only drunk as a skunk, but also shaking. He was repeatedly saying he was 'scared' and 'help me' and it took me about 10 minutes to get any sense out of him. I've never been so worried in my life and after discovering that it was a DRINK that you can buy on the shelf's from any local store I was furious. Since that day I have been doing all in my will to get this drink banned but to no avail having no success. I just cant understand how the government allow such a high alcohol volume innocent looking drink to be sold over the counter to children such as my son, and at only 16 years old! they should know better. Both the company for making it look like a everyday soft beverage and the shop owners for not taking any care with who they sell it too. Well when my son finally recovered from the drink that afternoon I whistled for a cab and when it came near The license plate said 'FRESH' and it had dice in the mirror if anything I can say this cab is rare but I thought now forget it yo homes to bel air, I pulled up to the house about 7 or 8 and I yelled to the cabbie yo homes smell ya later I looked at my kingdom I was finally there to settle my throne as the prince of bel air
show comments
FoURLoKoPRINCeSS
: ok so my night started visiting my brother at his friends to get his mom to buy me four lokos. so i got the lokos and went to a friends. we began by drinking the lokos as fast as possible cus we wanted to get trashed. i drank 1 1/2 and had a few shots of tequila and a cup of something that tasted like a sundae. i dont remember a lot but according to them i "made love" with my ex bf's bff... right in front of my very much sober ex... who i had been trying to convince i still liked. the night was crazy but hey no regrets! viva la lokos!<3
show comments
NeverG
: Drank some four lokos don't remember last i thought was my third one but dont remember were I fell asleep woke up in the middle of the night to take a piss its pitch black at one point i thought i went blind but eventualy saw a red light on top of a corner so could not find the bathroom or the door pissed in the corner woke up later to find out it's a furniture store that I apearantl went in while it was still open fell asleep didn't trip the alarm the whole night when I got up it was opening time I got out went home no one knew a damn thing about me last night the last thing I remember is watching tv in the afternoon with a fridge full of lokos and shunging them as fast as I could for pay back on my room mate for lokos the best never got a better sleep than with four loko
show comments
Share Your Story