Check out this new app: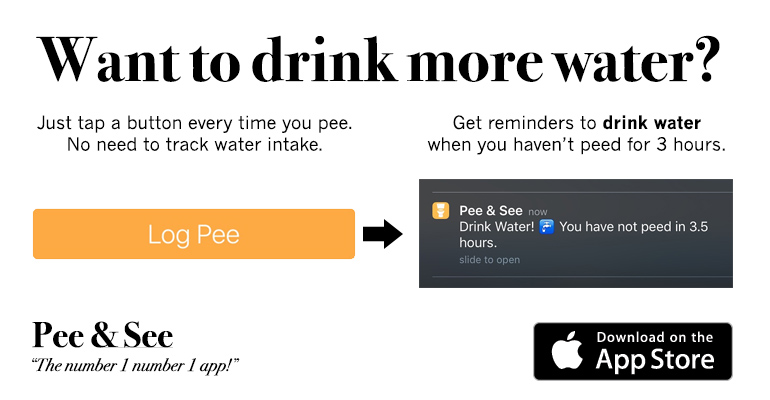 Here are some Loko Stories:
Brett Favre
: I usually have a couple four lokos a night and text my friend, Jen. I can never remember what I text her though...
show comments
NYC1
: Long story short - My friend and I pregamed with 4loko @ the Mets vs. Phillies game @ Philly and only made it 3 innings before we were banned from Citizens Bank Park for life. 'nough said.
show comments
Live Webcam
: Check out this
Armory Square, Syracuse webcam
on a Friday or Saturday night to see some interesting stuff!
kay
: Had 1 and 1/2 four lokos at a friends house. I talked on the phone the entire night to someone I completely hate and told them ALL of my secrets. I chain smoked half a pack of cigarettes on the porch. When I finally decided to go inside and hangout with my friends, I passed out on the living room couch, woke up to my bestfriend smacking my ass so hard it hurt her hand. I proceeded to drive home. My friend pulled up next to me screaming at me for driving down the completely wrong side of the road for at least a mile. I woke up this morning with ez mac all over me and in my bed, probably with a 200 bpm heart rate.
show comments
Freebies
: Check out
SnagFreeSamples.com for free samples
of all kinds of great products.
zaber my neighbor
: So I go to my friend Erics house to watch football and drink some beers. It was snowin like crazy so i fig id get trashed over there. When i opened his fridge to grab a beer a fruit punch four Loko caught my eye. I had never tried one and heard they were being outlawed cause kidds were getting hospitalized. SO i grabbed two. THe first one went down like water, the second, not so much. Next thing i kno we pick these two crazy b*tches alexis and jackie up n start drivin through peoples lawns. I was trying to get some s*x but they were drooling on themselves in the back seat from too many four lokos. After we turfed my own front and back lawn at my fathers house, cause i hate him, we end up in a field. So im racing around this field and its real rocky. I end up smashin into a rock. I jumped out right quick to check my truck and realized....it wasnt a rock it was a tombstone, we were in a freakin graveyard. i floored it outta there dropped them off, went back to my apartment that ive had for a while now (i dont live with my dad cause im like 26 that wouldnt b cool) and passed out on my bedroom flr in the fetal position.
show comments
Wilson the Hammock Man
: Need to pass out after drinking too much loko? Check out these sweet
camping hammocks
!
Henrique
: Was visiting a friend at UMass "The Zoo" Amherst one weekend and of course we were going to rage. He handed me this large purple can, and I read it "Four loko?!". He told me of its amazing powers... and I wish I had listened. Occurrences were told by multiple sources. I ran into an old friend I hadn't seen in 7 years, which I don't remember, neither being punched in the face by her friend. Hugging the female security guard, grabbing her stomach and calling her pudgy. Passed out in the hall way in front of a RA's meeting. Last but definitely not least, running away from a K-9 unit through the woods and falling into a small creek. I outran a K-9 unit. I got Four Loko'ed.
show comments
Scott
: I drank a four loko after work four days ago and woke up in the hospital. The doctor told me I had a stroke, and that my blood type had changed. I went to call my girlfriend and kept getting a busy signal, when I asked the nurse to dial for me she said it's because you can't dial long distance. Somehow I had gone from Brooklyn to Boston and I have no idea how I got there. All of my teeth hurt, my face hurts, and what's weird is that I have more money than my paycheck was and I smell really good. I'd do it again.
show comments
loco4thatloko
: I had a loko and thought I wasn't feeling it. My friend than urged me to drink 5 beers. I'm a 120 pd girl and this was a bad idea. I made a huge mess in my kitchen making mashed potato sandwiches and proceeded to sing Moulin Rouge songs at the top of my lungs in my apartment building. I tried to get into a fight with a girl for not singing with us and proceeded to throw up all over myself and my hair. My boyfriend had to come home and hold me up while he showered me off. Needless to say I'm still Loco for Four LOKO!
show comments
kentstateloko
: Drank 1 and a half fruit punch four lokos to pregame. Blacked out before I left for the bars. Apparently I decided to "whip my hair" to Willow Smith's song in front of everyone. Later I text my ex boyfriend a misspelled text about the guys I've had sex with and by the end of the night I was sobbing for no reason and smoking away my problems with joints. When I woke up my neck was so sore I could barely turn my head, I had 5 long hate texts from my ex boyfriend and had been de friended on facebook. No regrets, I still drink them.
show comments
Julz
: My first four loko... i drank a four loko, beer, some shots, a bunch of shit mixed together.. next thing i know we're leaving the party, then i'm asking my friend to pull over so i can puke.. but i forgot to open the door so i kind of puked on the window.. then i blacked out and woke up the nxt morning NAKED in my friend's roommates bed ( he had left for the weekend ). no clothes around me to be found. i look over and see my friend and say "sean, why are u in my room?" he says "julz? what? i thought u were brian?" then i ask "sean, why am i naked?" he starts cracking up laughing. I guess i walked to his dorm naked....... no more 4 lokos
show comments
Robbie
: I've had 3 loko's and now 2 chicks are telling me I will be a father, problem is that I'm gay!
show comments
Share Your Story