Check out this new app: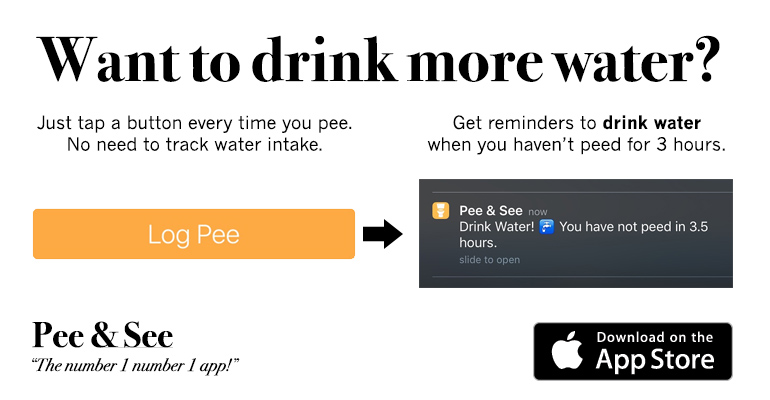 Here are some Loko Stories:
Ian Cross
: I got drunk on beer and whiskey. When we went on a booze run we decided we need energy. We decided on Four Loko. One of those bad boys sent me into a downward spiral. First, I fought a door. Then I got into an arguement with my roomate about nothing. I gathered up all of my hygiene gear, a Hajii rag, an 8 intch knife, and a bottle of mustard. After throwing all of my hygiene gear into the river, I wrapped the Hajii rag around my head like a terrorist. I found a tree that i didnt like, sprayed it with mustard, and proceeded to knife fight it for about 10 minutes. I disapeared. I found out later that multiple cop cars were on the look out for me for about an hour. I forgot why i was mad at my roomate and started back. thats when I was arrested. Damn fuzz finally got me. My roomate magically showed up and started yelling things like,"TAKE YOUR SHIRT OFF!! IT LOOKS BETTER ON COPS!!" I didn't have the knife on me anymore so they had to let me go. Colonel Mustard, in the quad, with the knife. Game over.
show comments
josh johnsons mom.
: my sond died.
show comments
Live Webcam
: Check out this
Armory Square, Syracuse webcam
on a Friday or Saturday night to see some interesting stuff!
Seabass
: After hearing about the government banning the always delicious FOUR LOKO, my fraternity brothers decided to throw a Loko party. At the party I proceeded to drink my 2 Lokos and an unknown # of shots. I blacked out sometime so my friends filled in the rest of the night for me. The boys called sober phone, but on the ride home I accidentally touched the girl drivers' boob. She wasn't happy about this so I told her,"You're atrocious, I have a girlfriend!" I then proceeded to jump out the car window. I was next seen shirtless and pantless with dick flopping out talking to campus police. A frat bro quickly rescued me from an unfavorable fate and led me to my dorm. I rewarded him in the elevator by picking him up and holding him like a child. My last word before passing out in bed was,"Penis..." Without LOKO my adventure wouldn't have been possible.
show comments
Freebies
: Check out
SnagFreeSamples.com for free samples
of all kinds of great products.
penispropreitier
: You bunch of fucking liars :)
show comments
Wilson the Hammock Man
: Need to pass out after drinking too much loko? Check out these sweet
camping hammocks
!
bossman
: Burned down my girlfriend and raped my apartment
show comments
Nechio
: We went to the Usher concert on sunday and my girlfriends all chugged a can each in the car. 10 minutes later, 2 of them fell backwards onto the people in front of us. 10 minutes after that one of them passes out and yacks on the poor girl in front of her and then kicks her in the head. This was all before Usher came on stage.
show comments
Captain Crunch
: I'm a career boozer; can drink all day and walk a straight line. Four Loko kicked my ass! The shit will make you see Jesus. Just two of those evil cans had me walking in circles and riding a mower in the dark thru neighbors' yards. I think they were appreciative, as the blades were spinning. Ended up rolling the bitch and burning my forearm; thanks LOKO.
show comments
Drunkard
: I use lemonade four loko as a mixer. I take one can and mix in four shots of wild turkey 101 and I drink it over ice in a mcdonalds cup. I drank four of these. I broke up with my girl, started hallucinating, and started a small fire in my house. The remaining hours of the night I do not recall.
show comments
lokoforever
: Four Loko and I have been best friends for almost 9 months now. He has caused me to jump out of a two-story window, allowed me to dump a strawberry cake and grind it into the hardwood foyer of a friend's house, bring another cake out onto a golf course at 3am and throw said cake onto the hood of a friends car and smear it all over the windows, travel 400 miles and stomp on a porcelain baby doll only to frighten 30+ people I had just met, cut my foot while smashing a porcelain baby and then trudge up two flights of white carpeted stairs only to pull the pieces from my foot, climb on top of and straddle a friend while shoving small marshmallows into her mouth and my own mouth whilst wearing a hamburger hat, walk the streets wearing a banana suit and chemistry goggles, steal 5 pairs of sandals from a friend who needed them to walk the 2+ miles to her house while claiming they were all mine (I hadn't even worn sandals that night, I wore sneakers) and wrapping a banana suit around her shoulders when she claimed she needed a sweatshirt then shoved her out the door, and I'm sure there is more but Four Loko and I have a rocky relationship where he hits me so hard I tend to black out. <3
show comments
Brett Favre
: I usually have a couple four lokos a night and text my friend, Jen. I can never remember what I text her though...
show comments
Share Your Story