Check out this new app: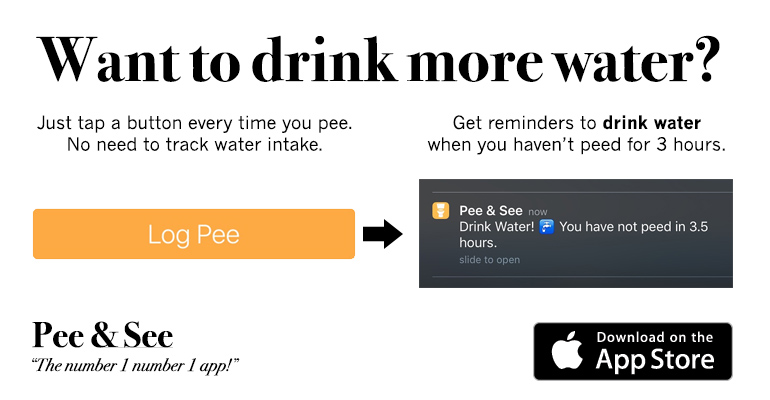 Here are some Loko Stories:
blumpkin
: okay let me start this off by saying FOUR LOKO, we have a love and hate relationship.. anyway im a freshman in college and one night i went to one of my friends apartment so i decided ill down 2 four lokos and i thought i could handle it cuz im not a lightweight but man little thing did i know the Four loko really got to me. That night after finishing 2 lokos, my friend and i ordered ribs i ate probably 3 ,good size ribs. later that night i really had to take a shit and to add up with that i was fucked up like no other. so i went to the bathroom and tried taking a shit and guess who popped out from the shower curtain?!? this fat ass chick with like the saggiest tits ever! but to me that night she looked katy perry, while i was taking a shit she went down on her knees and started giving me head, in my state of mind i thought katy perry was giving me head so by the time i finished shitting i just bust on her saggy tits and left her in the bathroom. i went in my friends livingroom and passed out and next morning my friends told me what happened and when i saw what she looked damnn i almost puked my guts out! thanks four loko for giving me a fucked up night! im scarred for life!!
show comments
lokoforever
: Four Loko and I have been best friends for almost 9 months now. He has caused me to jump out of a two-story window, allowed me to dump a strawberry cake and grind it into the hardwood foyer of a friend's house, bring another cake out onto a golf course at 3am and throw said cake onto the hood of a friends car and smear it all over the windows, travel 400 miles and stomp on a porcelain baby doll only to frighten 30+ people I had just met, cut my foot while smashing a porcelain baby and then trudge up two flights of white carpeted stairs only to pull the pieces from my foot, climb on top of and straddle a friend while shoving small marshmallows into her mouth and my own mouth whilst wearing a hamburger hat, walk the streets wearing a banana suit and chemistry goggles, steal 5 pairs of sandals from a friend who needed them to walk the 2+ miles to her house while claiming they were all mine (I hadn't even worn sandals that night, I wore sneakers) and wrapping a banana suit around her shoulders when she claimed she needed a sweatshirt then shoved her out the door, and I'm sure there is more but Four Loko and I have a rocky relationship where he hits me so hard I tend to black out. <3
show comments
Live Webcam
: Check out this
Armory Square, Syracuse webcam
on a Friday or Saturday night to see some interesting stuff!
josh johnsons mom.
: my sond died.
show comments
Freebies
: Check out
SnagFreeSamples.com for free samples
of all kinds of great products.
bossman
: Burned down my girlfriend and raped my apartment
show comments
Wilson the Hammock Man
: Need to pass out after drinking too much loko? Check out these sweet
camping hammocks
!
Drunkard
: I use lemonade four loko as a mixer. I take one can and mix in four shots of wild turkey 101 and I drink it over ice in a mcdonalds cup. I drank four of these. I broke up with my girl, started hallucinating, and started a small fire in my house. The remaining hours of the night I do not recall.
show comments
Loko Bro
: I drank a 4 loko and then got into a fist fight at B-dubs arguing with a table of strangers about middle east politics. They may have won the battle, but 4 loko won the war.
show comments
straightFUCKED
: So let's just skip this whole story bullshit. Me & a friend chugged 2 fourlokos each. My fresh new boyfriend of about a week came over, and that my friends, was the night I had my first legit 3 some ever. Amen.
show comments
broloko
: First time drinking these I pounded three 4lokos within an hour and went to a kegger at an apartment. Started turning on the gas on the stove in the kitchen for no reason, throwing spices all over the place at people then I get kicked out and start sobbing uncontrollably then it's blackout time. Woke up at 4pm sunday with the vague memory of sprinting and then checked my phone and made 23 calls to my roommate at 5am, 21 calls to my drug dealer, and a lot of concerned voice messages from people I don't remember, and best of all...a 4 min 911 call that I don't remember having to make.
show comments
too light weighted
: it was a typical saturday night, me and my friends tryna get hurt. none of us had ever tried a loko before, but we decided it was time to finally try. the 4 of us in the back of the homies car, one can for 2 people. we started drinking and ended up going to a friends kickback. the last thing i remember is yelling in the streets and coming home with the guy who was throwing the kickback. apparently we got inside my house and hooked up, and i remember spilling water all over my kitchen floor and thanking him for not getting mad? then I woke up in the middle of the night with my jeans and bra on, makeup still on my face, and contacts still in my eyes. i get up to see random shit thrown all over my floor. i go to the bathroom and see that vomit has been cleaned up by my mom. all this because of only HALF of a loko..i told my parents that i had a bad meal at panda express..
show comments
Henrique
: Was visiting a friend at UMass "The Zoo" Amherst one weekend and of course we were going to rage. He handed me this large purple can, and I read it "Four loko?!". He told me of its amazing powers... and I wish I had listened. Occurrences were told by multiple sources. I ran into an old friend I hadn't seen in 7 years, which I don't remember, neither being punched in the face by her friend. Hugging the female security guard, grabbing her stomach and calling her pudgy. Passed out in the hall way in front of a RA's meeting. Last but definitely not least, running away from a K-9 unit through the woods and falling into a small creek. I outran a K-9 unit. I got Four Loko'ed.
show comments
Share Your Story