Check out this new app: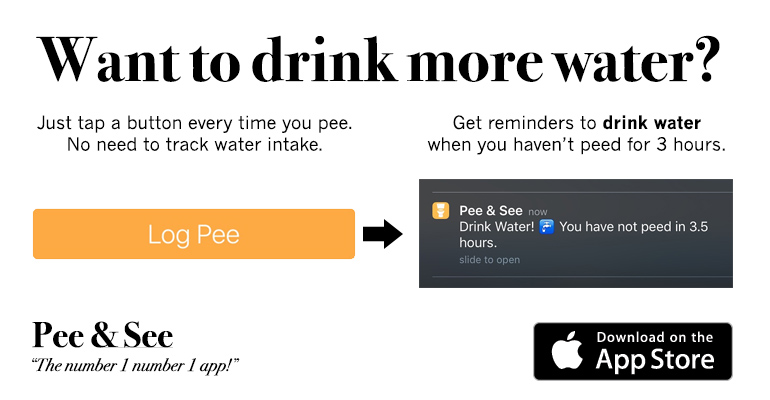 Here are some Loko Stories:
CincyLoko
: I had 1 loko, followed by 3 liters of beer (not light beer) at a German restaurant, as well as a couple of unknown shots. Continued to drink all night, but minus the loko, nothing out of the ordinary, and I never really get out of control. This night was different. I woke up in my recliner, no recollection of how i got home, and a half drank bottle of Pedialyte in my lap, opened. My roommate told me the next day he could not get me to move. I was later told by a friend, who heard from someone who had been with me, "Heard you were drinkin beer out of fat girls boobs at the bar." I played it off saying that I was drunk but not that drunk. Come to find out, it was extremely true, confirmed by 3 people. I drink quite a bit and never get like this so it had to have been the LOKO
show comments
CKY
: Stopped by my buddys place before heading out to a houseparty and he insisted that I try a four loko or 2 for the pregame. Hadnt tried them before so I agreed. Slammed down 2 and a half watermelons(split the 3rd) and ripped a shot of vodka and rolled out. 5 mins after we showed up I drank a beer and it all hit me at once. Last thing I remember was arguing with some grenades at the beerpong table then next thing I know I'm waking up in the bushes in front of my house in a pile of pink puke with one of my shoes missing and scrapes on my face and a huge cut on my back. Aparently I flipped over the pong table, stuck some kid in the face, dropkicked a hole in the wall and bounced all of which I have no recollection of aside from my battle wounds. Had one of the top 3 worst hangovers ive ever had and I pissed off alot of people I know. Still dont know how I made it home in one piece. Thank You Four Loko!!!!
show comments
Live Webcam
: Check out this
Armory Square, Syracuse webcam
on a Friday or Saturday night to see some interesting stuff!
Catherine
: I have never fought anyone in my life. Two four lokos later, I beat the shit out of my best friend's boyfriend.
show comments
Freebies
: Check out
SnagFreeSamples.com for free samples
of all kinds of great products.
stellap87
: Decided to pregame my best friends 21st birthday that saturday. Me and a friend went out to the local Noodle and bought 8 lokos for me and our guests. During the course of the night I drank two and a half four lokos and had 3 shots. Apparently I made out with half of the party, yelled at my friend on the phone for not coming to the party, hooked up with another girl who was not one of my friends, cried in a room and madeout with another guy in that room, went in the student escort with my friend and ended up at larry's steaks. Cried again I wanted to go home, ran into friends, did a lap around the store. My friend stuck me in the escort who I somehow talked into taking me back to my car. drove back to my apartment. my friend rach pulled me out of my car at my place. my guy friends showed up. I then proceeded to run around more this time, but around my building while my friends tried to catch me. Offered to have a 4 some with my guy friends. Offered my girl a foursome with my guy friends. made my friend go outside and check on my car. ended up face in the toliet with two guy friends supporting me while i got sick. woke up with no hangover the next day. awesome. lol
show comments
Wilson the Hammock Man
: Need to pass out after drinking too much loko? Check out these sweet
camping hammocks
!
word
: So: drank a little Vodka, some beer, and 2 LEMONADE LOKOS. ran around bar hopping and getting dudes to buy me and my hoes more drinks. kiss 3 out of my 4 lady friends. the hoes leave. my best friend stayed with me and my man and his people. lots of slapping people. my friend and i steal a guitar. get into an intense fist fight with my best friend. we're practically yelling obscenities and rolling around on the ground. (all in the middle of the street). fucked up my leg, blood blood blood. lost my contacts. blind as fuck. everyone leaves becuase i'm on a rampage. my boyfriend stayed with me. slept in a bush in the neutral ground of New Orleans. (luckily i had a Pokemon blanket!) woke up at 7:00 a.m to the cops telling us to leave. threw up on some school. then went home. oh Loko, the things you do to me.
show comments
cheeloko
: Bought all four loko flavors. clowned everyone around for only drinking one four loko. the girl pounded a four loko (she weighing less than the can) lost her purse broke a glass and possibly her ankle at the party, we left and halfway I had to go back, find the party I lok'd out and find purse. got home and projectiled rainbows all over my bedroom walls, where my brother was sleeping, who the girl kicked out before trying (unsucessfully) to mate with me. if the stains on stomach and her back are any indication i threw up again during reverse cowgirl. woke up with unholy headache for 8am gig, stepped in an angry cranberry lime colored carpet condom and my brother was so pissed he checked into a hotel.
show comments
Chronotherm
: Hello, fellow Four Loko users. Today I decided to buy a case of Four Loko to celebrate, or "mourn," the disappearance and/or outlawing of our mutual friend, Four Loko (Phusion Products is in trouble for absolutely no reason by New York State because of stupid bullshit.) Said case consisted of twelve assorted Four Lokos. I had a Four Loko, then a girl who was located in my fraternity house also had a Four Loko. We attempted to go into my room and have sex, at which point I blacked out. Hours later, I became acutely aware of my surroundings. I was in a shower, with a pounding headache, and -- unable to get an erection or ejaculate because of "four loko dick" -- I found myself urinating on her face. She also had a Four Loko. The only part that I remember thereafter is her thanking me for taking a piss on her face. I never thought I would get thanked for peeing on a girl's face outside of the adult film industry. God bless Four Loko; she was pretty cute. I got a second date. I don't plan to pee on her next time.
show comments
ManBearPig0
: Drank 2 Four Lokos and went swimming... that doesn't seem like too much of a problem till you realize that it's November in western PA
show comments
Loko Bro
: I drank a 4 loko and then got into a fist fight at B-dubs arguing with a table of strangers about middle east politics. They may have won the battle, but 4 loko won the war.
show comments
too light weighted
: it was a typical saturday night, me and my friends tryna get hurt. none of us had ever tried a loko before, but we decided it was time to finally try. the 4 of us in the back of the homies car, one can for 2 people. we started drinking and ended up going to a friends kickback. the last thing i remember is yelling in the streets and coming home with the guy who was throwing the kickback. apparently we got inside my house and hooked up, and i remember spilling water all over my kitchen floor and thanking him for not getting mad? then I woke up in the middle of the night with my jeans and bra on, makeup still on my face, and contacts still in my eyes. i get up to see random shit thrown all over my floor. i go to the bathroom and see that vomit has been cleaned up by my mom. all this because of only HALF of a loko..i told my parents that i had a bad meal at panda express..
show comments
Share Your Story