Check out this new app: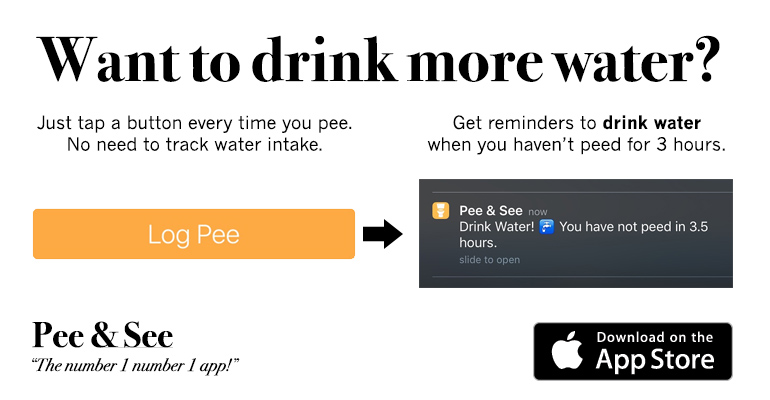 Here are some Loko Stories:
slugg
: Gal brought some to a small party at my house for Halloween. Drank 2 and a few shots, have no idea what happened the rest of the night, but was told I took my shirt off and was running around the neighborhood stealing pumkins off of other people's porches. Sure enough, there were a dozen jack-o-lanterns on my porch and puke on the sidewalk. And then I crapped blood for two days.
show comments
loko nomo homo
: had a buddy that drank 2 four lokos,and a few bumps.... decided to let his friend remove a tatoo off the back of his neck with the wire wheel on a Dremel tool, which was largely successful, later on he decided to drive home.. got pulled over, ran from the cop at gunpoint before surrendering, preceeded to get placed in the back of the cop car after calling the cop a racial slur... he then bites the tube in half on the breathalyzer machine.. for some reason there was a teddy bear in the back of the cop car wich he tore the head off of.. half of this story was actually in the police blotter.. Sumter,SC!!! wooooo hoooo GO CHASE!!
show comments
Live Webcam
: Check out this
Armory Square, Syracuse webcam
on a Friday or Saturday night to see some interesting stuff!
MIC-Blaze
: Drank 3 lokos before my intramural kickball game. I couldn't round the bases in the right order so i sat down and played the field for both teams. Back at my dorm I puked all over my hall coordinator then put my head in a toilet. When I removed my head a cop was standing in the doorway.
show comments
Freebies
: Check out
SnagFreeSamples.com for free samples
of all kinds of great products.
Seabass
: After hearing about the government banning the always delicious FOUR LOKO, my fraternity brothers decided to throw a Loko party. At the party I proceeded to drink my 2 Lokos and an unknown # of shots. I blacked out sometime so my friends filled in the rest of the night for me. The boys called sober phone, but on the ride home I accidentally touched the girl drivers' boob. She wasn't happy about this so I told her,"You're atrocious, I have a girlfriend!" I then proceeded to jump out the car window. I was next seen shirtless and pantless with dick flopping out talking to campus police. A frat bro quickly rescued me from an unfavorable fate and led me to my dorm. I rewarded him in the elevator by picking him up and holding him like a child. My last word before passing out in bed was,"Penis..." Without LOKO my adventure wouldn't have been possible.
show comments
Wilson the Hammock Man
: Need to pass out after drinking too much loko? Check out these sweet
camping hammocks
!
CKY
: Stopped by my buddys place before heading out to a houseparty and he insisted that I try a four loko or 2 for the pregame. Hadnt tried them before so I agreed. Slammed down 2 and a half watermelons(split the 3rd) and ripped a shot of vodka and rolled out. 5 mins after we showed up I drank a beer and it all hit me at once. Last thing I remember was arguing with some grenades at the beerpong table then next thing I know I'm waking up in the bushes in front of my house in a pile of pink puke with one of my shoes missing and scrapes on my face and a huge cut on my back. Aparently I flipped over the pong table, stuck some kid in the face, dropkicked a hole in the wall and bounced all of which I have no recollection of aside from my battle wounds. Had one of the top 3 worst hangovers ive ever had and I pissed off alot of people I know. Still dont know how I made it home in one piece. Thank You Four Loko!!!!
show comments
Chronotherm
: Hello, fellow Four Loko users. Today I decided to buy a case of Four Loko to celebrate, or "mourn," the disappearance and/or outlawing of our mutual friend, Four Loko (Phusion Products is in trouble for absolutely no reason by New York State because of stupid bullshit.) Said case consisted of twelve assorted Four Lokos. I had a Four Loko, then a girl who was located in my fraternity house also had a Four Loko. We attempted to go into my room and have sex, at which point I blacked out. Hours later, I became acutely aware of my surroundings. I was in a shower, with a pounding headache, and -- unable to get an erection or ejaculate because of "four loko dick" -- I found myself urinating on her face. She also had a Four Loko. The only part that I remember thereafter is her thanking me for taking a piss on her face. I never thought I would get thanked for peeing on a girl's face outside of the adult film industry. God bless Four Loko; she was pretty cute. I got a second date. I don't plan to pee on her next time.
show comments
NYC1
: Long story short - My friend and I pregamed with 4loko @ the Mets vs. Phillies game @ Philly and only made it 3 innings before we were banned from Citizens Bank Park for life. 'nough said.
show comments
4BROko
: It was a Thursday night, and FUCK I was thirsty. I stopped to grab some LOKO's and ended up finishing one, and cracking into another by the time I got back to my bro-pad. I wanted to pre-game the pre-game, cause to be honest with you, who wants to sit around and drink with a bunch of people while making small talk? I was trying to get as fucked up as quickly as possible. I finished my second LOKO and started on the third. Bad idea? Hell no. Hammered? Hell Yes. I started having a gray-out, remembering only that I was hungry and wanted to go to the bar to get some wings. before the pre-game at 9. I woke up 14 hours later with a voice mail from the local police station asking me to come in and give a statement about my public urination and public drunkenness. I got LOKO'd
show comments
ManBearPig0
: Drank 2 Four Lokos and went swimming... that doesn't seem like too much of a problem till you realize that it's November in western PA
show comments
Walking Loko
: 2 FourLoko's= 80hrs, 90 days loss privledges, 60 days room restriction, no x-mas break or thanksgiving break....love you 4loko
show comments
Share Your Story