Check out this new app: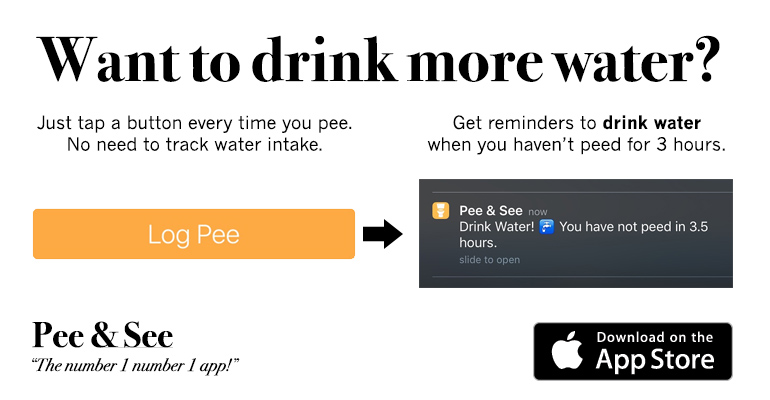 Here are some Loko Stories:
stellap87
: Decided to pregame my best friends 21st birthday that saturday. Me and a friend went out to the local Noodle and bought 8 lokos for me and our guests. During the course of the night I drank two and a half four lokos and had 3 shots. Apparently I made out with half of the party, yelled at my friend on the phone for not coming to the party, hooked up with another girl who was not one of my friends, cried in a room and madeout with another guy in that room, went in the student escort with my friend and ended up at larry's steaks. Cried again I wanted to go home, ran into friends, did a lap around the store. My friend stuck me in the escort who I somehow talked into taking me back to my car. drove back to my apartment. my friend rach pulled me out of my car at my place. my guy friends showed up. I then proceeded to run around more this time, but around my building while my friends tried to catch me. Offered to have a 4 some with my guy friends. Offered my girl a foursome with my guy friends. made my friend go outside and check on my car. ended up face in the toliet with two guy friends supporting me while i got sick. woke up with no hangover the next day. awesome. lol
show comments
BeeBop
: After drinking a few 4lokos my roommates were laying on the floor as my boyfriend and I were on the couch watching a movie. Sometime in the middle of the movie the girl roommate sat up, looked down at her boyfriend and threw up all over him!!! His face, chest and arms were covered. He sat up really quickly then threw up on her. Her lap, chest etc. were drenched. All in different colors too. THey looked at each other, hugged and laid back down and went to sleep like that. Ugh. We tiptoed away fast and let them sleep like that.
show comments
Live Webcam
: Check out this
Armory Square, Syracuse webcam
on a Friday or Saturday night to see some interesting stuff!
worst loko night
: Never had a 4 loko before until one night when everyone wanted to, so i jumped on the band wagon, drank 2, went to the the bar and then another bar and then another bar, taking 3 shots in a row at the last bar was all i remember...the next morning i woke up with a missing front tooth my face scratched up and bruised and my car window was smashed in....wtf
show comments
Freebies
: Check out
SnagFreeSamples.com for free samples
of all kinds of great products.
sprezz
: friday night: loko party! saturday morning: chick fil a breakfast! i have to piss mid-chicken biscuit. WHAT THE FUCK MY PISS IS BLUE
show comments
Wilson the Hammock Man
: Need to pass out after drinking too much loko? Check out these sweet
camping hammocks
!
Ian Cross
: I got drunk on beer and whiskey. When we went on a booze run we decided we need energy. We decided on Four Loko. One of those bad boys sent me into a downward spiral. First, I fought a door. Then I got into an arguement with my roomate about nothing. I gathered up all of my hygiene gear, a Hajii rag, an 8 intch knife, and a bottle of mustard. After throwing all of my hygiene gear into the river, I wrapped the Hajii rag around my head like a terrorist. I found a tree that i didnt like, sprayed it with mustard, and proceeded to knife fight it for about 10 minutes. I disapeared. I found out later that multiple cop cars were on the look out for me for about an hour. I forgot why i was mad at my roomate and started back. thats when I was arrested. Damn fuzz finally got me. My roomate magically showed up and started yelling things like,"TAKE YOUR SHIRT OFF!! IT LOOKS BETTER ON COPS!!" I didn't have the knife on me anymore so they had to let me go. Colonel Mustard, in the quad, with the knife. Game over.
show comments
word
: So: drank a little Vodka, some beer, and 2 LEMONADE LOKOS. ran around bar hopping and getting dudes to buy me and my hoes more drinks. kiss 3 out of my 4 lady friends. the hoes leave. my best friend stayed with me and my man and his people. lots of slapping people. my friend and i steal a guitar. get into an intense fist fight with my best friend. we're practically yelling obscenities and rolling around on the ground. (all in the middle of the street). fucked up my leg, blood blood blood. lost my contacts. blind as fuck. everyone leaves becuase i'm on a rampage. my boyfriend stayed with me. slept in a bush in the neutral ground of New Orleans. (luckily i had a Pokemon blanket!) woke up at 7:00 a.m to the cops telling us to leave. threw up on some school. then went home. oh Loko, the things you do to me.
show comments
Randy Savage
: it was halloween and we were in NYC dressed up at 90s wrestlers. My buddy's new apt is above a chineese restaurant, and he told us we didn't have to worry about making noise anymore. So, we chugged our first Lokos with some beer. Turns out, to rub in the fact he didn't care about noise, he started stomping around, to which we all followed suite. The chinese waitress came up to tell us that the customers were complaining from the noise, to which he yelled 'godzilla!' and kept stomping. Grabbed 10 more lokos, and then 6 more, immediately blacked out. Woke up to find his apt destroyed, and the feather bowas we had exploded everywhere. From from people told us, we spent all night body slamming and throwing each other around, screaming about our (championship) belts. It's also been shown (via cell phone) that we were at one point walking around times square. The only thing we're very sure of, is that most of us puked, and 0 puke found the toilet. So while the toilet was still fresh looking, the corner immediately adjacent to the toilet? Destroyed
show comments
zook37
: In honoring our friends who have been legally banned from drinking the wonder that is a 4 loko, a group of friends and I (in total 7 girls) decided to have a "four loko fiesta" last saturday night. The evening started off slow, and then changed when we all played kings with our fours. Just think about it, waterfalling with four's. Highlights of the evening: one of the girls peed off the balcony of a third floor on-grounds college apartment complex, one girl's mid-party status "fdour locko fiestas 11111111111111!!!!!! WHOSSSOOOP!!!!!!!!!!!!! HEHEH3EHES hahaha IF YOUS MESS WITH THE CBUUL YOU GET THE HORNSDDSSSS!!!!!!", and one girl took 110 photos with no pants on. These pictures helped piece the night together because each and every person blacked out at some point.
show comments
Captain Crunch
: I'm a career boozer; can drink all day and walk a straight line. Four Loko kicked my ass! The shit will make you see Jesus. Just two of those evil cans had me walking in circles and riding a mower in the dark thru neighbors' yards. I think they were appreciative, as the blades were spinning. Ended up rolling the bitch and burning my forearm; thanks LOKO.
show comments
Zack Morris
: Alright, Im not gonna go into too much detail since I dont wanna be identified. Anyhow, I drank 4 cans the the magical juice, and from gathering information what happened was a night Im glad I do NOT remember. It started with stumbling back into the store to get more, and when the guy said they had run out, I apparently raged & went over the counter to "fight" I guess. Well, first of all Im a regular, so besides my dodging the store now, Im pretty sure thats why he didnt call the cops. BUT that didnt stop me from accidentally bumping into the "cop button" underneath the counter during our may-lay. Well, after I was told I was caught on camera, and some persuasion from the people around... I took off. I ran and left the party I was with and apparently disappeared. After this you would think I would wake someplace butt raped, but a skilled fighter (drunk or not) yet somewhat intelligent, I was able to run to an old girlfriends house. Now, she loves to party... so she wasnt home. Ok .. So the next part I cant say for sure how it happened, but I guess I had tried to climb in her window "to hide from the popo" when I was spotted by her mother. She recognized me (of course), and surprisingly didnt kick me out. In fact im not proud to say this, but I ended up boning her. I woke up naked with my raw dogged dick tucked between her wrinkled ass cheeks. I jumped up (now sober) not remembering wtf happened. She in turn woke up and said she had showered me and told me how the whole thing went down from the moment I had climbed in her daughters window. She told me not to worry she wouldnt say anything to my ex... now, as Im getting dressed (as quick as possible), with a look of horror, she says her daughter didnt come home last night. Granted I was curious where she was, but I wasnt trying to stick around especially since I had just piped her moms! So I took off.. forgoing the ride and breakfast offer. As I turn the corner to the nearby Taco Bell, confused as shit. I call my friends... who meet me and tell me the first half and that I "may be wanted". Im still hiding, but omfg... I have now retired from my Loko ways *as I down one* ... right after this one. Really though, Im probably never gonna live this one down. But shit ... they say there is always a silver lining ... and I guess if I really think about it... yea, Im not gonna lie. I pat myself on the back knowing I plowed a semi-hot GILF, and her still smoking daughter... all in one year. Thanks to 4Lokos, Ive now filled a mom & daughter full of creampies. WOW. TRUE STORY
show comments
Share Your Story