Check out this new app: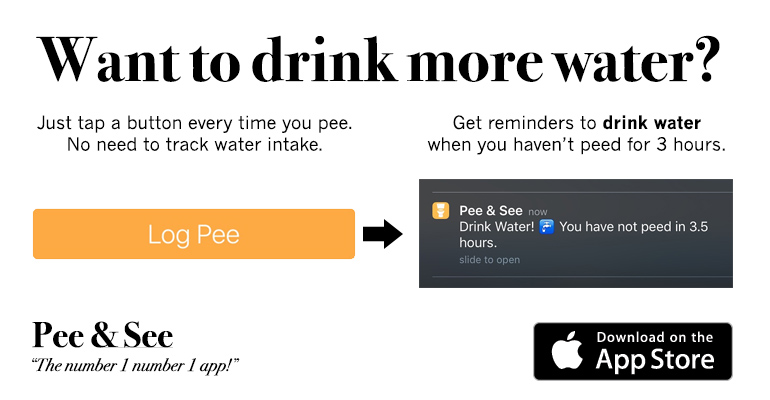 Here are some Loko Stories:
MIC-Blaze
: Drank 3 lokos before my intramural kickball game. I couldn't round the bases in the right order so i sat down and played the field for both teams. Back at my dorm I puked all over my hall coordinator then put my head in a toilet. When I removed my head a cop was standing in the doorway.
show comments
Spookyzach
: Forelokos and lifeguarding go hand in hand. This summer i lifeguarded at a hotel pool with a bunch of tourists and i would drink 2 to 4 lokos in a 711 cup on the stand daily haha. It was like a 10 hr black out and it was fucking awesome! The night I got my DWI I drank 4 forelokos and 5 beers. The cop pulled me over for disregarding a redlight twice and I was already drinking a 5th loko and i poured it on the ground so he would see it haha. He came up to the window and said he smelt a strong odor of alcohol. I told him he didnt. As he was walking back to his car I put my head out of my window and was like "DUDE!! NAH IVE BEEN DRINKIN BRO IVE BEEN DRINKIN DUDE". He asked if i was intoxicated and i said "NAH DUDE IM LOKO'D!!". As i was in intake a hot lady cop was asking me a series of questions and she asked me if i was 18 or older and i grinned and stuck out my chest and was like "why yes i am whats good?". hahalokos
show comments
Live Webcam
: Check out this
Armory Square, Syracuse webcam
on a Friday or Saturday night to see some interesting stuff!
SpartyON!!!
: Drank 4 Lok's blacked out, accidently called my landlord at 2am, then I walked to McDonalds and from what my receipt says I ate 7 double chz burgers and a large chocolate shake. Walked back home with some friends and puked on a parked car. Woke up and there was piss on my desk. Thank you Four Lokos.
show comments
Freebies
: Check out
SnagFreeSamples.com for free samples
of all kinds of great products.
CaptainMorgyne
: That nickname is definitely going to give me away. Haha. Anyways, I love 4L. Out of the 8 flavors they have, there isn't one that I don't love. In order to find this out, I had to try all of them. One night, me and a couple of my guy friends decided, out of complete boredom, that we were going to try all of the 4L flavors and see what each tasted like mixed with something else. We got a shit ton of them, and it ended up turning into a party. A couple of assholes showed up talking a lot of shit about how much they could drink. I, being completely stubborn and hate loosing, tell them that I can out drink them. It automatically becomes a contest. These 5 guys, verses little ole' me. If I could out drink all five of them, they each owed me a 100 bucks. If they out drank me, I had to send them nudes. The rules were simple; first "team" to puke, lost. I figured this was going to be extremely easy considering I had never puked from alcohol before. About two cans in, 3 of the guys were starting to slur their words and getting a little wobbly. On the third can, they ended up giving up. I was definitely feeling alcohol, but like I said, I'm stubborn, and can't loose. I had to beat these last two guys. Another half a can, one of the two that were still in, couldn't drink anymore, and puked.. Making me the winner. I got super pumped because I had pretty much put these guys in their place. Being 4 cans in now, I keep drinking. After half of the 5th can, everything is a blur. My friend Kyle ends up recording the rest of the night.. Let me tell you, actually watching yourself be a complete and total dumb ass, is the worst ever. I ended up talking a lot of shit about these guys who couldn't beat me. Just being a cocky bitch. The guy that puked, tries to get me to shut up, and I punch him in the face. I then decide to leave, and ask Kyle to drive to Taco Bell. We get there, and my ex girlfriend is in the parking lot. I walk up to her, grab her face, and kiss her. I then proceed to kiss her new boyfriend. Assuming she's in total shock, she nor her new boyfriend, say anything to me. I decide I don't want my food, so we leave and go to Walmart. Why? I don't know. I normally hate Walmart. We go inside and fuck around with stuff. Long story short, we get kicked out for racing the shopping carts. We then go back to the house, and I pass out on the back porch, waking up in the little swinging couch soaking wet due to rain. I had 17 missed calls from my ex girlfriend, and lost my purse. I never got my money either.. Fucked up night. Oh, and Kyle put the video on his tumblr, so everyone who followed him, saw it. -_-
show comments
Wilson the Hammock Man
: Need to pass out after drinking too much loko? Check out these sweet
camping hammocks
!
Zack Morris
: Alright, Im not gonna go into too much detail since I dont wanna be identified. Anyhow, I drank 4 cans the the magical juice, and from gathering information what happened was a night Im glad I do NOT remember. It started with stumbling back into the store to get more, and when the guy said they had run out, I apparently raged & went over the counter to "fight" I guess. Well, first of all Im a regular, so besides my dodging the store now, Im pretty sure thats why he didnt call the cops. BUT that didnt stop me from accidentally bumping into the "cop button" underneath the counter during our may-lay. Well, after I was told I was caught on camera, and some persuasion from the people around... I took off. I ran and left the party I was with and apparently disappeared. After this you would think I would wake someplace butt raped, but a skilled fighter (drunk or not) yet somewhat intelligent, I was able to run to an old girlfriends house. Now, she loves to party... so she wasnt home. Ok .. So the next part I cant say for sure how it happened, but I guess I had tried to climb in her window "to hide from the popo" when I was spotted by her mother. She recognized me (of course), and surprisingly didnt kick me out. In fact im not proud to say this, but I ended up boning her. I woke up naked with my raw dogged dick tucked between her wrinkled ass cheeks. I jumped up (now sober) not remembering wtf happened. She in turn woke up and said she had showered me and told me how the whole thing went down from the moment I had climbed in her daughters window. She told me not to worry she wouldnt say anything to my ex... now, as Im getting dressed (as quick as possible), with a look of horror, she says her daughter didnt come home last night. Granted I was curious where she was, but I wasnt trying to stick around especially since I had just piped her moms! So I took off.. forgoing the ride and breakfast offer. As I turn the corner to the nearby Taco Bell, confused as shit. I call my friends... who meet me and tell me the first half and that I "may be wanted". Im still hiding, but omfg... I have now retired from my Loko ways *as I down one* ... right after this one. Really though, Im probably never gonna live this one down. But shit ... they say there is always a silver lining ... and I guess if I really think about it... yea, Im not gonna lie. I pat myself on the back knowing I plowed a semi-hot GILF, and her still smoking daughter... all in one year. Thanks to 4Lokos, Ive now filled a mom & daughter full of creampies. WOW. TRUE STORY
show comments
4BROko
: It was a Thursday night, and FUCK I was thirsty. I stopped to grab some LOKO's and ended up finishing one, and cracking into another by the time I got back to my bro-pad. I wanted to pre-game the pre-game, cause to be honest with you, who wants to sit around and drink with a bunch of people while making small talk? I was trying to get as fucked up as quickly as possible. I finished my second LOKO and started on the third. Bad idea? Hell no. Hammered? Hell Yes. I started having a gray-out, remembering only that I was hungry and wanted to go to the bar to get some wings. before the pre-game at 9. I woke up 14 hours later with a voice mail from the local police station asking me to come in and give a statement about my public urination and public drunkenness. I got LOKO'd
show comments
SONNY BONO
: Drank 3 loko's , went skiing.
show comments
Walking Loko
: 2 FourLoko's= 80hrs, 90 days loss privledges, 60 days room restriction, no x-mas break or thanksgiving break....love you 4loko
show comments
j fresh
: had one 4 loko before a movie, snuck 3 beers in the movie, came back to my house had a couple more beers, then started another loko. blacked out in the middle of it. now most of my friends have a video on their phones of me blacked out drunk butt naked doing the stanky leg then busting my head on a table only to get up laughing. gotta love 4 lokos
show comments
Morgan
: I was hanging out in Chicago last summer at this guy's house who I'd met on the internet, we bought 4 Four Loko's for the two of us to split. Watermelon is the best, imo. We were all sitting out on the porch and his extremely hot roommate came out and I started feeling awkward and tried to drink both of them as fast as I could in an effort to be more "social", or something. First one was fine, and then all I can remember after that is singing 3OH3!, and then being naked in the bathroom and throwing up on myself. I guess I had sex with my friend, and then went into the bathroom to puke right after, walked into his OTHER roommate's room who was asleep (doesn't drink at all) and had also just passed a kidney stone that day. He saw a shadowed figure in his room (me), got a knife and tried to stab my leg until he turned the lights on and I naked sleepwalked in circles in his room and tried to pee on his bed. Then tried to open the door and walk around Chicago streets (still naked) at like 5 am by myself. The door was locked, to my benefit. They don't have this shit in Canada, thank god.
show comments
Share Your Story