Check out this new app: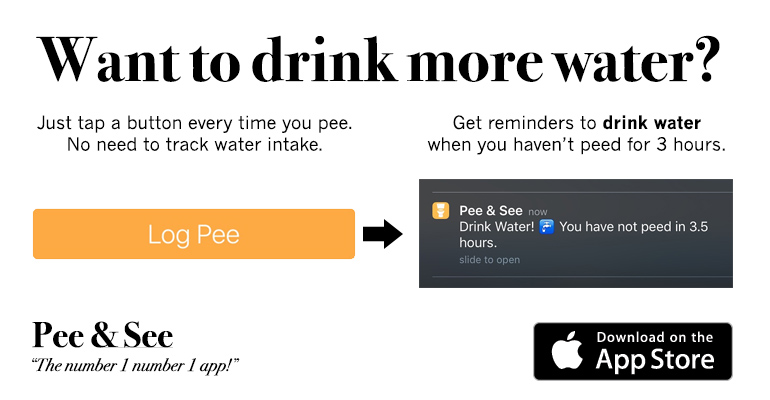 Here are some Loko Stories:
Rockstar lifestyle
: drank 5 cuatro crazies in less then one hour went to school, got suspended, lost all my possessions, woke up in a hospital( not like in a bed like in the waiting area still drunk), walked home half naked, screamed at some people on a bus and lost my virginity to my cleaning lady. probably the single greatest day of my life.
show comments
BeeBop
: After drinking a few 4lokos my roommates were laying on the floor as my boyfriend and I were on the couch watching a movie. Sometime in the middle of the movie the girl roommate sat up, looked down at her boyfriend and threw up all over him!!! His face, chest and arms were covered. He sat up really quickly then threw up on her. Her lap, chest etc. were drenched. All in different colors too. THey looked at each other, hugged and laid back down and went to sleep like that. Ugh. We tiptoed away fast and let them sleep like that.
show comments
Live Webcam
: Check out this
Armory Square, Syracuse webcam
on a Friday or Saturday night to see some interesting stuff!
omg4loko
: I drank 1 4loko & felt nothing so i decided to chug my second one.. it all went downhill from there.. all i know is i some how ended up sleeping in someones unlocked car with a baby doll.
show comments
Freebies
: Check out
SnagFreeSamples.com for free samples
of all kinds of great products.
Eddy Kowalziewski
: Drank a 4Loko before the gym, thought it was an energy drink. Started fingering my butthole on the stairmaster, came hard.
show comments
Wilson the Hammock Man
: Need to pass out after drinking too much loko? Check out these sweet
camping hammocks
!
bonebreaker
: So I had a tasty lemonade 4loko to kick off a night of wild drinking. Followed that up with various mixed drinks for a few hours before blacking out completely. Around 4am, I gradually floated back up into consciousness and realized that my wrist was broken and massively swollen. No one knows what happened because the only person I was with was also blackout thanks in part to getting loko. Drinking 4loko that night: Great decision, or greatest decision?
show comments
LOKO IHOP
: I went over to a friends house for a party, intending to be able to drive home that night... until Four Loko and I were introduced. In the span of an hour I had 2 Loko Lemonades and half of a Watermelon Loko. I then proceeded to wash those down with a Steel Reserve tall boy. ... After swinging from a bathroom door(a story of which I later found out) I woke up face-first on the floor a few hours later. My brother picked me up and took me to IHOP, where I attempted to eat hash browns but could not form my mouth well enough to chew. After this I journeyed to the bathroom of where I puked more than I ever have in my life and slept face-first on the IHOP toilet seat. A month later I still cringe when I hear the word Four.
show comments
Chronotherm
: Hello, fellow Four Loko users. Today I decided to buy a case of Four Loko to celebrate, or "mourn," the disappearance and/or outlawing of our mutual friend, Four Loko (Phusion Products is in trouble for absolutely no reason by New York State because of stupid bullshit.) Said case consisted of twelve assorted Four Lokos. I had a Four Loko, then a girl who was located in my fraternity house also had a Four Loko. We attempted to go into my room and have sex, at which point I blacked out. Hours later, I became acutely aware of my surroundings. I was in a shower, with a pounding headache, and -- unable to get an erection or ejaculate because of "four loko dick" -- I found myself urinating on her face. She also had a Four Loko. The only part that I remember thereafter is her thanking me for taking a piss on her face. I never thought I would get thanked for peeing on a girl's face outside of the adult film industry. God bless Four Loko; she was pretty cute. I got a second date. I don't plan to pee on her next time.
show comments
Zach the spook
: One day at the east coast surfing championship I drank 3 forelokos then smoked dmt under a bridge. Blacked out and pulled my dick out from my board shorts and screamed "Im fucked up!!" with my hands flailing in the air with families looking all around then fell straight on my face. I got like 326723 other stories like the time i got my DWI goin loko
show comments
sprezz
: friday night: loko party! saturday morning: chick fil a breakfast! i have to piss mid-chicken biscuit. WHAT THE FUCK MY PISS IS BLUE
show comments
Doc
: This saturday night i had two Lokos. Catch is, i drank both of them out of solo cups mixed with vodka. Don't remember anything about the night and the next day my friend told me that I was walking in the middle of a popular road screaming at all the cars that passed, tried to fight a bunch of football players, wiped out while sprinting down the sidewalk, called my buddy and told him that the commies were coming to get me, and then showed back up at my bud's room at 4 am with Cluck U. Oh, and I walked in on him fucking, turned the lights on, and seemed not to notice it. It's Thursday and I'm still sore as hell.
show comments
Share Your Story