Check out this new app: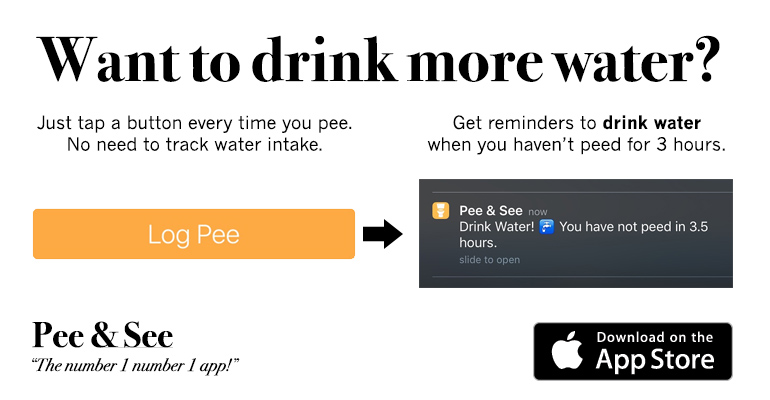 Here are some Loko Stories:
Hi
: None of these are true.
show comments
Anon
: I am prepared to drive to Connecticut once a month to stock up on four lokos (FUCK YOU NEW YORK, FUCK YOU)
show comments
Live Webcam
: Check out this
Armory Square, Syracuse webcam
on a Friday or Saturday night to see some interesting stuff!
lovefourlokos
: So it was my best friends birthday(she turned 17) and to celebrate we decided to throw a big party. For alc we got 6 four lokos for ourselves and ton of beer and vodka. We both chugged 3 lokos each in about and hour and I decided to drive myself and seven others(my car seats 5)to in n out,ordered food, drove into a sign at a church, stopped to play at the park and then we both black out. We woke up naked in some random persons jacuzzi with clothes, empty cans, and used condoms all around the jacuzzi. asked what the fuck happened the night before, and found out I had sex with my bestfriends college brother and she fucked his best friend. THANK YOU FOUR LOKO.WE LOVE YOU.
show comments
Freebies
: Check out
SnagFreeSamples.com for free samples
of all kinds of great products.
Rockstar lifestyle
: drank 5 cuatro crazies in less then one hour went to school, got suspended, lost all my possessions, woke up in a hospital( not like in a bed like in the waiting area still drunk), walked home half naked, screamed at some people on a bus and lost my virginity to my cleaning lady. probably the single greatest day of my life.
show comments
Wilson the Hammock Man
: Need to pass out after drinking too much loko? Check out these sweet
camping hammocks
!
bonebreaker
: So I had a tasty lemonade 4loko to kick off a night of wild drinking. Followed that up with various mixed drinks for a few hours before blacking out completely. Around 4am, I gradually floated back up into consciousness and realized that my wrist was broken and massively swollen. No one knows what happened because the only person I was with was also blackout thanks in part to getting loko. Drinking 4loko that night: Great decision, or greatest decision?
show comments
kayray
: i died.
show comments
zook37
: In honoring our friends who have been legally banned from drinking the wonder that is a 4 loko, a group of friends and I (in total 7 girls) decided to have a "four loko fiesta" last saturday night. The evening started off slow, and then changed when we all played kings with our fours. Just think about it, waterfalling with four's. Highlights of the evening: one of the girls peed off the balcony of a third floor on-grounds college apartment complex, one girl's mid-party status "fdour locko fiestas 11111111111111!!!!!! WHOSSSOOOP!!!!!!!!!!!!! HEHEH3EHES hahaha IF YOUS MESS WITH THE CBUUL YOU GET THE HORNSDDSSSS!!!!!!", and one girl took 110 photos with no pants on. These pictures helped piece the night together because each and every person blacked out at some point.
show comments
HausMan
: Drank three and a-half Four Lokos last Thursday along with going 12-0 at beer pong. Tried finishing my last Loko while I danced and made out with some girl with a purity ring. Woke up naked, sweating in her bathroom while wearing a used condom. Saw myself in the mirror while puking in her sink. Got back to bed, fucked her again and woke up in time for my 8AM Calc class. Academics first!!!
show comments
Aspiring Black Woman
: Once upon a time, in North Philadelphia, it was my friends birthday. What a better way to celebrate a birthday than to go loko. The plans were to pre game at my friend's apartment, then get a taxi to the clubs in South Philly. I ended up killing an entire blue razz four loko before everyone even got to the pre game. After a few rounds of beer pong, we were ready to go out. We called two cabs. I was in the second cab, but it was extremely late. While we were anxiously waiting for our cab outside of the apartment, I chugged the second half of my second loko...screamed "fuck this" then chucked the can in the police station parking lot across the street. We ended up getting the cab for two blocks then changed our minds and got let out. While we were walking back to the apartment, I told everyone I was "getting my black girl swag on", because white chicks don't got no swag. I ended up tripping on a curb, tumbling into the street, and spraining my ankle. After hobbling back to the apartment I felt the need to call my boss and tell her I failed to be black. I looked at my phone the next day and realized i was on the phone with her for fifteen fucking minutes. We ended up going back out, but when we got to the party I had to walk my friend home. I hobbled her home six blocks and then hobbled back. I woke up at 7:30 the next morning to go to work, and I couldn't even stand. Ironically, I was involved in a photoshoot for promotional safety. All day this guy took pictures of me, hungover as shit, in an ankle brace, hobbling on ladders.
show comments
LOKO IHOP
: I went over to a friends house for a party, intending to be able to drive home that night... until Four Loko and I were introduced. In the span of an hour I had 2 Loko Lemonades and half of a Watermelon Loko. I then proceeded to wash those down with a Steel Reserve tall boy. ... After swinging from a bathroom door(a story of which I later found out) I woke up face-first on the floor a few hours later. My brother picked me up and took me to IHOP, where I attempted to eat hash browns but could not form my mouth well enough to chew. After this I journeyed to the bathroom of where I puked more than I ever have in my life and slept face-first on the IHOP toilet seat. A month later I still cringe when I hear the word Four.
show comments
Share Your Story