Check out this new app: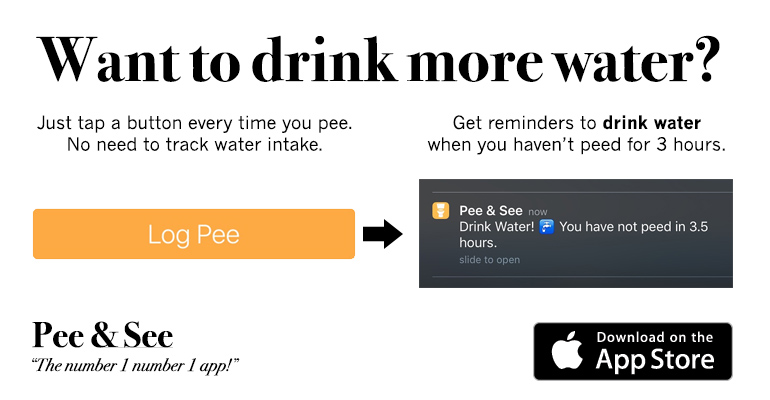 Here are some Loko Stories:
vincen
: Last night, my friends and I drove 1 hour and 45 minutes to a club. We started drinking in the car, finished the vodka and my buddy decided to stop at the gas station. we all pitched, and got four four lokos. I had blue rasperry. Finished it relatively quickly for my small size (mind you I am 5 6', 130 pounds. I'm a relatively peaceful and calm guy. We go into the club, after a rip a new asshole for this chick for pulling out front of the club in a new escalade. She was beat, so I let the whole line know how I felt. Finally got in, took my shirt off and started grinding on girls. Tried to get a girl to dance, she said no so i ripped her shoe off her foot and threw it into the middle of the dancefloor. She went to search for it, and I followed (how genius I am drunk). I Wrapped my legs around a super hot chick whilst holding onto a pole, later to find out she was a hired dancer at the club. I was escorted out by some kind security guards, hung outside shirtless, got naked in public three times, wore the security guards jacket to stay warm. Then my friends came out, I tried to sneak in again through the back door. Small mexican man followed us down the street, I marked my territory every block by finding fences to pee on. Found a tree near the car, said "Fuck you tree", broke a large branch and threw it into the street. I puked the whole way home into my own shirt, carried into my house by my friends, spit water into my dogs face at point zero, and woke up drunk in my own bed with the taste of rasperry in my mouth. fuck you four loko
show comments
Hi
: None of these are true.
show comments
Live Webcam
: Check out this
Armory Square, Syracuse webcam
on a Friday or Saturday night to see some interesting stuff!
bonebreaker
: So I had a tasty lemonade 4loko to kick off a night of wild drinking. Followed that up with various mixed drinks for a few hours before blacking out completely. Around 4am, I gradually floated back up into consciousness and realized that my wrist was broken and massively swollen. No one knows what happened because the only person I was with was also blackout thanks in part to getting loko. Drinking 4loko that night: Great decision, or greatest decision?
show comments
Freebies
: Check out
SnagFreeSamples.com for free samples
of all kinds of great products.
CaptainMorgyne
: That nickname is definitely going to give me away. Haha. Anyways, I love 4L. Out of the 8 flavors they have, there isn't one that I don't love. In order to find this out, I had to try all of them. One night, me and a couple of my guy friends decided, out of complete boredom, that we were going to try all of the 4L flavors and see what each tasted like mixed with something else. We got a shit ton of them, and it ended up turning into a party. A couple of assholes showed up talking a lot of shit about how much they could drink. I, being completely stubborn and hate loosing, tell them that I can out drink them. It automatically becomes a contest. These 5 guys, verses little ole' me. If I could out drink all five of them, they each owed me a 100 bucks. If they out drank me, I had to send them nudes. The rules were simple; first "team" to puke, lost. I figured this was going to be extremely easy considering I had never puked from alcohol before. About two cans in, 3 of the guys were starting to slur their words and getting a little wobbly. On the third can, they ended up giving up. I was definitely feeling alcohol, but like I said, I'm stubborn, and can't loose. I had to beat these last two guys. Another half a can, one of the two that were still in, couldn't drink anymore, and puked.. Making me the winner. I got super pumped because I had pretty much put these guys in their place. Being 4 cans in now, I keep drinking. After half of the 5th can, everything is a blur. My friend Kyle ends up recording the rest of the night.. Let me tell you, actually watching yourself be a complete and total dumb ass, is the worst ever. I ended up talking a lot of shit about these guys who couldn't beat me. Just being a cocky bitch. The guy that puked, tries to get me to shut up, and I punch him in the face. I then decide to leave, and ask Kyle to drive to Taco Bell. We get there, and my ex girlfriend is in the parking lot. I walk up to her, grab her face, and kiss her. I then proceed to kiss her new boyfriend. Assuming she's in total shock, she nor her new boyfriend, say anything to me. I decide I don't want my food, so we leave and go to Walmart. Why? I don't know. I normally hate Walmart. We go inside and fuck around with stuff. Long story short, we get kicked out for racing the shopping carts. We then go back to the house, and I pass out on the back porch, waking up in the little swinging couch soaking wet due to rain. I had 17 missed calls from my ex girlfriend, and lost my purse. I never got my money either.. Fucked up night. Oh, and Kyle put the video on his tumblr, so everyone who followed him, saw it. -_-
show comments
Wilson the Hammock Man
: Need to pass out after drinking too much loko? Check out these sweet
camping hammocks
!
kayray
: i died.
show comments
lovefourlokos
: So it was my best friends birthday(she turned 17) and to celebrate we decided to throw a big party. For alc we got 6 four lokos for ourselves and ton of beer and vodka. We both chugged 3 lokos each in about and hour and I decided to drive myself and seven others(my car seats 5)to in n out,ordered food, drove into a sign at a church, stopped to play at the park and then we both black out. We woke up naked in some random persons jacuzzi with clothes, empty cans, and used condoms all around the jacuzzi. asked what the fuck happened the night before, and found out I had sex with my bestfriends college brother and she fucked his best friend. THANK YOU FOUR LOKO.WE LOVE YOU.
show comments
Eddy Kowalziewski
: Drank a 4Loko before the gym, thought it was an energy drink. Started fingering my butthole on the stairmaster, came hard.
show comments
Aspiring Black Woman
: Once upon a time, in North Philadelphia, it was my friends birthday. What a better way to celebrate a birthday than to go loko. The plans were to pre game at my friend's apartment, then get a taxi to the clubs in South Philly. I ended up killing an entire blue razz four loko before everyone even got to the pre game. After a few rounds of beer pong, we were ready to go out. We called two cabs. I was in the second cab, but it was extremely late. While we were anxiously waiting for our cab outside of the apartment, I chugged the second half of my second loko...screamed "fuck this" then chucked the can in the police station parking lot across the street. We ended up getting the cab for two blocks then changed our minds and got let out. While we were walking back to the apartment, I told everyone I was "getting my black girl swag on", because white chicks don't got no swag. I ended up tripping on a curb, tumbling into the street, and spraining my ankle. After hobbling back to the apartment I felt the need to call my boss and tell her I failed to be black. I looked at my phone the next day and realized i was on the phone with her for fifteen fucking minutes. We ended up going back out, but when we got to the party I had to walk my friend home. I hobbled her home six blocks and then hobbled back. I woke up at 7:30 the next morning to go to work, and I couldn't even stand. Ironically, I was involved in a photoshoot for promotional safety. All day this guy took pictures of me, hungover as shit, in an ankle brace, hobbling on ladders.
show comments
Rockstar lifestyle
: drank 5 cuatro crazies in less then one hour went to school, got suspended, lost all my possessions, woke up in a hospital( not like in a bed like in the waiting area still drunk), walked home half naked, screamed at some people on a bus and lost my virginity to my cleaning lady. probably the single greatest day of my life.
show comments
slugg
: Gal brought some to a small party at my house for Halloween. Drank 2 and a few shots, have no idea what happened the rest of the night, but was told I took my shirt off and was running around the neighborhood stealing pumkins off of other people's porches. Sure enough, there were a dozen jack-o-lanterns on my porch and puke on the sidewalk. And then I crapped blood for two days.
show comments
Share Your Story