Check out this new app: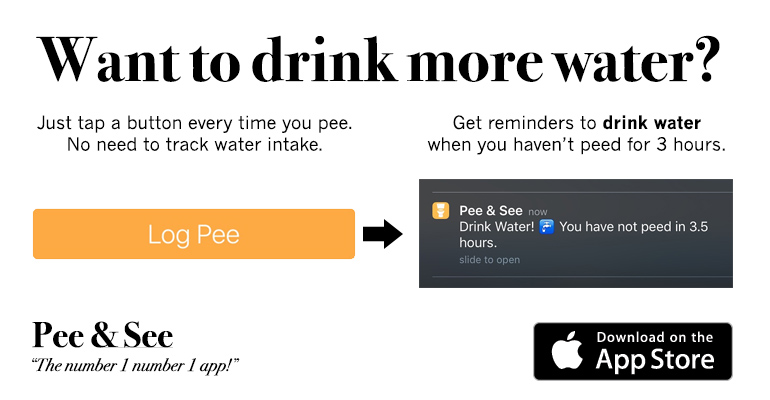 Here are some Loko Stories:
LINDA!
: i drank only 1 4loko and woke up with bruised knuckles.. idk who i punched... many other bumps and bruises in places they should not be... and a missing bra.... later to find out that the guy i was throwing myself at all night was walking around the house with my bra soaked in beer on his head... i also got caught peeing on the lawn by a group of guys... flashed my thong and put on a stripper show as a distraction for my pong opponents... and was crying for a good 20 minutes for what reason i do not know. SO LOKO.
show comments
Gianc
: I went to a party and finished 2 four lokos in an hour. I eventually whipped out my dick and had bitches petting it. I was tripping everywhere. I took a fat hoe to the bathroom and proceeded to get dome. Soon after the head session, I ran into a fence butt ass naked. Thats not even it, I hit my head on a door and was bleeding everywhere. I shouted to my boys D Tanc and Nuchey that I was going to "bleed to death and passed out. I was eventually sharpied all over my face. I woke up at 6 am and found shit in my pants and throw up on the bed... Lokos 4 life!!!!!!!
show comments
Live Webcam
: Check out this
Armory Square, Syracuse webcam
on a Friday or Saturday night to see some interesting stuff!
4hoko
: I drank a 4loko at a party over the summer. The first loko gave me the balls to drink a tallboy of old english, a couple shots of vodka, a shot of e&j and a couple of swigs of andre. After leaving the party, my friends proceeded to drag race all the way back to their house. Once there we smoked a blunt and took more shots. I ended up leaving to walk in the rain for a random ass booty call. I remember having really weird sex in a car and my head kept accidentally opening the window. I woke up the next morning back at my friend's house with my dress inside out, my underwear on backwards, no wallet and the suspicion that I had cried in my sleep.
show comments
Freebies
: Check out
SnagFreeSamples.com for free samples
of all kinds of great products.
VikingGoneLoko
: The night started with my good friend and i each killing a four loko and a 24 of Old English in about 15-20 min during a drinking game. Turned out that there was about 6-8 shots of tequila in his fridge. That was gone soon after. This is when the blackout hit. I somehow managed to climb up the Ridge and found my way to my other friends room where a few beers were killed. Soon there after i some how got to my room and decided that a shower was a good idea. I was woken up naked at 8am still in the shower. Turns out i had passed out naked in the shower over the drain. I flooded the bathroom, my room and my suitemates room with standing water. Oh Four Loko.
show comments
Wilson the Hammock Man
: Need to pass out after drinking too much loko? Check out these sweet
camping hammocks
!
zook37
: In honoring our friends who have been legally banned from drinking the wonder that is a 4 loko, a group of friends and I (in total 7 girls) decided to have a "four loko fiesta" last saturday night. The evening started off slow, and then changed when we all played kings with our fours. Just think about it, waterfalling with four's. Highlights of the evening: one of the girls peed off the balcony of a third floor on-grounds college apartment complex, one girl's mid-party status "fdour locko fiestas 11111111111111!!!!!! WHOSSSOOOP!!!!!!!!!!!!! HEHEH3EHES hahaha IF YOUS MESS WITH THE CBUUL YOU GET THE HORNSDDSSSS!!!!!!", and one girl took 110 photos with no pants on. These pictures helped piece the night together because each and every person blacked out at some point.
show comments
slugg
: Gal brought some to a small party at my house for Halloween. Drank 2 and a few shots, have no idea what happened the rest of the night, but was told I took my shirt off and was running around the neighborhood stealing pumkins off of other people's porches. Sure enough, there were a dozen jack-o-lanterns on my porch and puke on the sidewalk. And then I crapped blood for two days.
show comments
Anon
: I am prepared to drive to Connecticut once a month to stock up on four lokos (FUCK YOU NEW YORK, FUCK YOU)
show comments
derp
: Had a cranberry lemonade Loko and six beers, went to a dance club with my buddies, and even though I hate to dance, apparently I was tearing shit up. According to witnesses, in my flailing I ended up elbowing this girl in the head on three occasions before we left. When we got back to my friend's dorm I desperately wanted to check my email, but my laptop was in my buddy's room, which was locked. Apparently he had a girl in there, but I was unaware of anything other than the fact that my laptop was in there and I needed it right fucking then. I decided to try ramming the door with my shoulder. I ended up breaking the deadbolt out of the frame. I also ended up bursting in on my friend trying to get it on with none other than the same girl whom I had elbowed in the face earlier that night. Needless to say, she ran the hell out of there, my friend got blueballs and a busted door, and I got to check my email. All in all it worked out pretty nicely.
show comments
elena
: First time I had ever drank a four loko, I lost my virginity. To a guy I met a few days earlier. I never slept with the guy I was with for a year prior because I was insistent about waiting. HAHAHAH FUCK THAT. Thank you four loko <3
show comments
Mailbocks
: a mailbox hit my car cause of four four lokos
show comments
Share Your Story