Check out this new app: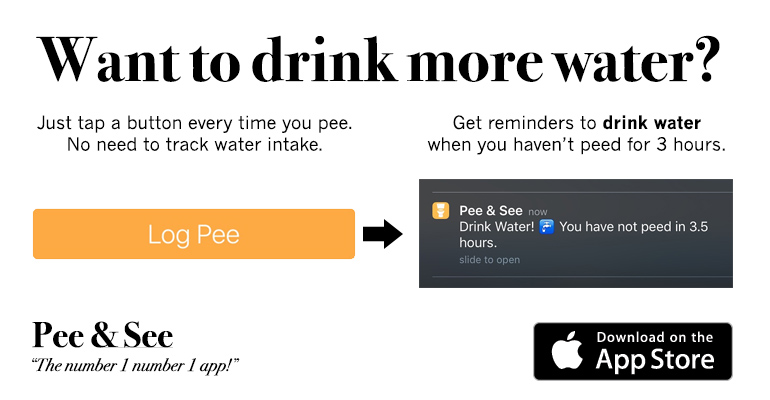 Here are some Loko Stories:
Kid Loko
: Drank 2 Lokos and and some brews. Went to a party where i blacked out soon after. The next day i hear that i pissed all over the neighbors grill, put a stolen crosswalk sign in front of a neighbors door, river danced on a beer pong table like a pro, threw a beer across a crowded kitchen and shouted at some friends claiming that i raised them while being carryed out of the party on a friends shoulder, then later on tried to steal his car...
show comments
Kait.
: After one loko, a beer & a long island.. let's just say I was a fucking shit show. According to the scrapes on my hand, knees and top of my foot, I'm pretty sure I fell down a million times on my way home. **** & I practically fucked on the stairs outside of my apartment. The only neighbor of mine that I actually know had to squeeeeeeze past us just to get up the stairs. ("Oh, hey, Joe!") Laid down on my living room floor and proceeded to drunk dial my ex-boyfriend. Hung up with him, rolled over & vommed. Got up, stumbled to the restroom, and sat down on the toilet , peeing & leaning over the bathroom sink to vomit at the same time. Passed out in that position & woke up a few hours later. I. HATE. FOUR LOKO.
show comments
Live Webcam
: Check out this
Armory Square, Syracuse webcam
on a Friday or Saturday night to see some interesting stuff!
LINDA!
: i drank only 1 4loko and woke up with bruised knuckles.. idk who i punched... many other bumps and bruises in places they should not be... and a missing bra.... later to find out that the guy i was throwing myself at all night was walking around the house with my bra soaked in beer on his head... i also got caught peeing on the lawn by a group of guys... flashed my thong and put on a stripper show as a distraction for my pong opponents... and was crying for a good 20 minutes for what reason i do not know. SO LOKO.
show comments
Freebies
: Check out
SnagFreeSamples.com for free samples
of all kinds of great products.
malaking utot
: drank a 4loko n then i got gassy. i went to my dog to fart in his face n ended up sharting myself.
show comments
Wilson the Hammock Man
: Need to pass out after drinking too much loko? Check out these sweet
camping hammocks
!
BallzDeep
: I woke up the other day with several four loco cans in my sink, blood all over my face, a ruptured bursa sack and five grams of coke. I will never go as Dr. Rockso for Halloween again.
show comments
vincen
: Last night, my friends and I drove 1 hour and 45 minutes to a club. We started drinking in the car, finished the vodka and my buddy decided to stop at the gas station. we all pitched, and got four four lokos. I had blue rasperry. Finished it relatively quickly for my small size (mind you I am 5 6', 130 pounds. I'm a relatively peaceful and calm guy. We go into the club, after a rip a new asshole for this chick for pulling out front of the club in a new escalade. She was beat, so I let the whole line know how I felt. Finally got in, took my shirt off and started grinding on girls. Tried to get a girl to dance, she said no so i ripped her shoe off her foot and threw it into the middle of the dancefloor. She went to search for it, and I followed (how genius I am drunk). I Wrapped my legs around a super hot chick whilst holding onto a pole, later to find out she was a hired dancer at the club. I was escorted out by some kind security guards, hung outside shirtless, got naked in public three times, wore the security guards jacket to stay warm. Then my friends came out, I tried to sneak in again through the back door. Small mexican man followed us down the street, I marked my territory every block by finding fences to pee on. Found a tree near the car, said "Fuck you tree", broke a large branch and threw it into the street. I puked the whole way home into my own shirt, carried into my house by my friends, spit water into my dogs face at point zero, and woke up drunk in my own bed with the taste of rasperry in my mouth. fuck you four loko
show comments
lovefourlokos
: So it was my best friends birthday(she turned 17) and to celebrate we decided to throw a big party. For alc we got 6 four lokos for ourselves and ton of beer and vodka. We both chugged 3 lokos each in about and hour and I decided to drive myself and seven others(my car seats 5)to in n out,ordered food, drove into a sign at a church, stopped to play at the park and then we both black out. We woke up naked in some random persons jacuzzi with clothes, empty cans, and used condoms all around the jacuzzi. asked what the fuck happened the night before, and found out I had sex with my bestfriends college brother and she fucked his best friend. THANK YOU FOUR LOKO.WE LOVE YOU.
show comments
CaptainMorgyne
: That nickname is definitely going to give me away. Haha. Anyways, I love 4L. Out of the 8 flavors they have, there isn't one that I don't love. In order to find this out, I had to try all of them. One night, me and a couple of my guy friends decided, out of complete boredom, that we were going to try all of the 4L flavors and see what each tasted like mixed with something else. We got a shit ton of them, and it ended up turning into a party. A couple of assholes showed up talking a lot of shit about how much they could drink. I, being completely stubborn and hate loosing, tell them that I can out drink them. It automatically becomes a contest. These 5 guys, verses little ole' me. If I could out drink all five of them, they each owed me a 100 bucks. If they out drank me, I had to send them nudes. The rules were simple; first "team" to puke, lost. I figured this was going to be extremely easy considering I had never puked from alcohol before. About two cans in, 3 of the guys were starting to slur their words and getting a little wobbly. On the third can, they ended up giving up. I was definitely feeling alcohol, but like I said, I'm stubborn, and can't loose. I had to beat these last two guys. Another half a can, one of the two that were still in, couldn't drink anymore, and puked.. Making me the winner. I got super pumped because I had pretty much put these guys in their place. Being 4 cans in now, I keep drinking. After half of the 5th can, everything is a blur. My friend Kyle ends up recording the rest of the night.. Let me tell you, actually watching yourself be a complete and total dumb ass, is the worst ever. I ended up talking a lot of shit about these guys who couldn't beat me. Just being a cocky bitch. The guy that puked, tries to get me to shut up, and I punch him in the face. I then decide to leave, and ask Kyle to drive to Taco Bell. We get there, and my ex girlfriend is in the parking lot. I walk up to her, grab her face, and kiss her. I then proceed to kiss her new boyfriend. Assuming she's in total shock, she nor her new boyfriend, say anything to me. I decide I don't want my food, so we leave and go to Walmart. Why? I don't know. I normally hate Walmart. We go inside and fuck around with stuff. Long story short, we get kicked out for racing the shopping carts. We then go back to the house, and I pass out on the back porch, waking up in the little swinging couch soaking wet due to rain. I had 17 missed calls from my ex girlfriend, and lost my purse. I never got my money either.. Fucked up night. Oh, and Kyle put the video on his tumblr, so everyone who followed him, saw it. -_-
show comments
Rudester
: Drank four lokos, four of them, on the night of halloween. Last thing i remeber is yelling viciously at the whole party then i wake up 100 miles away in my work clothes the next afternoon. I went to sleep dressed as an alligator.
show comments
Hi
: None of these are true.
show comments
Share Your Story