Check out this new app: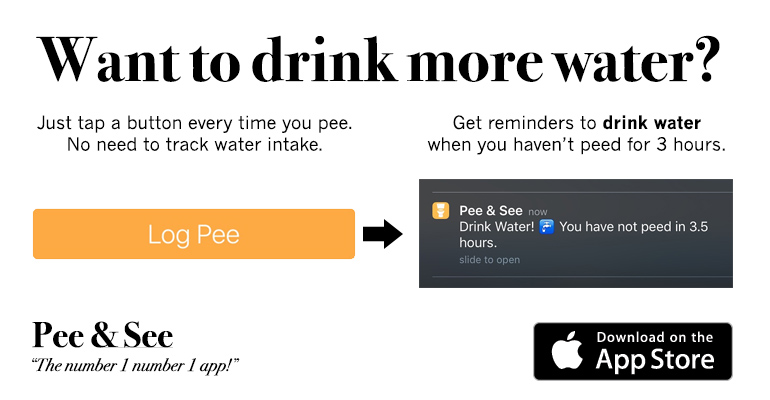 Here are some Loko Stories:
Mailbocks
: a mailbox hit my car cause of four four lokos
show comments
BrewMaster69
: Here is my most recent encounter with the beast(4loko)! I bought 2 orange lokos; instant stomach ache before I even finished the first loko. Then I drank the 2nd. Sweaty and completely shitface @ this Chico State party. 2 wasted to be in public i stumbled my wasted ass about 6 blocks and ordered the most savage dish at a shitty 24 hr Mexican restaurant. I got it to-go and carefully stumbled back to my house. Falling and tripping constantly until i was approached by 3 dudes trying to start shit. Too wasted and hung I just ran away. hahah coward!!!! but i was destined to get home and eat this meal. opened my door and finally tripped and fell and spiked my mexican food on my roomates brand new vacuum. I was too wasted to clean it and too hunger not to eat it. soo i ate the food off his vacuum. I smoked a bowl and got mad spins. Throwing up and then blacked out. Woke up delirious and to a robbed house. MacBook, Flatscreen, and my weed. Thanks 4 loko!
show comments
Live Webcam
: Check out this
Armory Square, Syracuse webcam
on a Friday or Saturday night to see some interesting stuff!
BallzDeep
: I woke up the other day with several four loco cans in my sink, blood all over my face, a ruptured bursa sack and five grams of coke. I will never go as Dr. Rockso for Halloween again.
show comments
Freebies
: Check out
SnagFreeSamples.com for free samples
of all kinds of great products.
vincen
: Last night, my friends and I drove 1 hour and 45 minutes to a club. We started drinking in the car, finished the vodka and my buddy decided to stop at the gas station. we all pitched, and got four four lokos. I had blue rasperry. Finished it relatively quickly for my small size (mind you I am 5 6', 130 pounds. I'm a relatively peaceful and calm guy. We go into the club, after a rip a new asshole for this chick for pulling out front of the club in a new escalade. She was beat, so I let the whole line know how I felt. Finally got in, took my shirt off and started grinding on girls. Tried to get a girl to dance, she said no so i ripped her shoe off her foot and threw it into the middle of the dancefloor. She went to search for it, and I followed (how genius I am drunk). I Wrapped my legs around a super hot chick whilst holding onto a pole, later to find out she was a hired dancer at the club. I was escorted out by some kind security guards, hung outside shirtless, got naked in public three times, wore the security guards jacket to stay warm. Then my friends came out, I tried to sneak in again through the back door. Small mexican man followed us down the street, I marked my territory every block by finding fences to pee on. Found a tree near the car, said "Fuck you tree", broke a large branch and threw it into the street. I puked the whole way home into my own shirt, carried into my house by my friends, spit water into my dogs face at point zero, and woke up drunk in my own bed with the taste of rasperry in my mouth. fuck you four loko
show comments
Wilson the Hammock Man
: Need to pass out after drinking too much loko? Check out these sweet
camping hammocks
!
LINDA!
: i drank only 1 4loko and woke up with bruised knuckles.. idk who i punched... many other bumps and bruises in places they should not be... and a missing bra.... later to find out that the guy i was throwing myself at all night was walking around the house with my bra soaked in beer on his head... i also got caught peeing on the lawn by a group of guys... flashed my thong and put on a stripper show as a distraction for my pong opponents... and was crying for a good 20 minutes for what reason i do not know. SO LOKO.
show comments
lovefourlokos
: So it was my best friends birthday(she turned 17) and to celebrate we decided to throw a big party. For alc we got 6 four lokos for ourselves and ton of beer and vodka. We both chugged 3 lokos each in about and hour and I decided to drive myself and seven others(my car seats 5)to in n out,ordered food, drove into a sign at a church, stopped to play at the park and then we both black out. We woke up naked in some random persons jacuzzi with clothes, empty cans, and used condoms all around the jacuzzi. asked what the fuck happened the night before, and found out I had sex with my bestfriends college brother and she fucked his best friend. THANK YOU FOUR LOKO.WE LOVE YOU.
show comments
Rudester
: Drank four lokos, four of them, on the night of halloween. Last thing i remeber is yelling viciously at the whole party then i wake up 100 miles away in my work clothes the next afternoon. I went to sleep dressed as an alligator.
show comments
elena
: First time I had ever drank a four loko, I lost my virginity. To a guy I met a few days earlier. I never slept with the guy I was with for a year prior because I was insistent about waiting. HAHAHAH FUCK THAT. Thank you four loko <3
show comments
zook37
: In honoring our friends who have been legally banned from drinking the wonder that is a 4 loko, a group of friends and I (in total 7 girls) decided to have a "four loko fiesta" last saturday night. The evening started off slow, and then changed when we all played kings with our fours. Just think about it, waterfalling with four's. Highlights of the evening: one of the girls peed off the balcony of a third floor on-grounds college apartment complex, one girl's mid-party status "fdour locko fiestas 11111111111111!!!!!! WHOSSSOOOP!!!!!!!!!!!!! HEHEH3EHES hahaha IF YOUS MESS WITH THE CBUUL YOU GET THE HORNSDDSSSS!!!!!!", and one girl took 110 photos with no pants on. These pictures helped piece the night together because each and every person blacked out at some point.
show comments
slugg
: Gal brought some to a small party at my house for Halloween. Drank 2 and a few shots, have no idea what happened the rest of the night, but was told I took my shirt off and was running around the neighborhood stealing pumkins off of other people's porches. Sure enough, there were a dozen jack-o-lanterns on my porch and puke on the sidewalk. And then I crapped blood for two days.
show comments
Share Your Story