Check out this new app: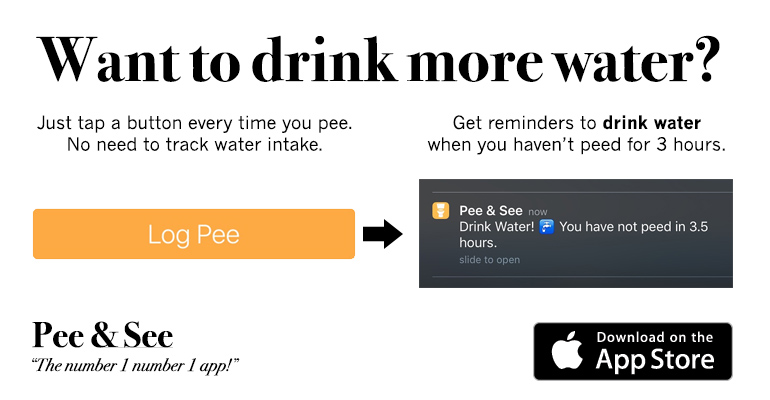 Here are some Loko Stories:
NJALLDAY
: had 2 four locos followed by beers. started playing ping pong ass naked my hotel lounge. was caught by police and started yelling "dont put me on America's Most Wanted, Please! My mother watches that show"
show comments
Yeti
: Had my first Loko the other nite...liked the feeling and had my second...then third...i woke up the next morning in an elevator with 7 empty cans of loko and sharpie inked all over my body...almost 13 hours elapsed without me remembering it...oh...and it should also be known that my dorm building doesnt have an elevator...i found myself in a building in downtown Manhattan.
show comments
Live Webcam
: Check out this
Armory Square, Syracuse webcam
on a Friday or Saturday night to see some interesting stuff!
vincen
: Last night, my friends and I drove 1 hour and 45 minutes to a club. We started drinking in the car, finished the vodka and my buddy decided to stop at the gas station. we all pitched, and got four four lokos. I had blue rasperry. Finished it relatively quickly for my small size (mind you I am 5 6', 130 pounds. I'm a relatively peaceful and calm guy. We go into the club, after a rip a new asshole for this chick for pulling out front of the club in a new escalade. She was beat, so I let the whole line know how I felt. Finally got in, took my shirt off and started grinding on girls. Tried to get a girl to dance, she said no so i ripped her shoe off her foot and threw it into the middle of the dancefloor. She went to search for it, and I followed (how genius I am drunk). I Wrapped my legs around a super hot chick whilst holding onto a pole, later to find out she was a hired dancer at the club. I was escorted out by some kind security guards, hung outside shirtless, got naked in public three times, wore the security guards jacket to stay warm. Then my friends came out, I tried to sneak in again through the back door. Small mexican man followed us down the street, I marked my territory every block by finding fences to pee on. Found a tree near the car, said "Fuck you tree", broke a large branch and threw it into the street. I puked the whole way home into my own shirt, carried into my house by my friends, spit water into my dogs face at point zero, and woke up drunk in my own bed with the taste of rasperry in my mouth. fuck you four loko
show comments
Freebies
: Check out
SnagFreeSamples.com for free samples
of all kinds of great products.
HOHO
: i drank three 4 locos and at some point decided it was a good to ride my bike to a party with 4 loco still in hand, and soon my bike (with clip pedals) quickly became acquainted with the curb, I however landed victoriously on my feet after having somehow hopped over the handlebars as my bike hit the curb ..... 4 loco still in hand, no drop spilled
show comments
Wilson the Hammock Man
: Need to pass out after drinking too much loko? Check out these sweet
camping hammocks
!
paul
: last night i drank 4 four lokos, the next morning i have 3 pornvideos on internet
show comments
Mailbocks
: a mailbox hit my car cause of four four lokos
show comments
Kait.
: After one loko, a beer & a long island.. let's just say I was a fucking shit show. According to the scrapes on my hand, knees and top of my foot, I'm pretty sure I fell down a million times on my way home. **** & I practically fucked on the stairs outside of my apartment. The only neighbor of mine that I actually know had to squeeeeeeze past us just to get up the stairs. ("Oh, hey, Joe!") Laid down on my living room floor and proceeded to drunk dial my ex-boyfriend. Hung up with him, rolled over & vommed. Got up, stumbled to the restroom, and sat down on the toilet , peeing & leaning over the bathroom sink to vomit at the same time. Passed out in that position & woke up a few hours later. I. HATE. FOUR LOKO.
show comments
VikingGoneLoko
: The night started with my good friend and i each killing a four loko and a 24 of Old English in about 15-20 min during a drinking game. Turned out that there was about 6-8 shots of tequila in his fridge. That was gone soon after. This is when the blackout hit. I somehow managed to climb up the Ridge and found my way to my other friends room where a few beers were killed. Soon there after i some how got to my room and decided that a shower was a good idea. I was woken up naked at 8am still in the shower. Turns out i had passed out naked in the shower over the drain. I flooded the bathroom, my room and my suitemates room with standing water. Oh Four Loko.
show comments
LINDA!
: i drank only 1 4loko and woke up with bruised knuckles.. idk who i punched... many other bumps and bruises in places they should not be... and a missing bra.... later to find out that the guy i was throwing myself at all night was walking around the house with my bra soaked in beer on his head... i also got caught peeing on the lawn by a group of guys... flashed my thong and put on a stripper show as a distraction for my pong opponents... and was crying for a good 20 minutes for what reason i do not know. SO LOKO.
show comments
lovefourlokos
: So it was my best friends birthday(she turned 17) and to celebrate we decided to throw a big party. For alc we got 6 four lokos for ourselves and ton of beer and vodka. We both chugged 3 lokos each in about and hour and I decided to drive myself and seven others(my car seats 5)to in n out,ordered food, drove into a sign at a church, stopped to play at the park and then we both black out. We woke up naked in some random persons jacuzzi with clothes, empty cans, and used condoms all around the jacuzzi. asked what the fuck happened the night before, and found out I had sex with my bestfriends college brother and she fucked his best friend. THANK YOU FOUR LOKO.WE LOVE YOU.
show comments
Share Your Story