Check out this new app: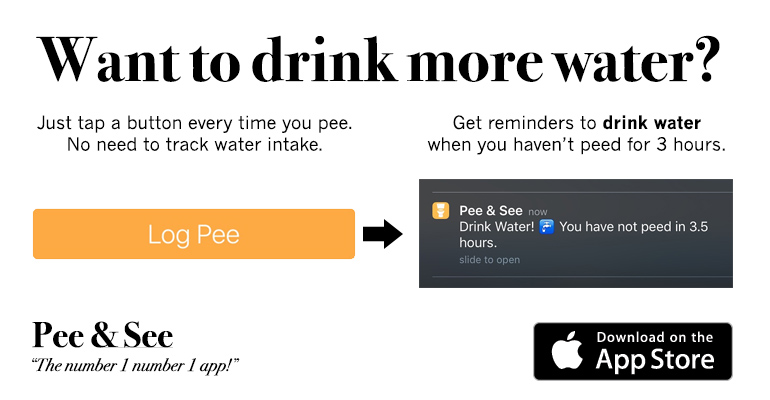 Here are some Loko Stories:
lilterry
: i drank three 4 loko's and a icehouse. apparently i got into a fight with my big screen t.v., stripped down butt naked and pissed in my mother in law's hallway. and passed out on her couch butt naked. lol. she saw it all!!! oh yea i forgot to mention when she put a blanket over me i had a BONER!
show comments
lo ko
: After three I decided to steal a hobos shopping cart and ride it down a busy street into oncoming traffic meanwhile being chased by hobo. Then I stole the mans booze right out his cart, ran, drank all of it and passout in a bush in front of my apartment. I can't believe I'm alive.
show comments
Live Webcam
: Check out this
Armory Square, Syracuse webcam
on a Friday or Saturday night to see some interesting stuff!
The boot
: SO my friends and I decided it was a great idea to play flip cup with four loko. The last thing i remember is waking up in my bed with my ankle the size of a grapefruit. Turns out I fell down a flight of stairs then got up saying "Im fine" then fell off a curb and had to be carried home. I ended up tearing all the ligaments in my ankle and foot. I have been in a walking boot for 6 weeks now and my friends now call me booty! Still worth it 143 four loko!
show comments
Freebies
: Check out
SnagFreeSamples.com for free samples
of all kinds of great products.
out4thecount
: Drank about 3 lokos and killed a keg with some friends. We all woke up wearing eyepatches, on top of each other, inside of a boat we made out of cardboard keystone packaging. Pirate bitch wasted.
show comments
Wilson the Hammock Man
: Need to pass out after drinking too much loko? Check out these sweet
camping hammocks
!
LivinLaVidaLOKO
: so it was a typical thursday night and me and my friends went to a party...but had no booze! the only thing open was a beer store but we had a combination of like 30 bucks and knew beer wouldn't cut the drunk state of mind we wanted to be. so what do we get? a case of lemon lime four loko. i remember drinking my first one and that was it. the next morning i heard i played flipcup/beer pong/and random chug offs with my 4loko. there was pics of me sitting in the tub fully clothed with toliet paper on my head. i left the party and walked back after dodging cops and showed up at the party in my pjs. i woke up the next morning chanting are you loko or not? then i stood up and passed out. i then woke up back in my hometime with texts from my boyfriend saying he was done. i still to this day question what else happened. LOVE YOU 4LOKO!
show comments
Kait.
: After one loko, a beer & a long island.. let's just say I was a fucking shit show. According to the scrapes on my hand, knees and top of my foot, I'm pretty sure I fell down a million times on my way home. **** & I practically fucked on the stairs outside of my apartment. The only neighbor of mine that I actually know had to squeeeeeeze past us just to get up the stairs. ("Oh, hey, Joe!") Laid down on my living room floor and proceeded to drunk dial my ex-boyfriend. Hung up with him, rolled over & vommed. Got up, stumbled to the restroom, and sat down on the toilet , peeing & leaning over the bathroom sink to vomit at the same time. Passed out in that position & woke up a few hours later. I. HATE. FOUR LOKO.
show comments
omg4loko
: I drank 1 4loko & felt nothing so i decided to chug my second one.. it all went downhill from there.. all i know is i some how ended up sleeping in someones unlocked car with a baby doll.
show comments
Gianc
: I went to a party and finished 2 four lokos in an hour. I eventually whipped out my dick and had bitches petting it. I was tripping everywhere. I took a fat hoe to the bathroom and proceeded to get dome. Soon after the head session, I ran into a fence butt ass naked. Thats not even it, I hit my head on a door and was bleeding everywhere. I shouted to my boys D Tanc and Nuchey that I was going to "bleed to death and passed out. I was eventually sharpied all over my face. I woke up at 6 am and found shit in my pants and throw up on the bed... Lokos 4 life!!!!!!!
show comments
4hoko
: I drank a 4loko at a party over the summer. The first loko gave me the balls to drink a tallboy of old english, a couple shots of vodka, a shot of e&j and a couple of swigs of andre. After leaving the party, my friends proceeded to drag race all the way back to their house. Once there we smoked a blunt and took more shots. I ended up leaving to walk in the rain for a random ass booty call. I remember having really weird sex in a car and my head kept accidentally opening the window. I woke up the next morning back at my friend's house with my dress inside out, my underwear on backwards, no wallet and the suspicion that I had cried in my sleep.
show comments
Kid Loko
: Drank 2 Lokos and and some brews. Went to a party where i blacked out soon after. The next day i hear that i pissed all over the neighbors grill, put a stolen crosswalk sign in front of a neighbors door, river danced on a beer pong table like a pro, threw a beer across a crowded kitchen and shouted at some friends claiming that i raised them while being carryed out of the party on a friends shoulder, then later on tried to steal his car...
show comments
Share Your Story