Check out this new app: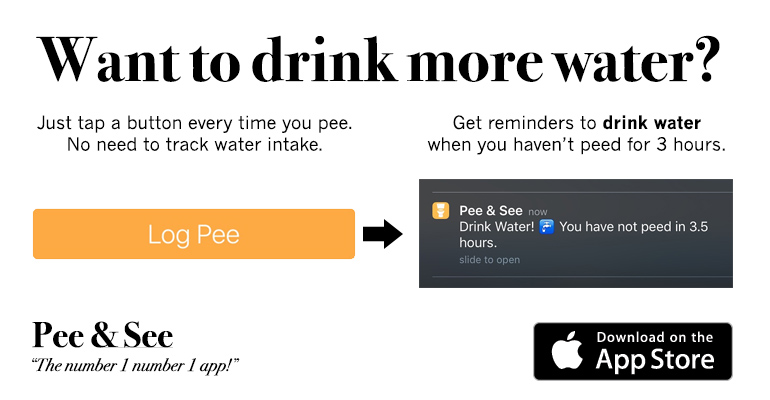 Here are some Loko Stories:
straightFUCKED
: So let's just skip this whole story bullshit. Me & a friend chugged 2 fourlokos each. My fresh new boyfriend of about a week came over, and that my friends, was the night I had my first legit 3 some ever. Amen.
show comments
Quatro Crazy
: So one night I went on a booze cruise around lower Manhattan with some friends. It was an open bar so we were all completely hammered. On the way back to my town we decided to get some 4lokos and go out to a bar for a few more drinks. I remember starting my second 4loko and then I woke up to a beeping noise. I opened my eyes and saw myself hooked up to all these heart monitors with two IV?s in my arms. I immediately freaked out and tore everything off of me. The nurses came running in screaming so I screamed back at them demanding to know what had happened. They said I had already told them when I was brought in on a stretcher: They told me, that what I told them had happened was I got drunk, lost my friends, and phone died. I left the bar, walked to my car, and decided I was too drunk to drive home so decided to lay down on the ground beside my car and take a nap to sleep it off. Apparently a cop making the rounds came over and woke me up. He asked if I was ok and I replied yes, just too drunk to drive so I rather sleep. He asked me if I needed to go to the hospital. I asked him if they have water at the hospital. After he assured me there was water at the hospital, I demanded that I needed to be taken to the hospital so he called me an ambulance. Upon leaving the hospital I heard a familiar voice freaking out just as I had earlier. I peaked in the room and saw that it was my friend asking what the heck happened to him. The nurse asked if we knew each other, we said yes. She put her hand over her head and said: same story, except this guy wanted to know if hospitals had beds.
show comments
Live Webcam
: Check out this
Armory Square, Syracuse webcam
on a Friday or Saturday night to see some interesting stuff!
cdoc42
: It was a regular friday night, i was chillen with my boys floyd and perry smoking joes left and right, we had a case of beer between the 3 of us and decided it would be a good idea to go buy 9 four lokos-3 for each of us. we headed out to a party and began drinking our share, the last thing i remember before waking up naked in floyds bed was running threw a fire with face paint on me screaming "Were the sleeping giants!"
show comments
Freebies
: Check out
SnagFreeSamples.com for free samples
of all kinds of great products.
br33tease
: drank 2 four loko's. woke up in the bathroom, went back to sleep, woke up on a couch, heard people screaming, woke up again i was in my friend's closet, police were searching the house, all my friends were in handcuffs, and the police never found me. now all of my friends have a nice little court date i don't have to attend.
show comments
Wilson the Hammock Man
: Need to pass out after drinking too much loko? Check out these sweet
camping hammocks
!
Cincinnati James
: Four Loko is a timemachine... that only goes to the future.
show comments
Alexander
: Four Lokos made me shit my pants, cheat on my wife, and buy 2k worth of potato chips online.
show comments
Fajita Ray
: One night I chugged 1 1/2 FourLokos. I woke up at home like normal. On my bank statement showed I went to 6 bars that night ten miles away. I don't own a car.
show comments
JR5
: Did a four loko power hour which amounted to about 3 in 50 mins went out to the back porch of my fraternity to smoke some hookah, the next thing I remember is waking up in my 9:30 am class with one shoe taking rather illegible notes. I hadn't been to this class in over 2 weeks my blackout self apparently is an academic.
show comments
Newly Lesbian????
: Had two four lokos... apparently took some molly at a Deadmau5 and proceeded to blacked out. Woke up in some girls bed an hour away from my house. My boyfriend said I broke up with him for her after we had a threesome.
show comments
College
: On my birthday, my roommates and I got a bunch of fourlokos to take home after a night out. The memories I have of that night are only in pictures, and they are as follows: -The 5 of us congregated around a huge bowl filled with FourLoko drinking from extra-long "I drink your milkshake" straws. I don't know where we got those. Or even where to get them now. -Two girls attempting to throw baby carrots into each other's mouths. There are over 30 photos of this. -Multiple shots of different girls on chairs trying to fan the smoke detector presumably from mass amounts of weed smoke and from all the burning food we attempted to cook that night. There were 5 different unidentifiable dishes leftover in the morning, most of them charred. I am hoping none of us ate any of it. -Multiple people in, on, or under the toilet for one reason or another. -Dancing with the maintenance guy, who probably came up to turn off the smoke alarm. -A 6 person bubble bath that we tried without bubble bath. (All of the dish soap was gone in the morning.) -The attempt we made at rolling fourloko cans in one girl's hair like in that Lady Gaga video. 2 of them got stuck. -Each of us trying to get the cans out of her hair. (I think we gave up because she woke up with one still tangled up in there.) -Apparently, peanut butter facials. -Lots and lots of vomit. -No one had any pants on in any of the photos. Not a single one. Even people that appeared to have come in later to join us also had their pants off. -Also, almost all of the photos were seemingly taken from the floor.
show comments
Share Your Story